#73 (Special Edition) — Announcing memberships & subscriptions in Ghost
Hey there! We're doing a special edition of the Publisher Weekly newsletter this week — it's a little different.
---
As most of you know, this newsletter is run by the team at Ghost.
More than 18 months ago when we came up with the idea to curate the most important stories about new business models for publishing each week, we also started doing our own research into this space as we set out to build a product specifically to serve it.
It feels to us like creating sustainable models for the future of independent publishing has never been more important than it is today. It also feels like people are finally beginning to wake up to the dark side of advertising, the problems of funding journalism in 2019, and the potential for memberships and subscriptions as an alternative. Longtime subscribers will have seen all of these subjects covered in some detail.
While there are a few plugins out there to help create membership sites and a handful of small paid newsletter products — so far there hasn't been any full-featured independent platform for a membership based publication.
And, of course, that's exactly what we've been working on.
---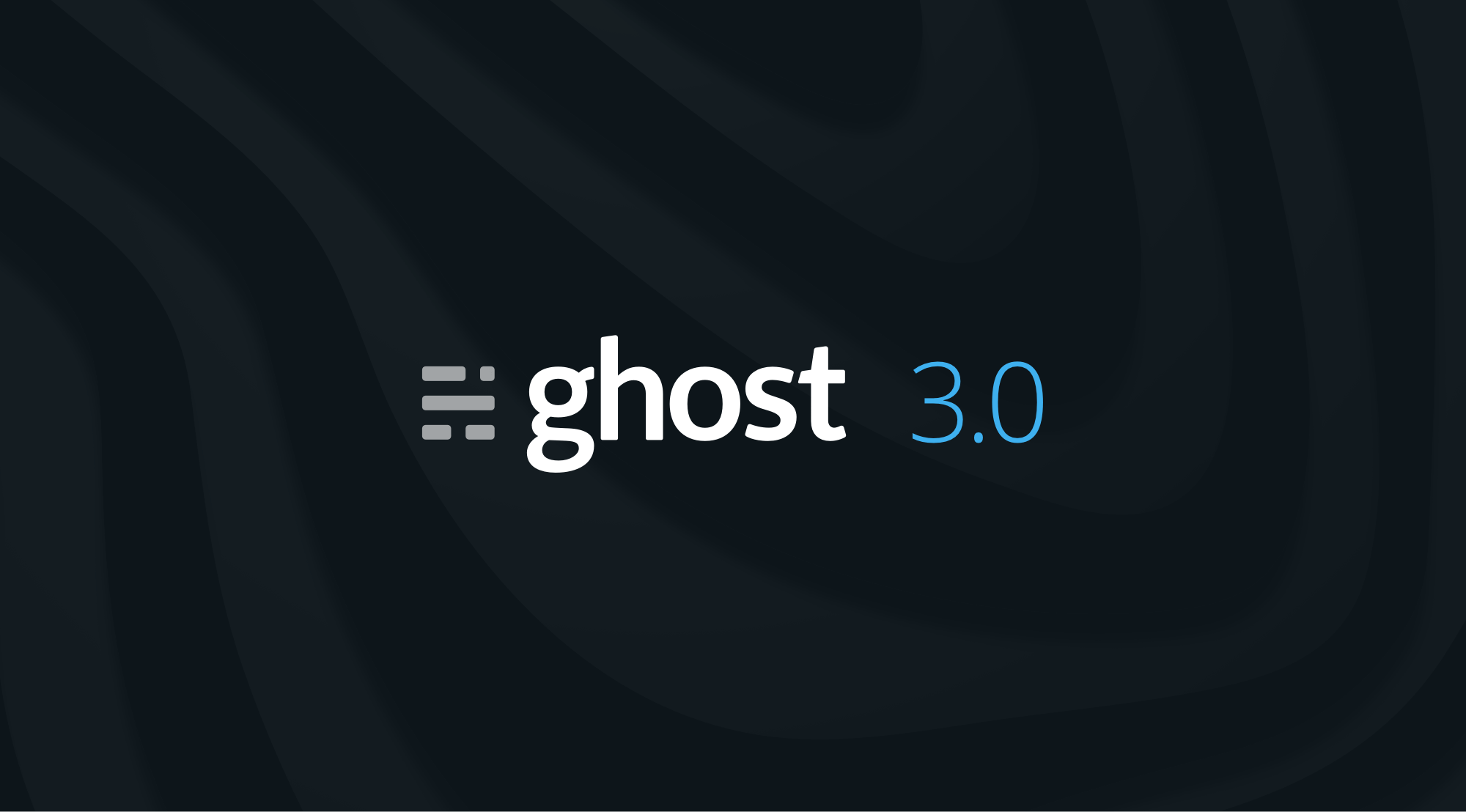 Each year we do a major release, and this year's is Ghost 3.0. We did a big launch about this last week, and there's an overview of everything that's new here — but what's most relevant to you, is that we've announced native support for memberships & subscriptions.
Now, you can use Ghost to create any type of independent paid publication - from a simple newsletter like Sinocism to a full-featured paid publication like The Information.
Best of all: The technology is all open source, independent, and comes with 0% transaction fees of any kind.
It's different to everything else out there because it allows you to build a business on top of a platform you own - nobody can kick you off or take it away from you when their funding runs out.
---
We've worked incredibly hard on making this the first proper subscription platform for publishers, so we can't wait to hear what you think.
Early last week I got on the phone with Ben Thompson, one of the very first subscription publishers, to do an interview about this new release for his site, Stratechery:
"I find this extremely compelling … I love the open source aspect … and I look forward to seeing how Ghost develops."
"it has a financing model that might make VCs a little scared. Why? It didn't need 'em … Ghost is one upstart that proves that raising venture capital isn't a prerequisite for making a big impact."
We've been absolutely overwhelmed by the positive response since the launch - Ghost 3.0 has quickly become one of the most popular releases of 2019 on ProductHunt.
You can see some of the new functionality on the Publisher Weekly website (we now have subscriber-only comments for each issue). But I've also launched my own paid members publication, called Rediverge, to write about the intersection of technology, travel, and building alternative models for both life and business.
Either way, thank you so much for being a subscriber and for following along with us on this journey. We'll return to our regularly scheduled issues next week, as normal.
Speak soon
John, and the team at Ghost
Don't forget, this is a manually written newsletter! You can always hit reply if you want to chat, it'll go straight to our inbox :)
---