The best (and worst) methods bloggers use to make money
Knowing how you plan to make money will help you get there faster.
---
Thanks to the growing creator economy, there are numerous ways people can make money online by following their passions and sharing their expertise.
However, the reality behind how money is made can often be confusing to beginners. It can feel like you're navigating a maze, or playing a game of smoke and mirrors, just to figure out how a blogger or creator earns their income.
This article is the straightforward answer you've been looking for: a transparent guide to the six ways blogs earn money, along with tips for which method might be best for you.
#1 Memberships: Best for modern creators
💡
This is our top pick when it comes to making money online because it allows you to leverage the power of subscriptions and recurring revenue.
Learn more
.
The membership model is popular with software companies because of the stability it brings to the business, and the relationship it establishes with the customer. Thankfully, more people are starting to use this model — especially publishers and independent creators. Here's how it works:
Create content or a community around a niche topic.
Customers pay you directly to access what you've made on an ongoing basis.
There are many benefits to memberships and recurring subscriptions: higher revenue potential, stable and predictable month-to-month income, and a relationship-focused content strategy. Although it can take longer to generate a revenue stream through this model, the income is extremely sustainable in the long run.
With any business model, it's essential to set clear expectations with your customers. This is even more important for subscriptions since customers are committing to repeatedly pay you for continuing value. Make sure to put good systems in place, so you avoid burnout.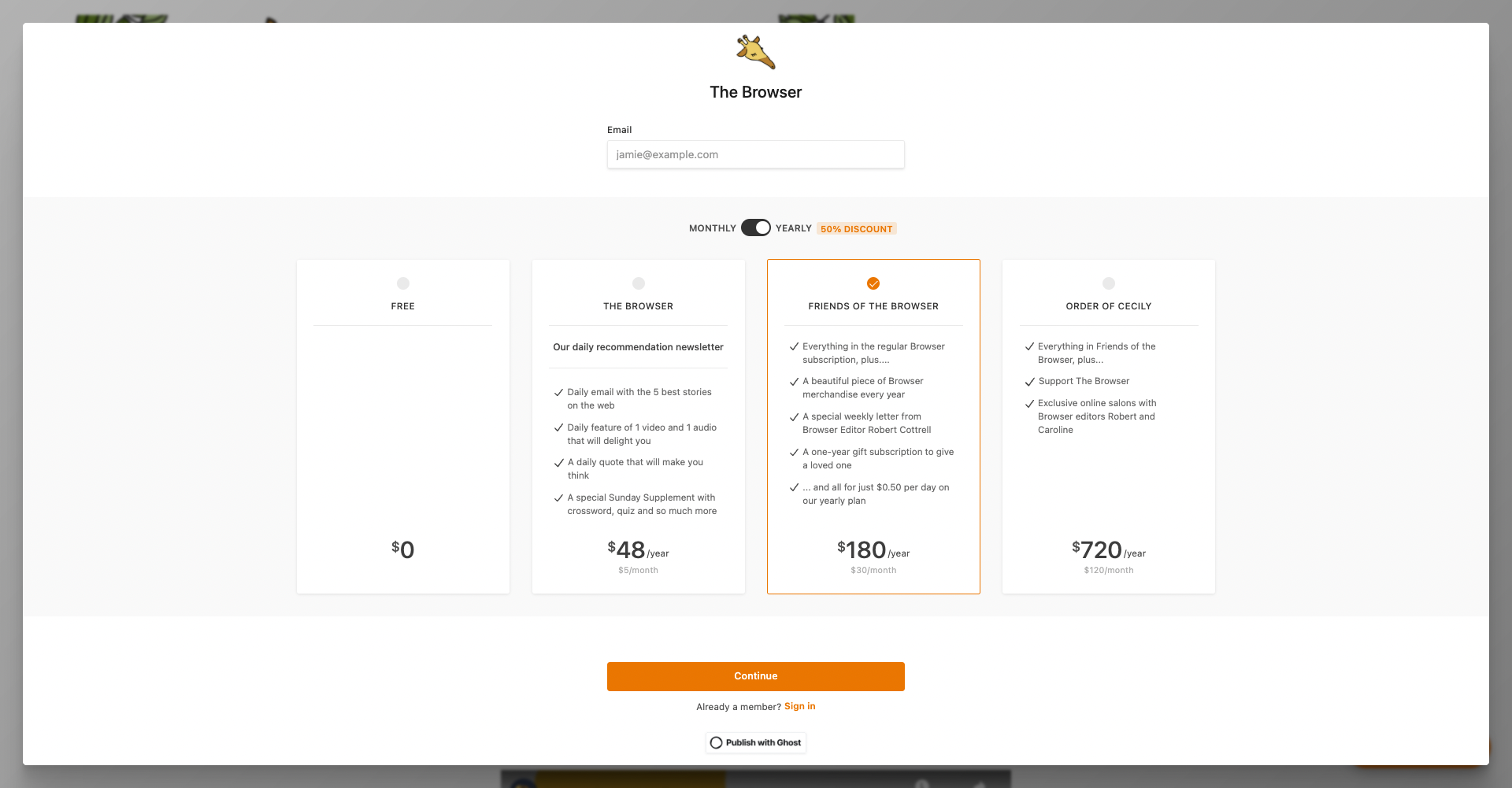 ✅ Pros
High revenue potential.
Offers the best customer experience.
Full control of the business.
❌ Cons
Requires time and trust to monetize.
Crafting the right offer for your audience can be challenging.
#2 Ad revenue: Best for high-traffic blogs
Historically, ads were one of the easiest ways new creators could monetize their content. The way it works is simple:
You create content that attracts a large number of visitors.
Companies pay you to display advertisements on your website.
How much you make is determined by the CPM (price per 1,000 impressions) and the number of visitors you attract. The difficulty with this model is that most CPM rates, especially for new bloggers, are very low ($2-4 with Google AdSense). So, even with a very high amount of traffic (100,000+ visitors per month), most bloggers will only ever earn a few hundred dollars per month.
You can increase your rates by joining premium ad networks once you've reached certain milestones. Some of the most popular ones are AdThrive, Mediavine, and Ezoic. The downside is that these companies push to fill your pages with ads, in order to squeeze the value out of every eyeball that lands on your website, which leads to a very poor user experience.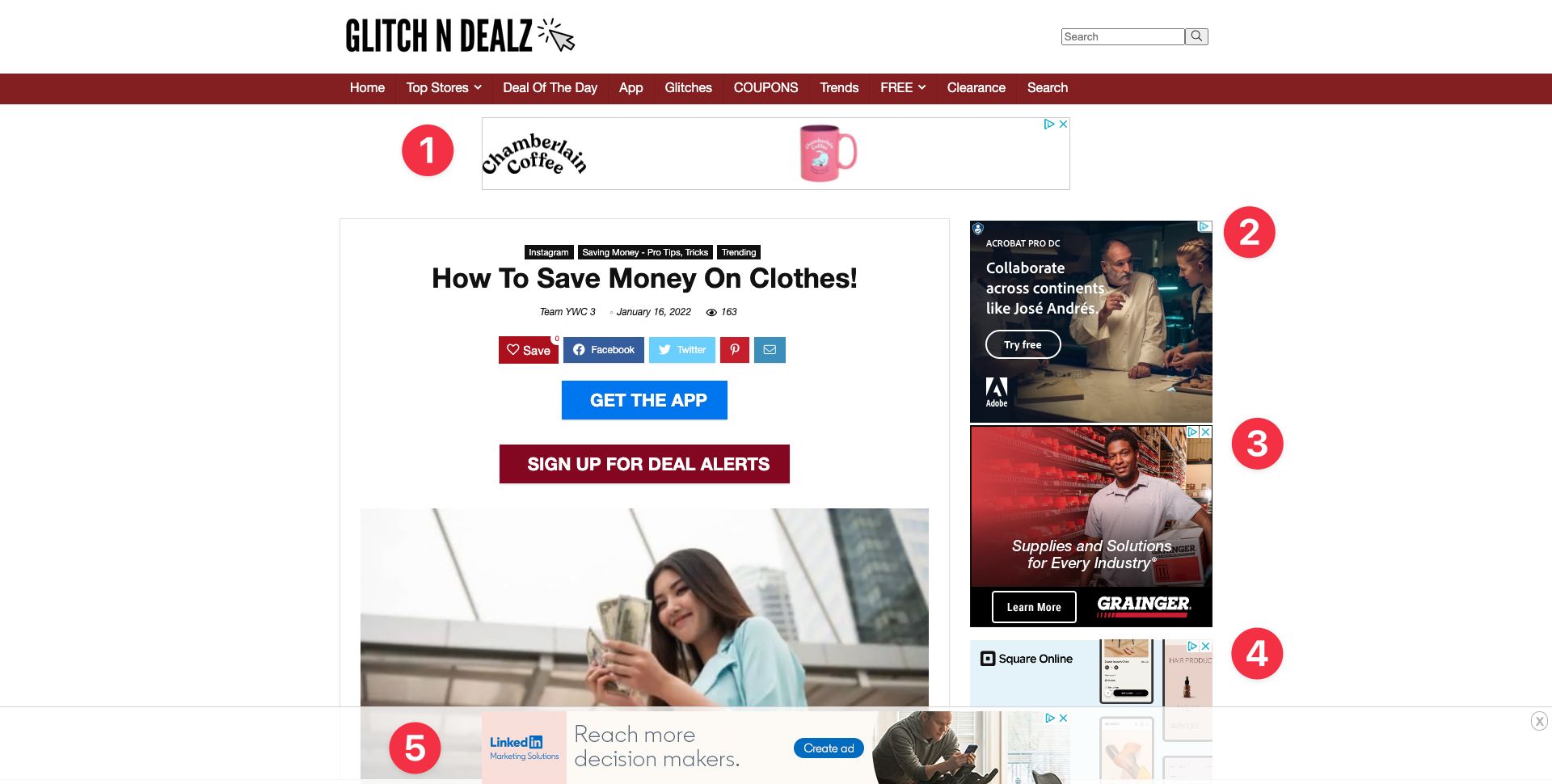 ✅ Pros
Easy to implement.
Allows you to monetize visitors right away.
❌ Cons
Low revenue potential.
Detracts from the user experience.
Little to no control over what ads are shown.
#3 Premium services: Best for small blogs
One mistake new bloggers make is believing that a blog needs very high traffic to make money. This is because most of the successful examples shared around use models that rely on lots of eyeballs (e.g., ads, affiliate marketing, sponsors).
Yet, smaller creators with highly-targeted content can easily out-earn blogs that get 10x as much traffic. They do this by offering one-on-one or small group services, usually in the form of consulting, speaking, or coaching.
Create content that is highly relevant for a small group of people.
Provide a valuable service that helps your audience achieve a specific goal.
The key is to position and price like an expert. Share your accomplishments, credentials, and client success stories. Then, charge a high, competitive rate. A strong value proposition is essential to making this option work.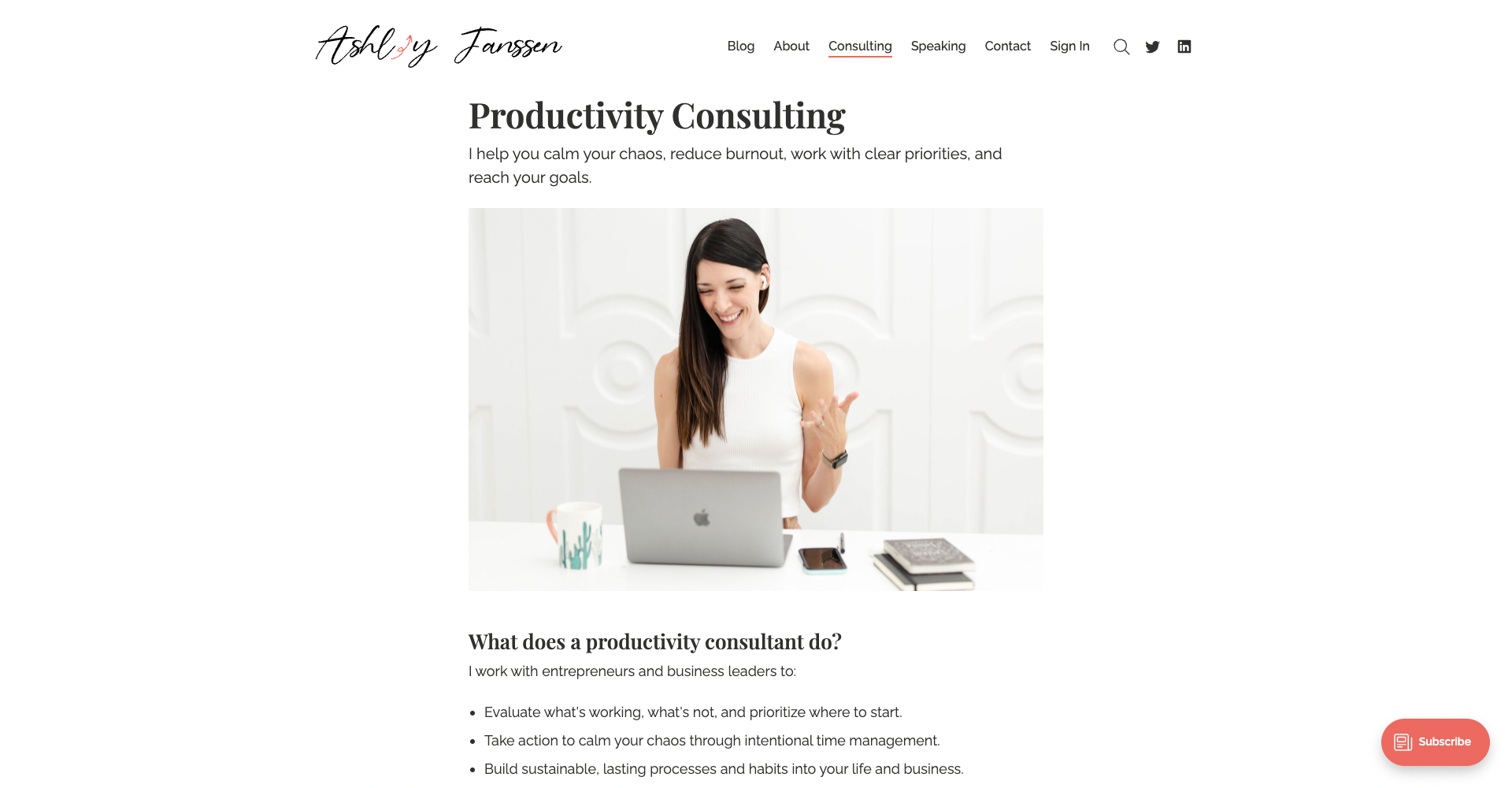 ✅ Pros
Medium to high revenue potential.
You only need a tiny audience for success (a few hundred engaged subscribers is enough).
❌ Cons
Non-scalable, since your time will limit how many opportunities you can accept.
Requires creator to have expertise in one or multiple areas.
#4 Sponsors: Best for B2B blogs
In simplest terms, sponsorships are ads that you control. Typically, a company will sponsor an individual post that gets a decent amount of consistent traffic and relates to their industry or product. A good strategy to attract sponsors is to:
Create content that targets and ranks for a high-traffic keyword.
Pitch potential sponsors with the opportunity to be highlighted in the article.
It's worth mentioning that not every blog is a good fit for sponsors. The return on investment (ROI) has to be worth it for whoever chooses to sponsor your post, which is why business-to-business (B2B) blogs have more sponsorship opportunities.
Business content is usually geared towards readers who are ready to spend money to solve their problems. A sponsor can capitalize on this by getting their name in front of the right people at the right time.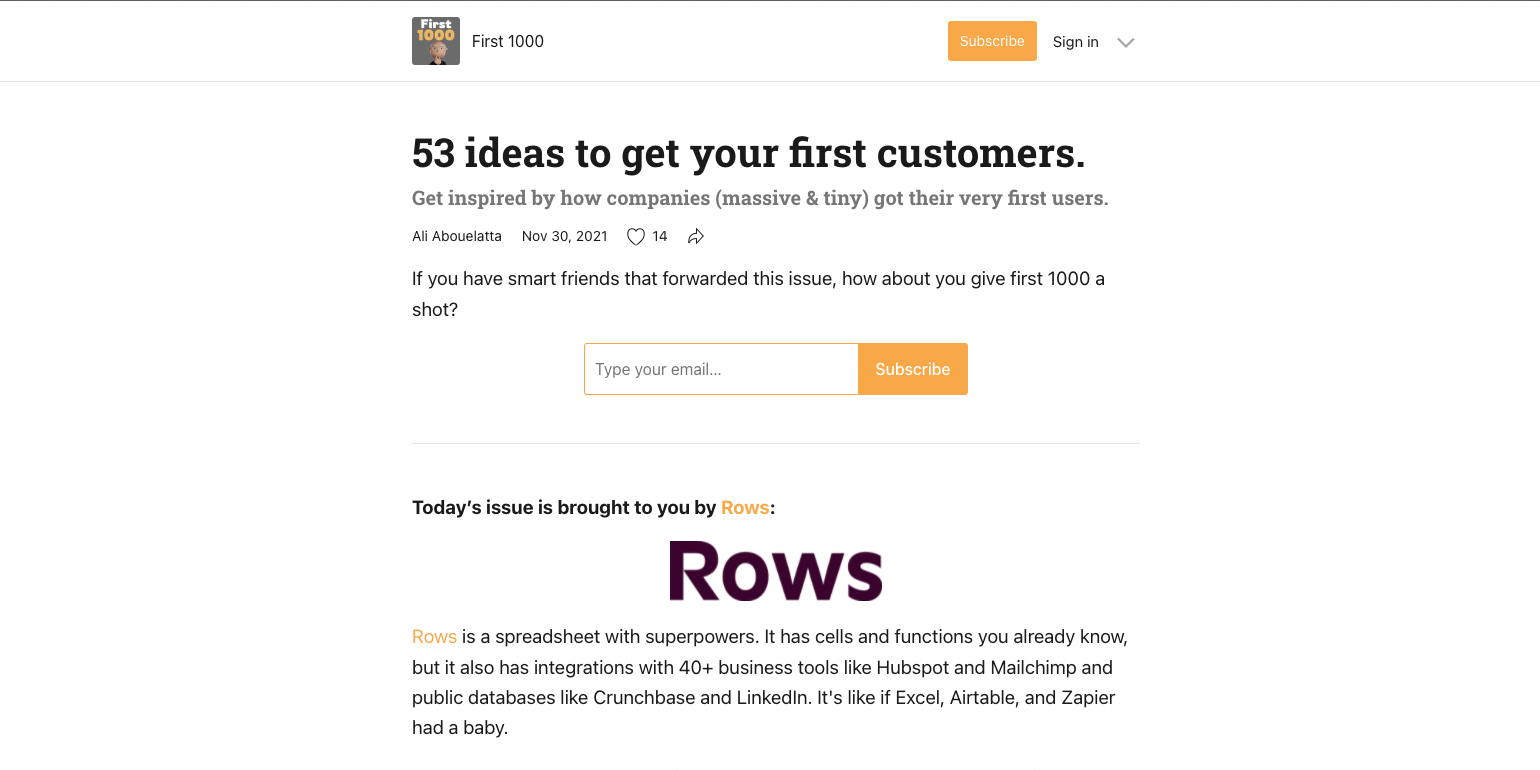 ✅ Pros
Medium revenue potential.
Control over who you allow to advertise on your website.
❌ Cons
Can be time-consuming to find and work with sponsors.
Sponsor opportunities and rates vary significantly between niches.
#5 Products: Best for B2C blogs
Product is a general term referring to any one-time purchase made by a customer. Your products could be physical goods like books, merchandise, art, or digital goods like PDFs, audio files, or online courses.
The creators who succeed the most with products generally create content that appeals to a broader range of people (business-to-consumer). This allows them to attract a large audience, which is needed to make product sales a viable business model. Here's how product creation usually works:
Make engaging content that attracts a variety of people.
Discover what their unique problems and desires are, then create individual products to satisfy them.
Most products are priced lower than services but higher than memberships. Being that products are only purchased one-time, creators need to sell a lot of them to many different people to have a successful business. This also requires bloggers to make new products on a regular basis.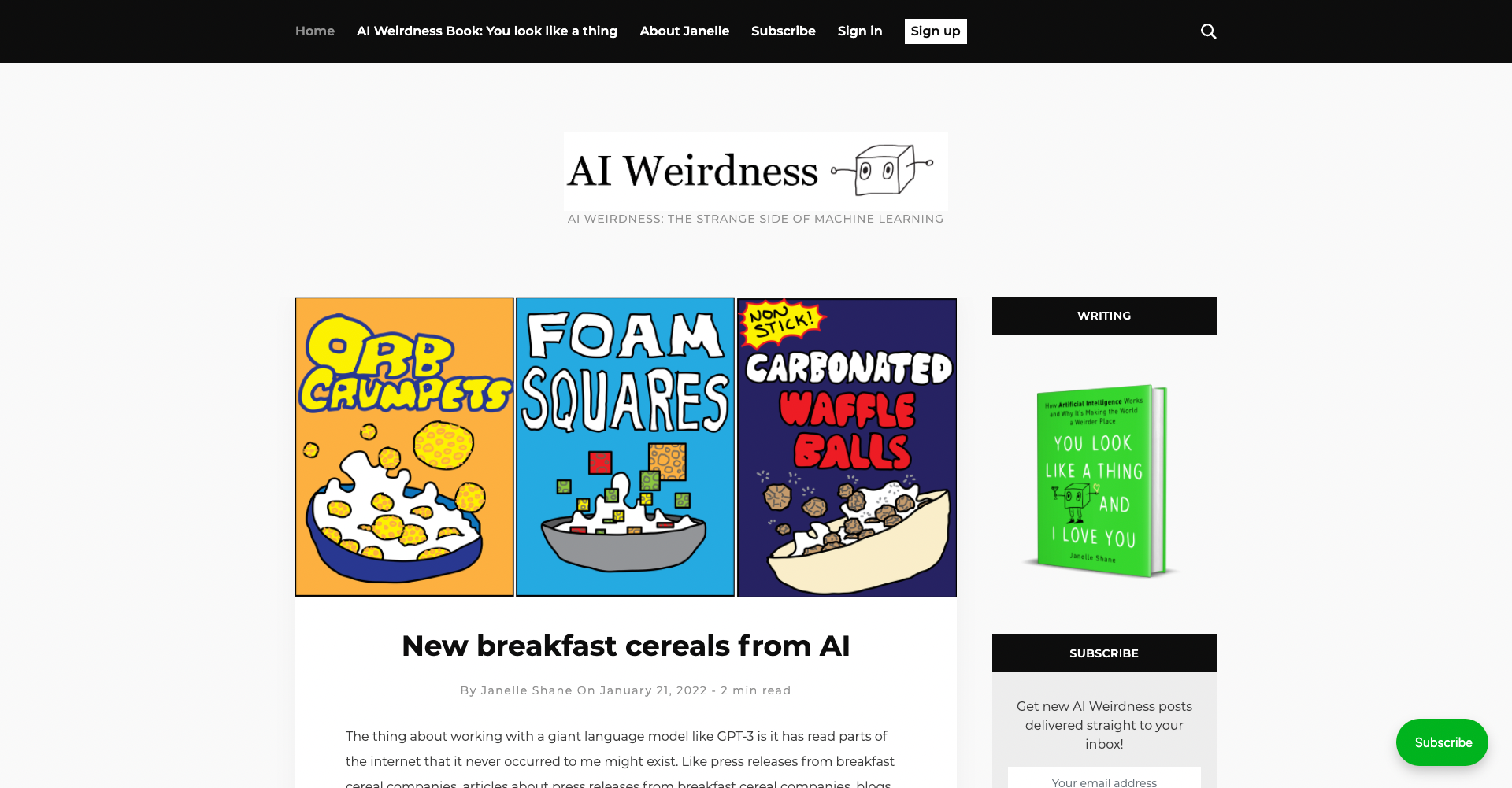 ✅ Pros
Medium to high revenue potential.
Products are often scalable and passive once launched.
❌ Cons
Provides unpredictable income.
Some launches will flop, costing creators a lot of time and money with no reward.
Requires a large audience for success.
#6 Affiliate marketing: Best for niche blogs
The last method to monetize your blog is to get paid for recommending products. Affiliate marketers focus on a single niche, or a collection of related niches, and publish articles that help people make purchasing decisions.
Regardless of the niche, most affiliate content follows a similar pattern: best products lists, tutorials, comparisons, and reviews. To start your own affiliate site:
Create your content strategy by working backward — starting with the products you want to recommend and then deciding on the posts you will write.
Strategically place affiliate links as you publish content.
Affiliates programs pay bloggers based on commission each time someone clicks their link and purchases the recommendation. While this gives creators some control over what they create and endorse, there are several factors which still come into play: purchase lifecycle (how long it takes to get paid), commission percentages (how much you'll make per referral), and traffic requirements (most affiliates need hundreds or thousands of clicks to make a single sale).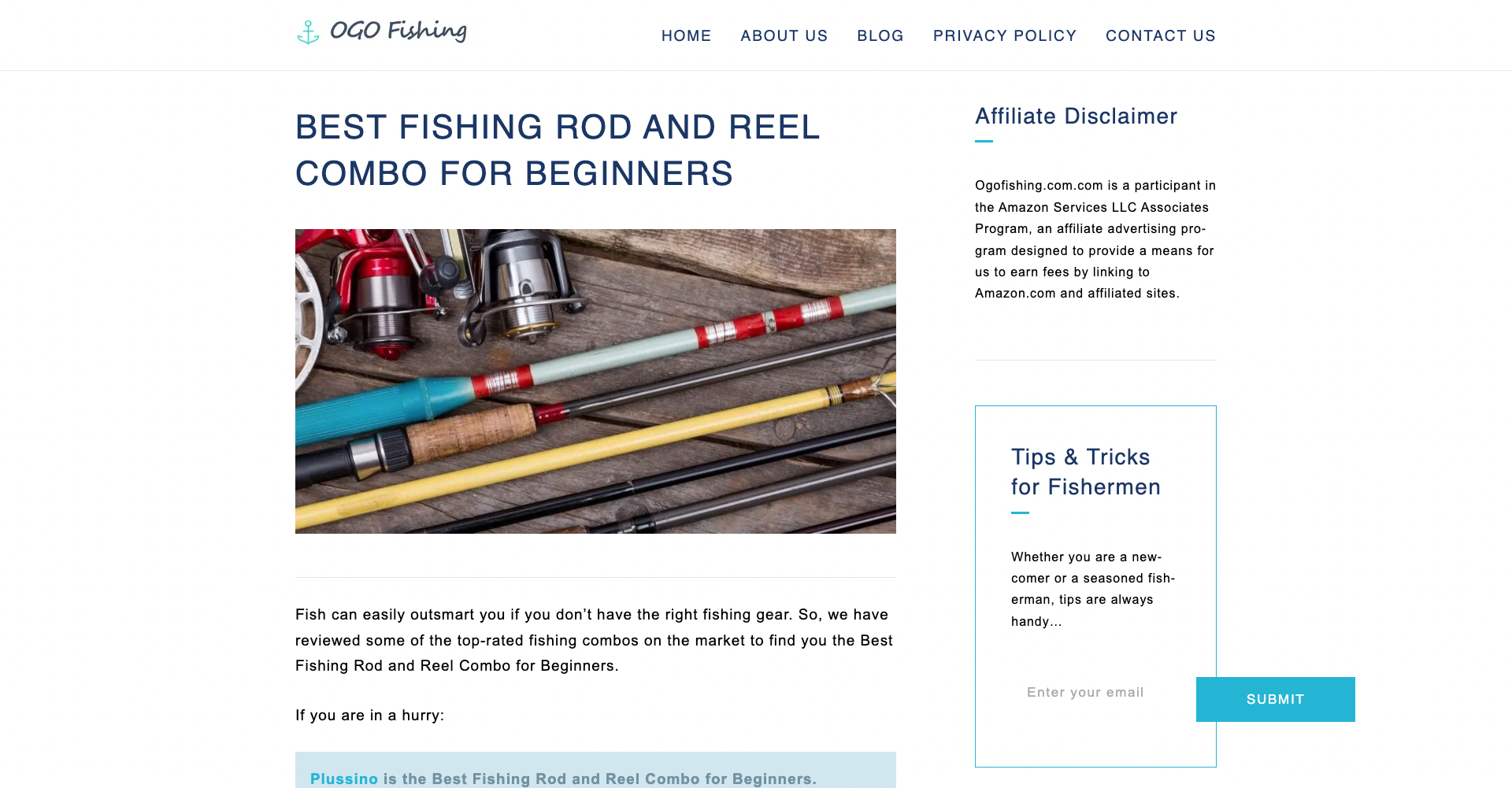 ✅ Pros
Medium revenue potential.
Nearly passive income stream, since fulfillment is handled by the companies you recommend.
❌ Cons
It can hurt customer trust if you recommend a bad product.
Little control over commission percentages and program terms.
Few programs offer recurring revenue.
Where to start?
Now you know the six ways bloggers earn money. It's worth mentioning that these aren't exclusive. The most successful creators find ways to balance different revenue models in a way that makes sense for their content and still serves their audience.
If you're brand new to blogging and want to learn more about how to make money online in this digital age, here are two suggestions.
First, take a few minutes to learn what the creator economy is so you can make sure all of your hard work goes towards the right things.
Second, choose a blogging platform you control and that can grow with you. Ghost was created for exactly this reason.
No matter the type of blog you want to start, there's a way to make money with it. The key is to know where you want to end up and work backward, so that every post you publish gets you one step closer to your goal.
---