Making Our Slack Team Public, The New Ghost Community Hub
Just last week we announced that we've made all of our revenue figures public in an effort towards more transparency as a business. Today we're taking another step in that direction by making our Slack team public.
Last year, Slack took the world by storm as it exploded onto the internet with its simple but powerful group messaging application. We've been using it internally at the Ghost Foundation since the day of its public launch. But, it hasn't been accessible to any of the wider Ghost community, who have been largely split between IRC and our forums.
We're going to try a new approach: Inviting our entire community into Slack and centralising it in one simple place where you know that there will always be someone around to help, chat to, or offer insights. From developer chats and meetings to support request and theme discussion; it's all going to be under one roof.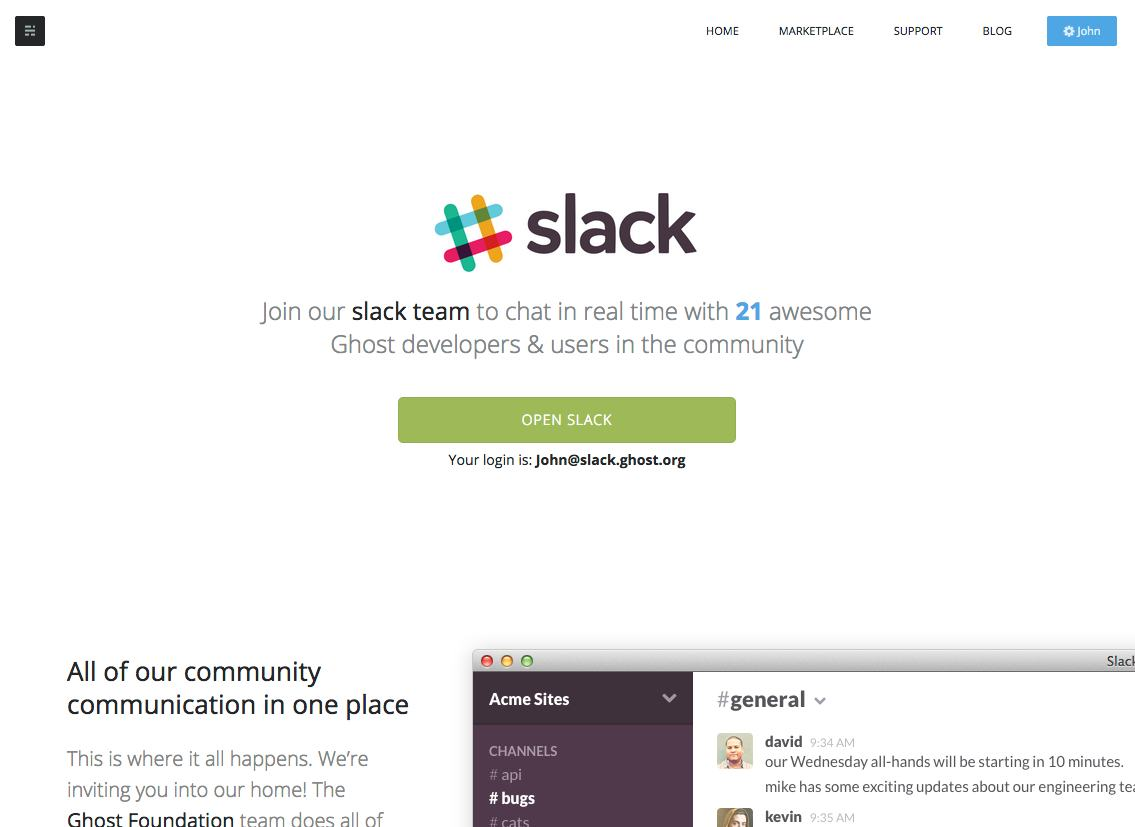 Making it all work
This is a bit of an experiment! A few other open source projects have transitioned to Slack recently and it has worked very well. There are also wider Slack-only communities popping up all the time, like #nomads, who have proved that you can made it work with an incredibly large and diverse group of people.
The prospect of opening up our office, as we consider it, is slightly daunting - but kind of cool.
We'd love to chat with you! We hang out in Slack all day every day (and we're online right now!), so come say hi :)
Get notified when we ship new features.