Email newsletters are a fantastic distribution mechanism for content. But no matter how great your deliverability is, a universal truth is that a small percentage of emails can get caught up in the wrong place due to overzealous spam filters, or arbitrary email client algorithms.
While it's not possible to avoid these problems completely, it is now easier to get your subscribers help with the most common solutions for deliverability issues. The member account area is now populated with dynamically customized tips and suggestions for anyone who's having trouble receiving emails.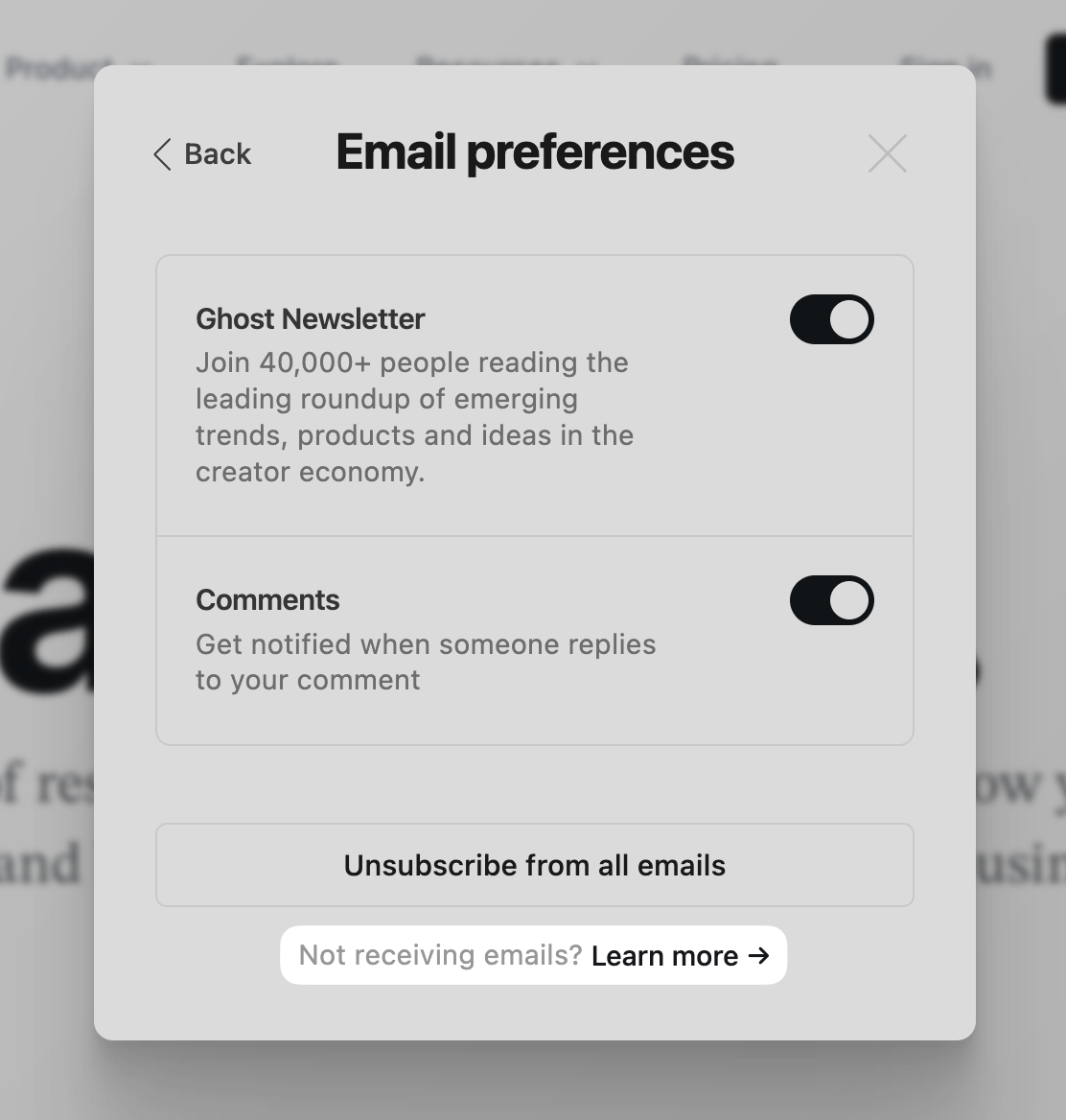 This information is at the fingertips of each of your subscribers, so they understand how to get to the bottom of any issues.
We've also put together an abbreviated version of this that you can save as a template in most email clients if any members contact you to ask about email delivery issues.
📩 Saved reply template (copy this)
Sorry to hear you're having trouble! Here are a few things to check, to start:
Check spam & promotions folders
Make sure emails aren't accidentally ending up in the Spam or Promotions folders of your inbox. If they are, click on "Mark as not spam" and/or "Move to inbox".
Create a new contact
In your email client add our address to your contacts list. This signals to your mail provider that emails sent from this address should be trusted.
Reply to newsletters
When you respond to an email you receive, your inbox treats that as a signal that emails to-and-from this address should be trusted.
Check with your mail provider
If you have a corporate or government email account, reach out to your IT department and ask them to allow emails to be received from our address.
If you've done all this and you're still having trouble, let me know.
If you use Gmail, here's how to access saved replies: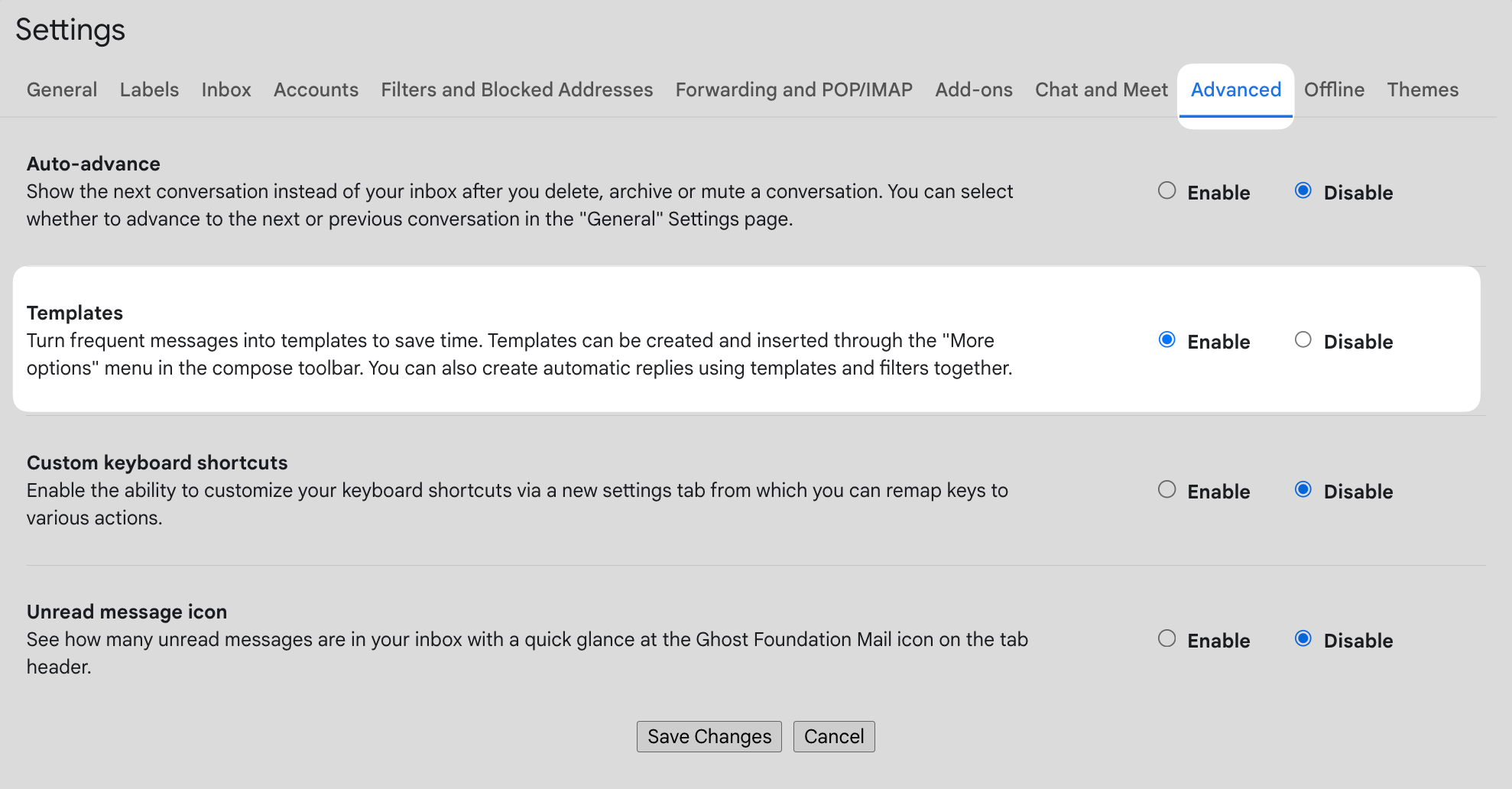 Ghost does some heavy lifting for you to keep your email list clean and delivery rates high — but there's also several things you can do to ensure your awesome newsletters land in inboxes as often as possible. Here's three bonus tips:
Use a free spam checker tool like this one to check your email content before hitting send. The content of your email plays a huge role in how any email client (not just Gmail) decides to filter your emails. These tools are useful pre-send checks to prevent newsletters from being flagged as spam.
Ask new members to save your newsletter sender address as a saved contact on your welcome page, right when a new member signs up.
Encourage your audience to respond to your newsletters by asking questions, or requesting feedback. Every time someone replies to your email, it helps send positive trust signals.
---
Ghost(Pro) users can log in and start enjoying all of this right away! If you're a developer, self-hosting Ghost, you'll need to update to the latest version to get access to everything that's new.
Get notified when we ship new features.