Redirect new members on signup
Create custom welcome content for new members when they sign up using sensible redirects!
We've introduced a no-code redirect feature in Ghost Admin, which means you're able to decide where new members land on your site when they first sign up and click the confirmation link in their email.

To get started, enter the URL into the welcome page fields — you can use different welcome pages for free signups and paid signups: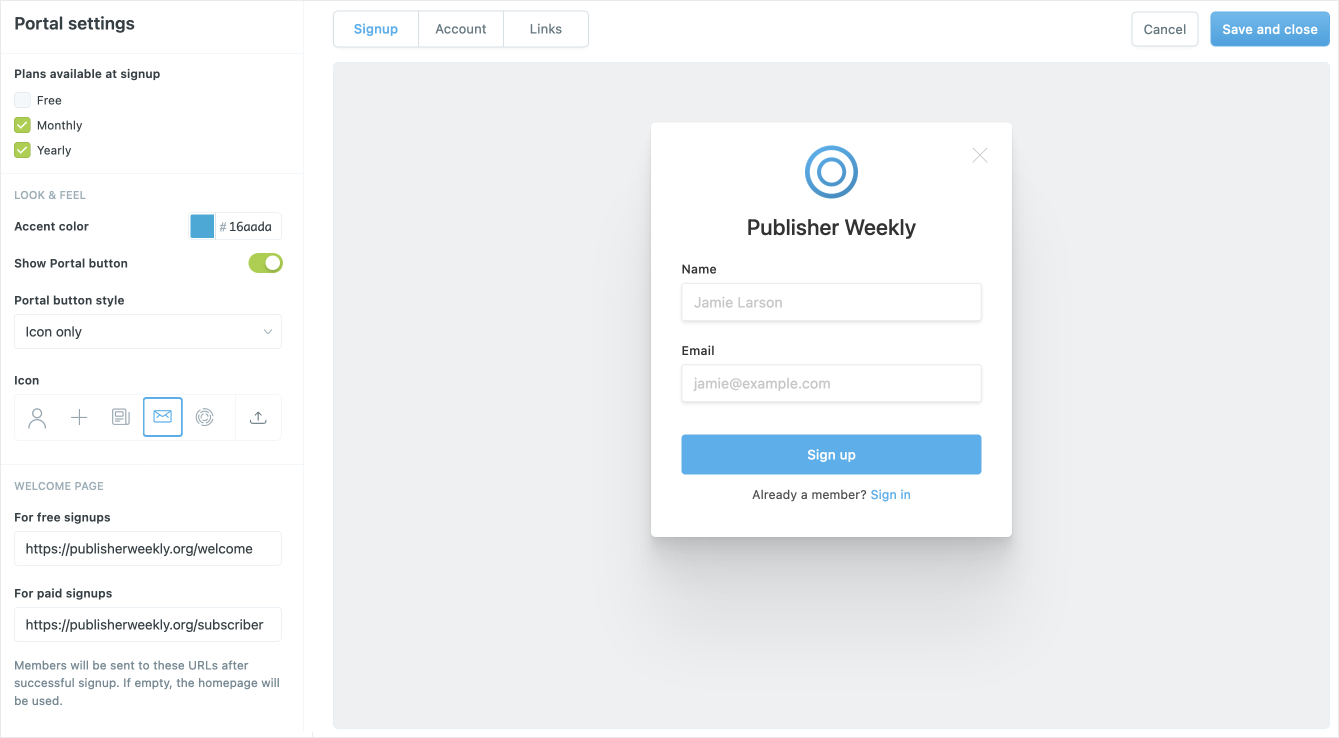 This feature allows you to:
Display custom welcome content for free + paid members
Include additional content on signup (welcome videos, free downloads)
Embed an incentivised survey to find out more about your audience
Implement referral programs
Share links to other member perks such as private communities
Get notified when we ship new features.