Such Ghost. So Guardian. Wow.
A couple of weeks ago our (now) friends over at Duedil received several thousand pounds worth of advertising for free in one of the UK's largest newspapers: The Guardian.
Not knowing, really, what to do with such advertising - they decided to just run a giant picture of Doge for a day, and give the rest away to small businesses who might benefit from some mainstream news exposure.
Joyfully for us, Ghost was one of the companies selected to receive part of the remaining advertising budget. So today we are gracing the Business and Finance section of The Guardian.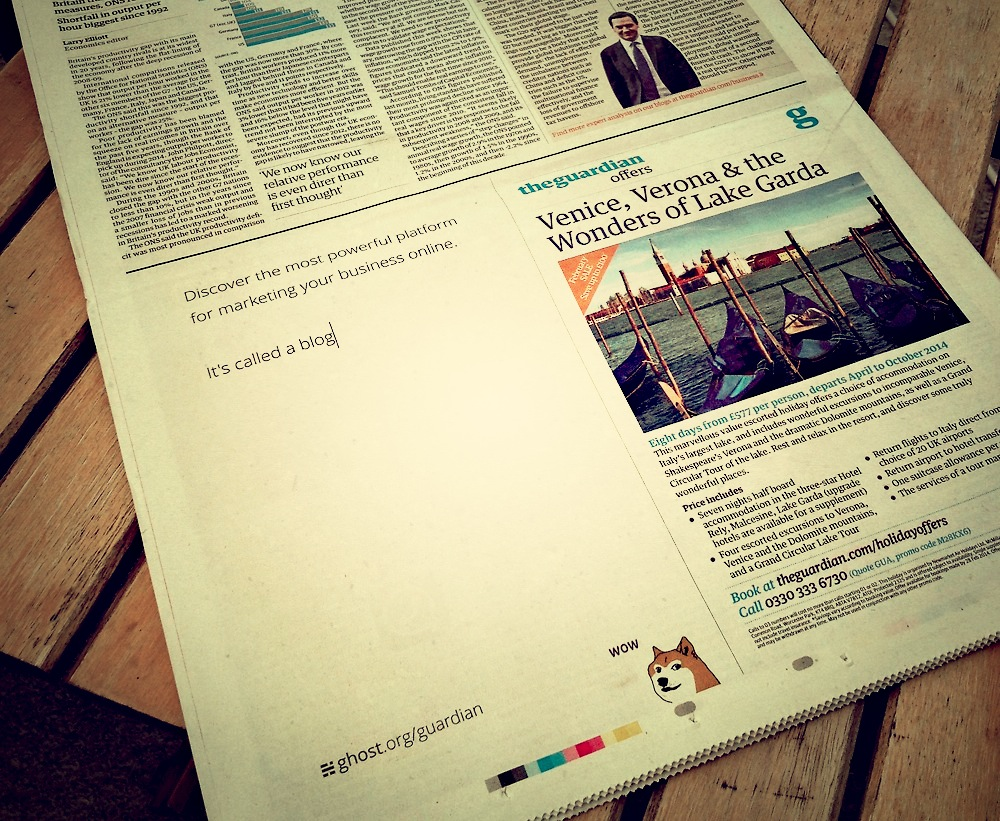 We thought we'd keep it clean and simple.
If you picked up a copy of The Guardian today - take a picture of yourself with the Ad and post a link in the comments. We'll give a 6-month free coupon for the Ghost Hosted Platform to the best photo!
Much thankyou.
Get notified when we ship new features.