Subscription management for members
Your members can now self-manage subscriptions for any membership publication built with Ghost, with a new helper to cancel or continue billing for any plan.
---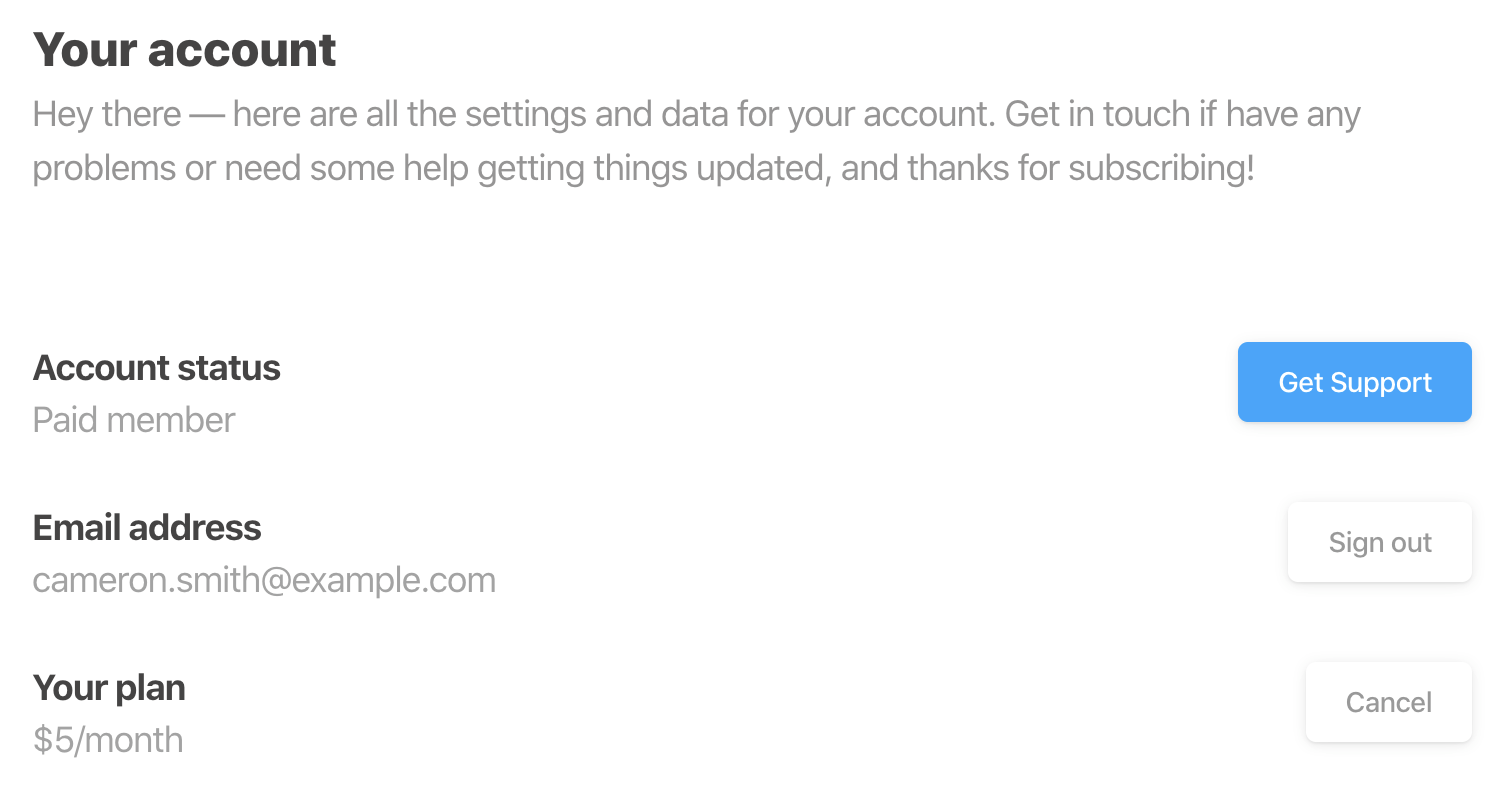 ---
To find out how to introduce subscription management to your Ghost site, check out the members docs. If you're using the members-enabled theme, Lyra, you can install the latest version of this theme to get access to this feature.
Get notified when we ship new features.