Add subscription details to newsletters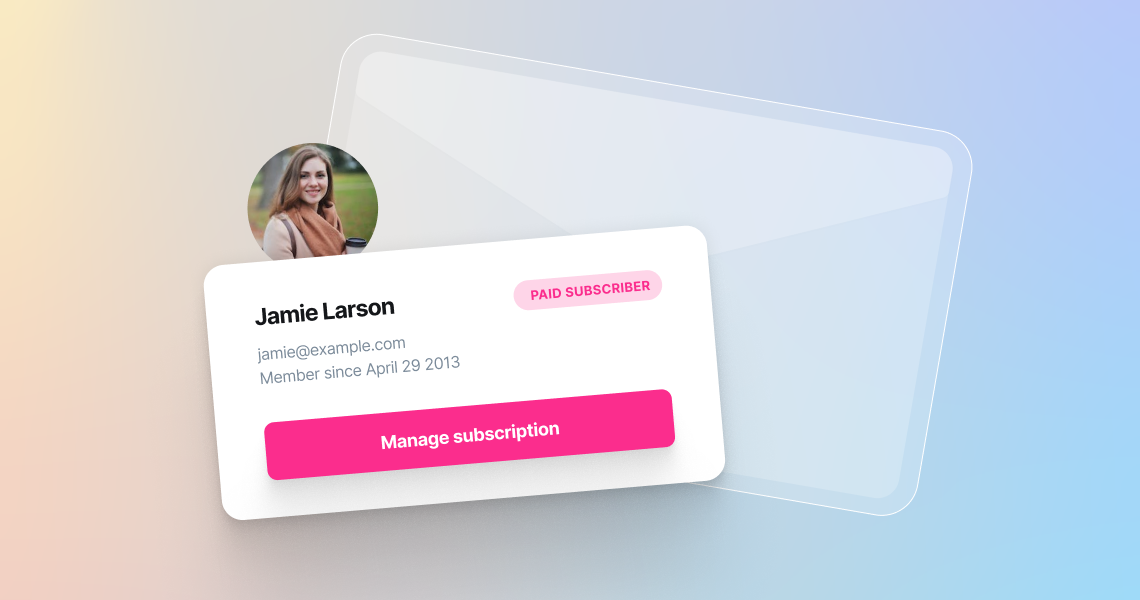 Be more transparent with your audience using the new subscription details feature and make sure your readers understand why they are receiving emails from you!
Now you can add personalized subscription information at the bottom of each newsletter, so your members can see what email address they subscribed with, the date they subscribed, and the renewal date for paid members.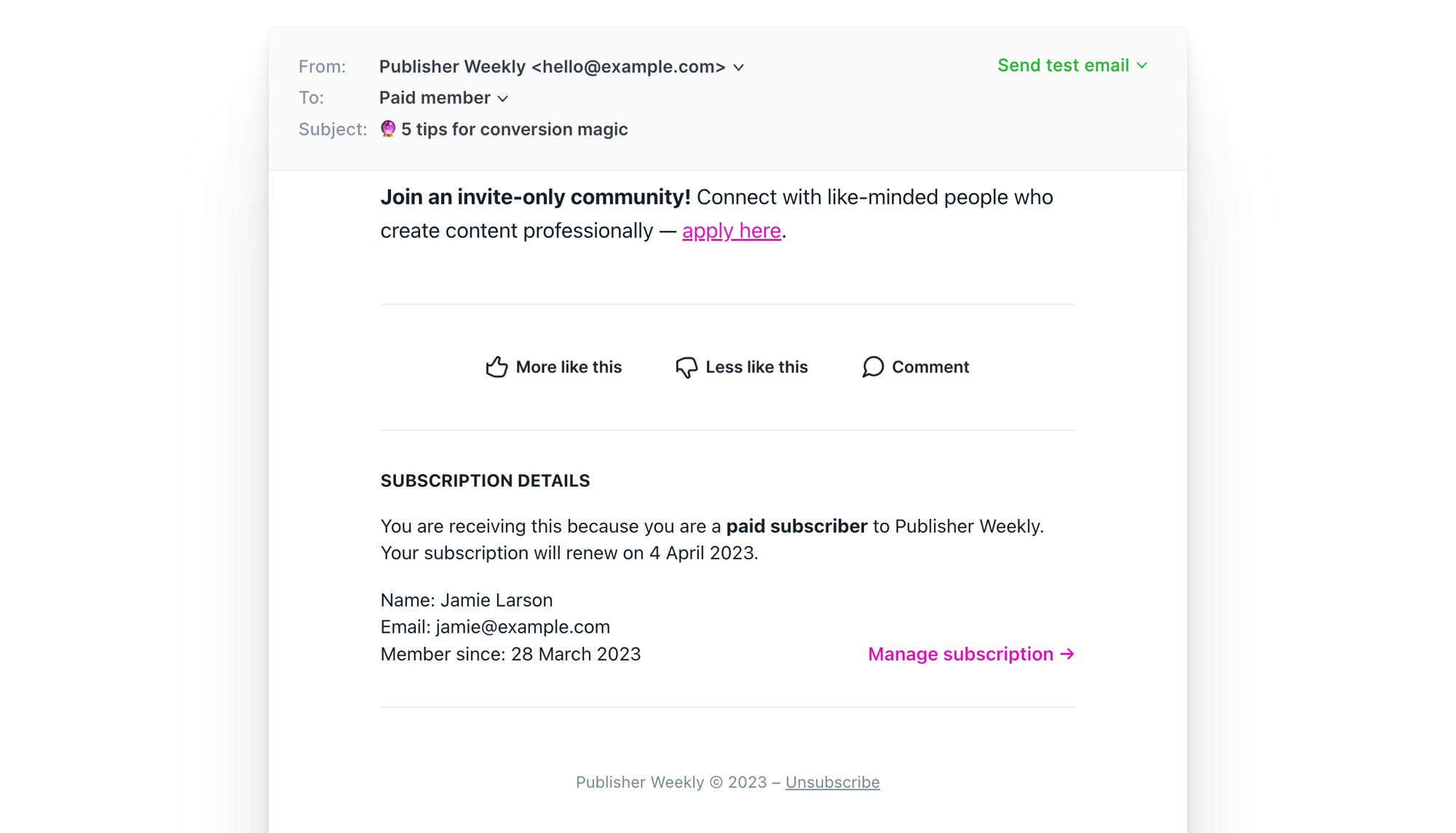 This helps promote trust with your audience and manages their expectations:
Avoid spam reports by reminding readers why they're getting emails from you
Reduce support by reminding paid members what they're paying for, and how to manage their subscription
All you need to do is turn the feature on in your email settings:
---
Ghost(Pro) users can log in and start enjoying all of this right away! If you're a developer, self-hosting Ghost, you'll need to update to the latest version to get access to everything that's new.
Get notified when we ship new features.