Add signup terms to Portal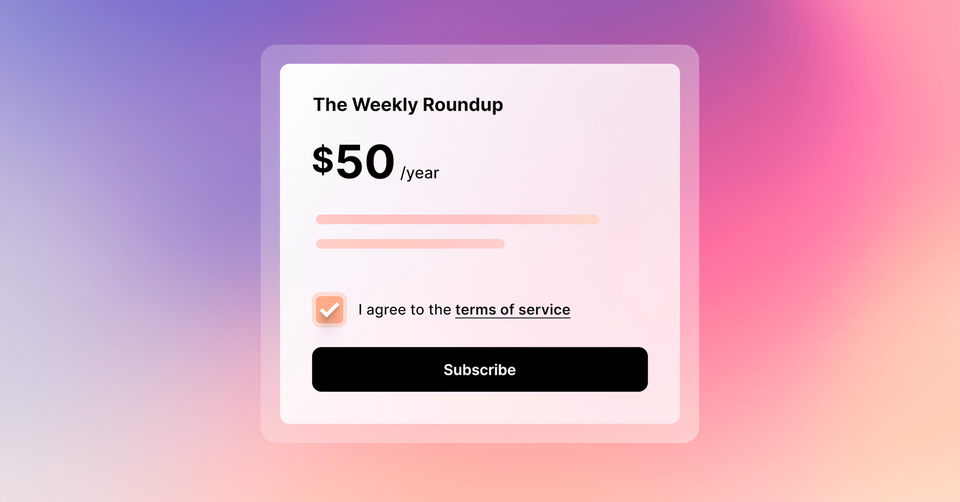 Ever wanted to ask your audience to read your community guidelines, agree to your terms of service, or give explicit consent to receive emails from you?
Great news — now you can by adding custom text and a checkbox to your signup form in Portal.
This new feature provides a flexible method of adding signup terms for new subscribers. Head to Portal settings to add your own terms: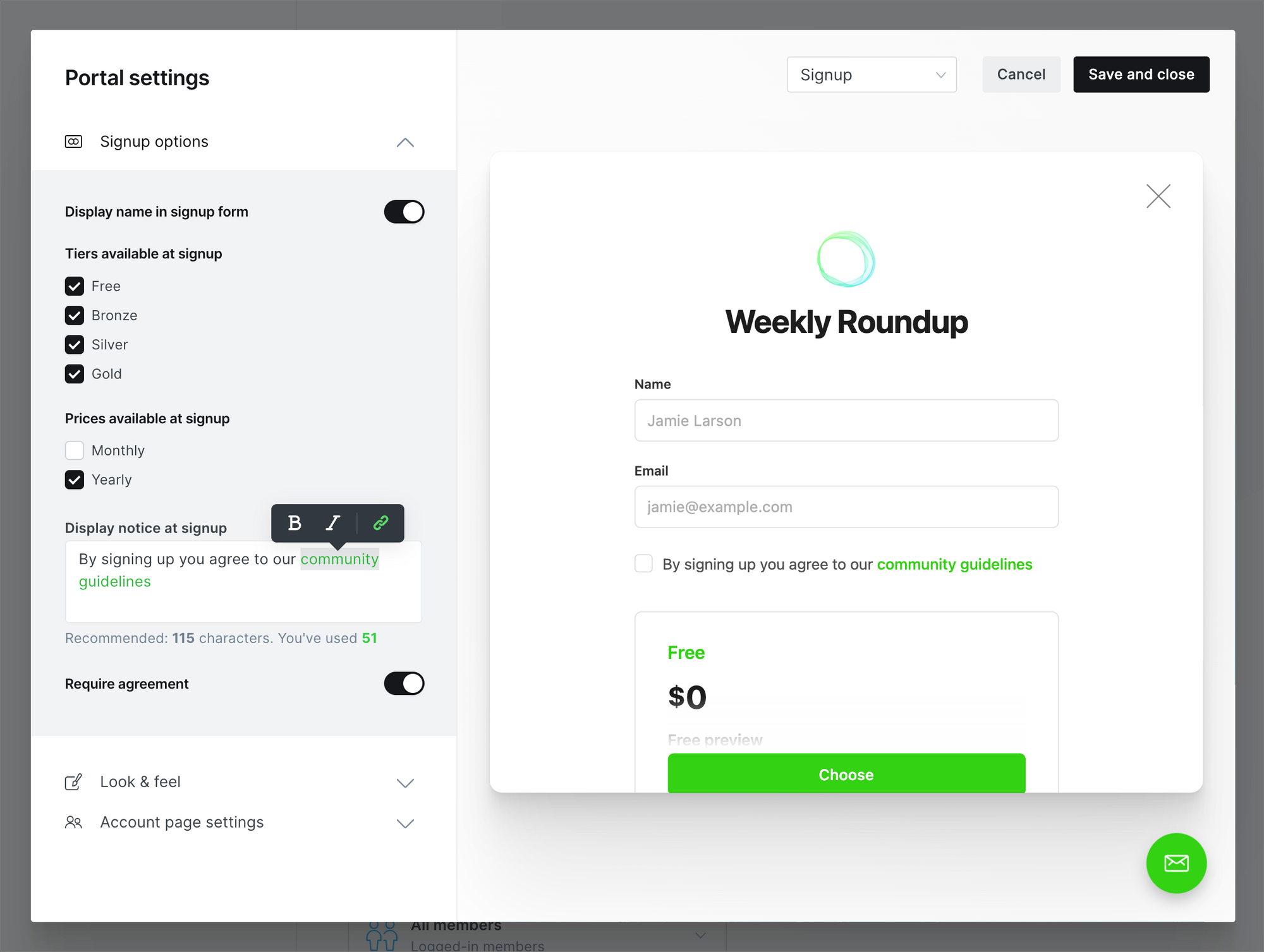 ---
Ghost(Pro) users can log in and start enjoying all of this right away! If you're a developer, self-hosting Ghost, you'll need to update to the latest version to get access to everything that's new.
Get notified when we ship new features.