Ghost Acquires Roon.io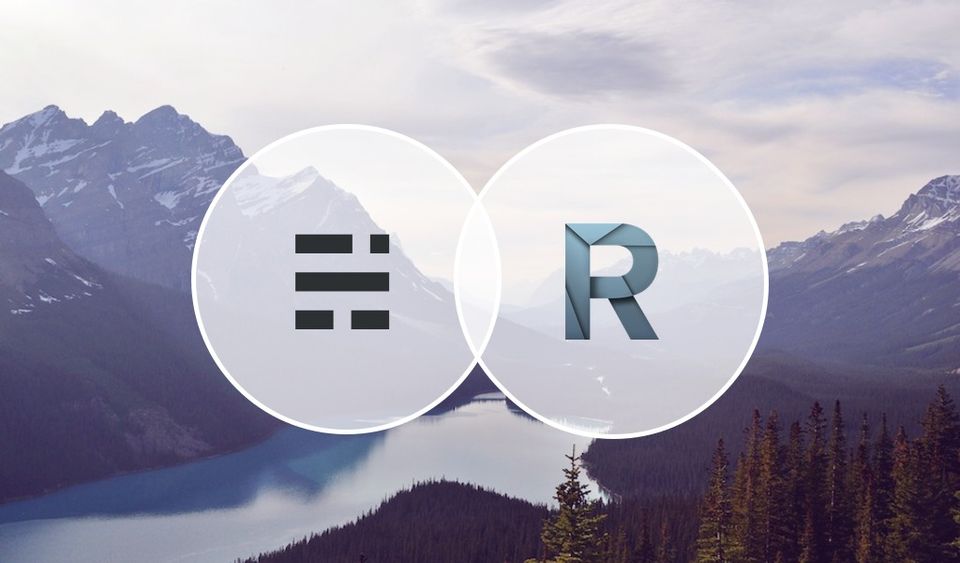 Damn that's beautiful. Where did this even come from?
Those were my thoughts last year when a new service called Roon.io popped up out of nowhere. It was only a few months before Ghost was going to be released for the first time. Sam Soffes and Drew Wilson had collaborated - seemingly overnight - and shipped a beautifully designed, Markdown powered, modern blogging platform.
It gave us a kick, at the time, and pushed us to improve. Ever since then we've kept a close eye on Roon and followed its progress alongside ours.
Fast forward a year, and we discovered last week that the project had hit a fork in the road. Drew had departed to work on new projects which were taking up all of his time, and Sam was deciding what to do next.
I reached out to Sam to see if we might be better off working together going into year 2.
What's Happening Now
Today I'm thrilled to announce that we've acquired the Roon.io project, and Sam Soffes will be joining Ghost's Board of Advisors. Together we'll be working to take many of the best bits of Roon and integrate them into Ghost as completely open source components.
One of Roon's biggest strengths as a product has always been its beautiful Markdown editor, which should come as no surprise given Sam's background. His other main project is a beautiful desktop Markdown editor for OS X called Whiskey. We're incredibly excited about making an even more functional, beautiful Ghost editor.
The Roon.io hosted platform will be closing its doors on December 31st, 2014. We will be providing full data exports as well as seamless migration options for all of Roon's 100,000+ users to Ghost. Anyone who has paid for a premium Roon.io account will receive 12 months of Ghost(Pro) for free. We're also going to extend a 3 month free trial to any other Roon users who would like to give Ghost(Pro) a try.
Finally, we've ported Roon's front-end design as a brand new official theme for Ghost so that anyone wanting to carry across the Roon look to their Ghost blog is able to do so:
Here's a Demo – Here's the Download
This is a wonderful milestone for us as Ghost passes a quarter of a million registered users, half a million downloads, and is still growing fast as ever. We're incredibly excited to use this opportunity to make an even greater blogging platform and to welcome all migrating Roon users to the family.
We'll be in contact with all Roon users in the coming weeks about data exports and migrations. If you have any problems or questions about your data - drop us a line on support@ghost.org.
Q&A
I'm a Roon user, what's happening to my stuff?
Right now: Nothing. All your data is safe. If you'd like, you can export it in zip format right now from your Roon Dashboard. Over the next couple of weeks we'll also be providing easy Ghost migration tools. We'll email you to let you know when these are ready.
Why not just Open Source the whole thing?
Roon was never designed or structured as an Open Source product. Unleashing the codebase in its current state would raise far more serious problems than useful solutions. Rather than allow the community and brand to fracture, Sam is working with us to open source all the best parts of Roon as a part of Ghost. We're starting with an official open source Roon theme for Ghost which brings Roon's front-end design to all Ghost users. Sam has also already open sourced an HTML to Markdown converter used in Roon. A lot more will be coming over the next few months.
Why isn't Ghost free then? Roon was free!
The Ghost software is completely free of charge to download and run on your own computer or server, if you have some technical knowledge.
If you want us to handle all of those things for you, then our Ghost(Pro) service is available which requires no programming knowledge at all. This service is not free because it costs money to run. Having a sustainable business model means we can pay our expenses and our developers so that Ghost will be around (and improving) for years to come. We're an independent not-for-profit organisation funding the world's fastest growing Open Source publishing platform.
So, if you do decide to use Ghost(Pro), then not only do you get a blazing fast, shiny blog - but you also support free and open independent publishing, all over the world.
Get notified when we ship new features.