Curated news for independent publishing
Our new weekly newsletter is a hand-picked roundup of the latest news in publishing, sent to a discerning group of people who are invested in the future of the industry.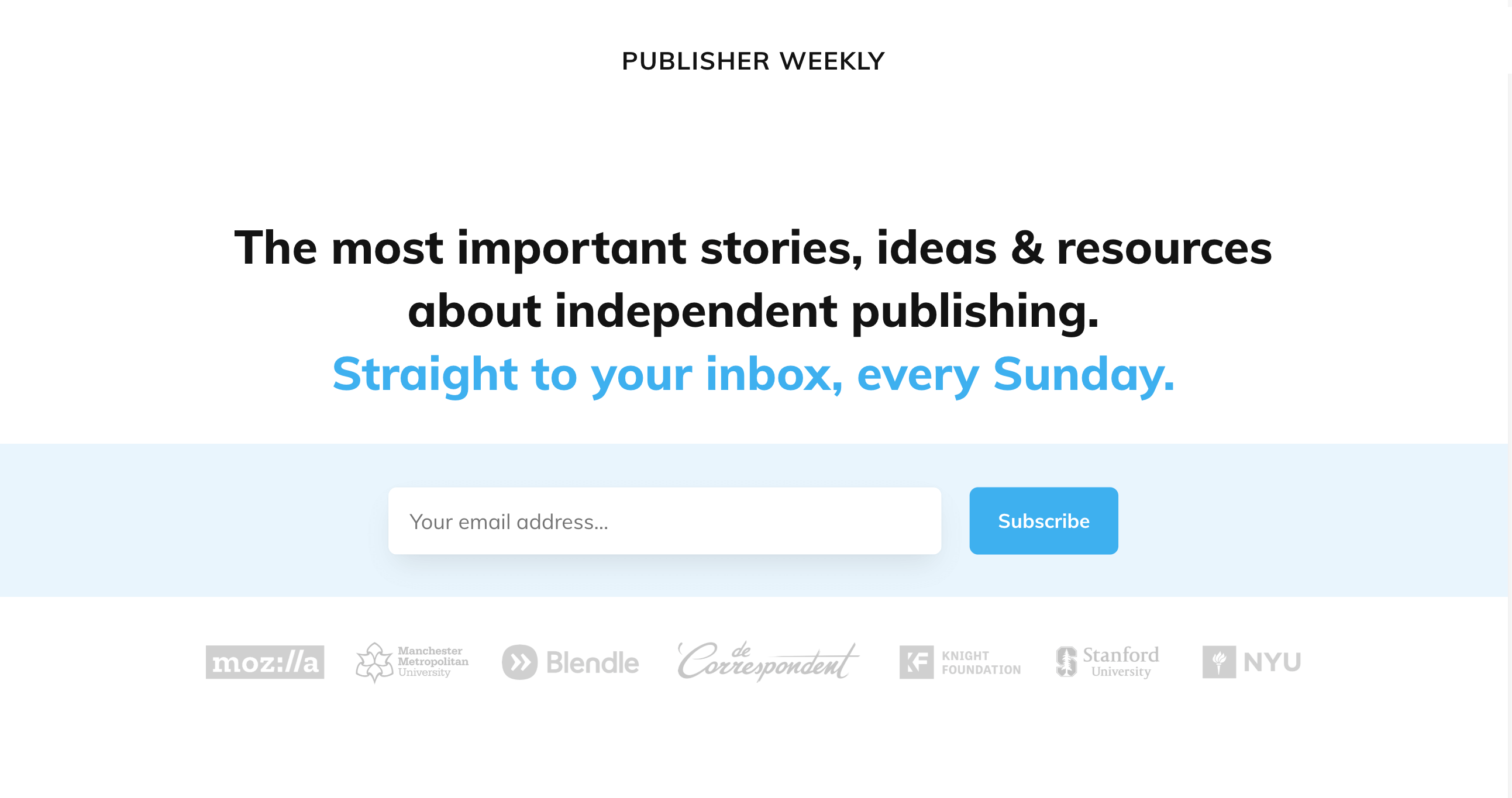 Our new weekly newsletter is a hand-picked roundup of the latest news in publishing, sent to a discerning group of people who are invested in the future of the industry.
If you want to stay in the loop with the most important news and information in the publishing industry, but don't have the time to sift through the news, you can sign up for our newsletter - Publisher Weekly - and get the week's hot takes delivered to your inbox every single Sunday.
What's behind all this?
Digital publishing is rapidly evolving before us as the landscape of technology, business models and responsible journalism shifts. We're at a critical point where advertising money is fast disappearing and public trust in media is at an all time low. Clickbait is a dying trend and there's an abundance of information and distraction out there. How do publishers who want to make a difference in their field navigate these changing tides?
We tried to find a newsletter to sign up to ourselves but couldn't find what we were looking for, so we decided to make one ourselves. Publisher Weekly consolidates the best information about what the future of publishing looks like for all of us and it is delivered to you, for free, once per week.
Ghost has a vested interest in the future of publishing - the driving force behind our mission is to build open source tools that allow independent publishers and writers to share their ideas with the world. The future of online media is changing and we're excited to see how we all collectively play a part in that.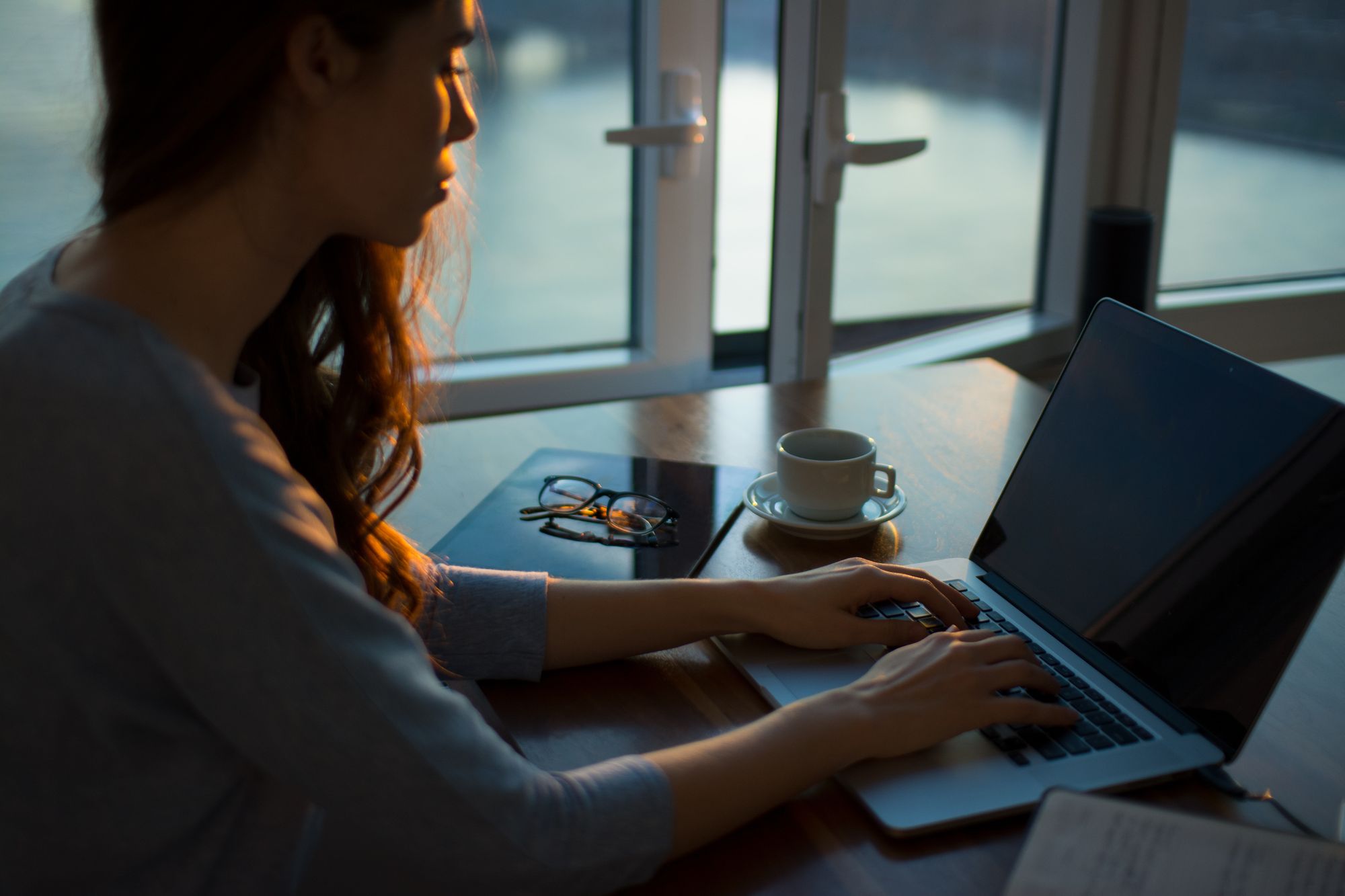 Publisher Weekly – An ongoing examination of what the future of publishing might hold, who the key players are, and what's coming next for all of us.
The best tools in the industry
You can find a useful resources section on the new Publisher Weekly site - listing the most important tools for building successful publications, as well as our favourite newsletters, podcasts and resources covering all things publishing.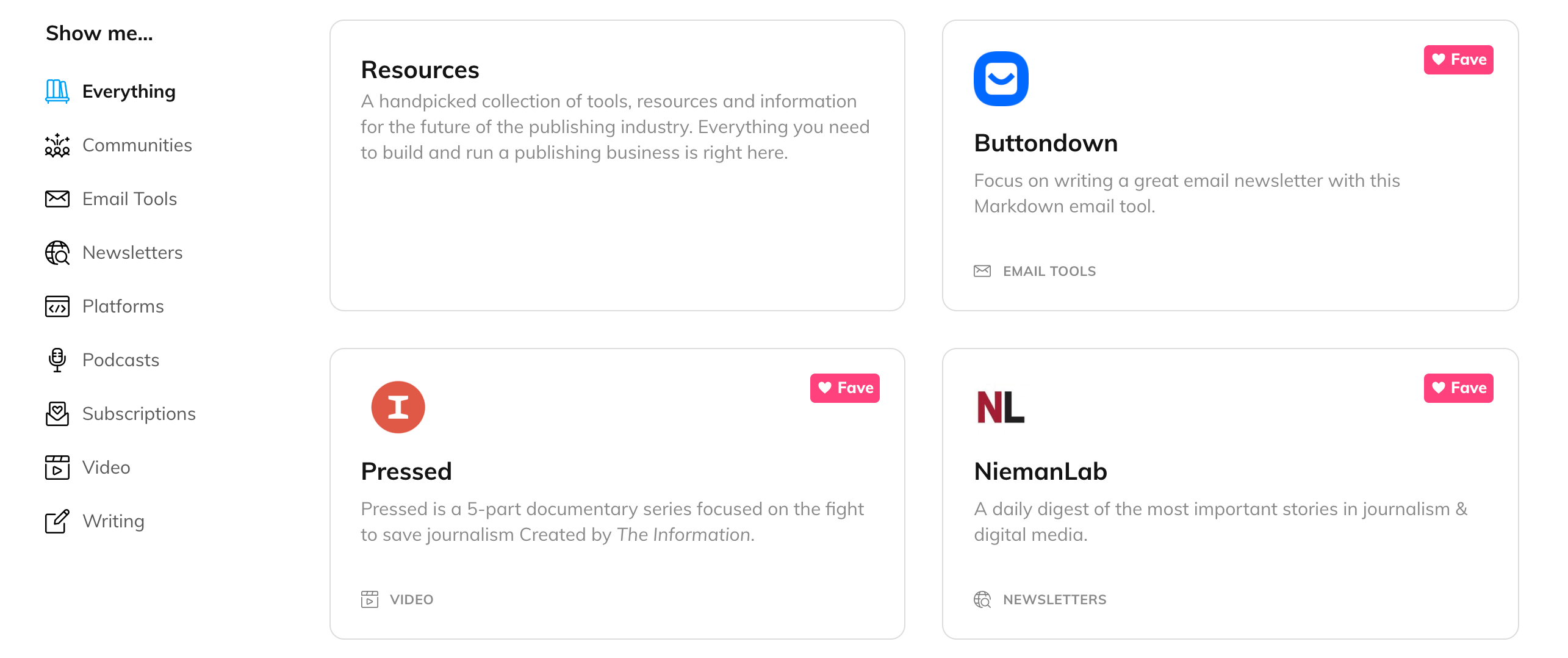 If you're looking for a platform to use to share your content, how to engage with your audience, or how to add revenue streams to publishing, look no further than Publisher Weekly resources.
Who is the newsletter for?
Publishers of all kinds subscribe to Publisher Weekly - so whether you are a writer, marketer, creator, journalist or someone who depends on publishing content for a living, then this newsletter is for you!
Our main focus is to cover what is happening at the intersection of business models, technology and modern journalism. We are seeing emerging business models taking the place of digital advertising, with more and more publishers of all sizes beginning to build sustainable businesses on top of publishing. We're bringing all of this information together so that publishers like you can stay ahead of the curve.
Sign up for your free publishing updates
Anyone can subscribe to Publisher Weekly for free, you just need to enter your email address to starting getting your weekly updates. You can expect to get one email per week and of course you can unsubscribe any time.
If you want to start a conversation or submit an interesting story – we're interested in hearing from you!
---
Questions? Comments? We're hanging out all day over on Product Hunt! 😸
Get notified when we ship new features.