Public Dev Meeting December 15th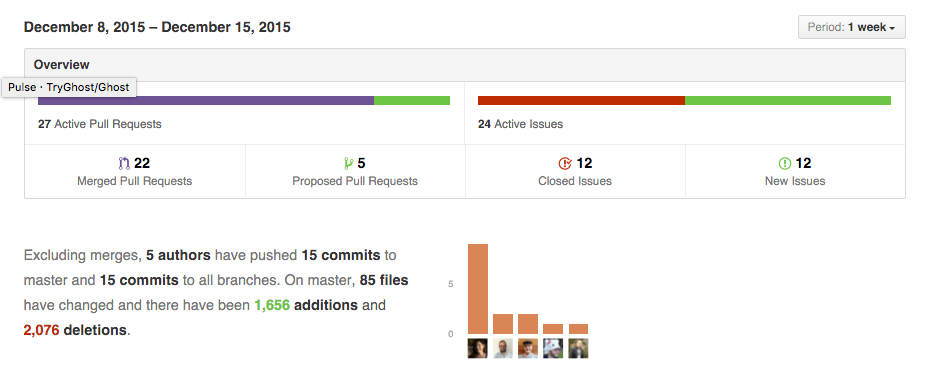 Quick Summary
Mostly fixes and updates to the Public API. Getting ready for a 0.7.3 release.
Progress Report
Bug fixes and updates to the Public API
Add limit to tags and foreach helpers - #6220
Progress on pipeline refactor - #6032
Fix for subdirectory always being appended to links - #6153
The full logs of the meeting can be found in our Slack logs.
Priority Issues
Testing of master to make sure there are no regressions.
Discussion
Finishing up the sprint epic before the release of 0.7.3. Mostly done now with just a few bits laying around.
Modals Refactor is done but will be merged in after the next release
Work on hashtags has begun and will also be for the next release.
What is this?
We hold a public development meeting pretty much every Tuesday at 5:30pm London time in the #dev channel on Ghost's slack. In this meeting we discuss progress, important issues, and what is and isn't on the Roadmap. It's a chance for everyone to get involved and have their say about where Ghost goes next.
Hope to see you at next week's meeting: Tuesday 22nd December, 5:30pm London time.
Get notified when we ship new features.