Public Dev Meeting 8th December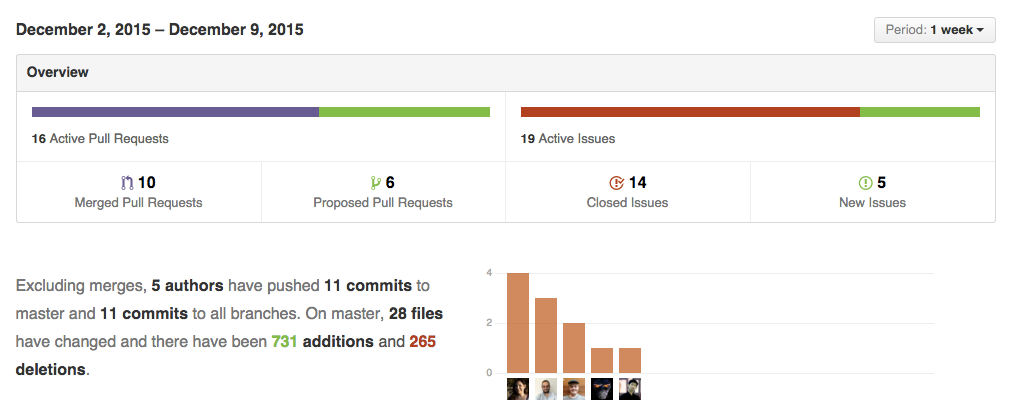 This week is sprint change over week, so the meeting took place in hangout form and you can watch it back on youtube. Although there wasn't a blog post for this meeting two weeks ago, you can watch that on youtube as well 😊
Meeting Summary
In this week's meeting, we discussed coming to the end of a period where we've largely been doing refactoring work, and looking forward to doing a few weeks of spikes / investigations ready for building out some major new features next year.
The rough plan for the next 2 weeks is to complete the mini-project we've been working on to add a new type of tags that are for internal use only. We'll also wrap up a handful of major bugs, and do a maintenance release.
There will not be another sprint planning meeting until 5th January due to the holiday period, update meetings will be held adhoc in slack if there are people around. All remaining time between now and then will be spent researching and investigating technologies around the editor and image optimisation & management.
Full details
If you'd like more details of what happened during the meeting, you can on youtube.
What is this?
We hold a public development meeting pretty much every Tuesday at 5:30pm London time in the #dev channel on Ghost's slack. In this meeting we discuss progress, important issues, and what is and isn't on the Roadmap. It's a chance for everyone to get involved and have their say about where Ghost goes next.
Get notified when we ship new features.