Public Dev Meeting 3rd March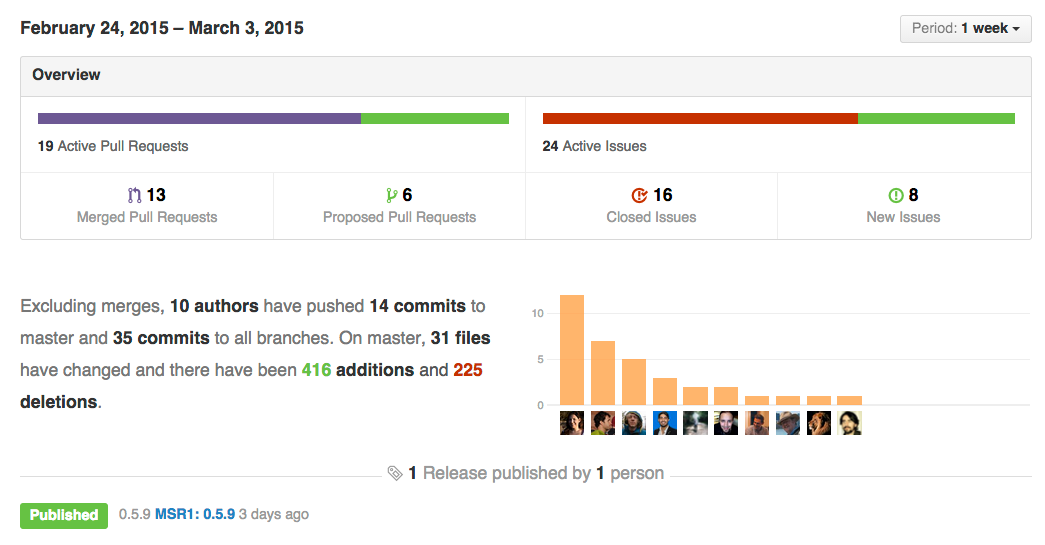 This week we are celebrating having delivered the long awaited navigation feature and all of the positive feedback it has brought with it.
The plan for the coming week is to fixup a few issues our users have found with navigation, to try to get the Ember CLI switch-over pull request merged, and to set to work getting ready to deliver more new features to our users.
There are two really important strands of work that will be ongoing over the next month. 1) Shipping new isolated features like navigation, code injection, permalinks UI and other visible improvements 2) overhauling our permissions system which has become a major blocker for things like the API, additional user roles and delivering apps.
We're looking for contributors to grab features and champion their development. There will be more issues cropping up in the coming weeks around new features and the theme API as well as some discussions on how to move forward with permissions. If you're interested, even in an advisory capacity, come chat to us in IRC :)
Full details:
The full logs of the meeting in our IRC logs, which are looked after by the lovely folks at botbot.me.
What is this?
We hold a public development meeting pretty much every Tuesday at 5:30pm London time in the #ghost channel on freenode. In this meeting we discuss progress, important issues, and what is and isn't on the Roadmap. It's a chance for everyone to get involved and have their say about where Ghost goes next.
Hope to see you at next week's meeting: Tuesday 10th March, 5:30pm London time.
Get notified when we ship new features.