Public Dev Meeting 25th November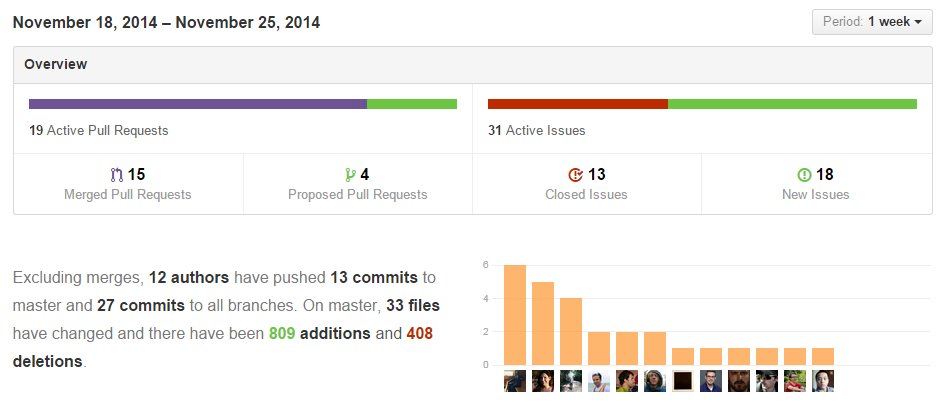 First, some exciting news. We now have shiny new IRC channel logs from the wonderful people at botbot.me: https://botbot.me/freenode/ghost/. These logs are pretty, searchable, and realtime!
Also news this week, I published our new Road to 0.6 guide here on the dev blog. I'm really stoked about this short term roadmap and the focus it gives us on shipping some really awesome new features to users, end users and developers. Here's a quick list of the top 10 features we are focusing on shipping:
Spell check
Code Injection
Sitemaps
Post Scheduling
Tag Management
Next/Prev links (the query helper)
Public API (OAuth)
Navigation menu
Custom Permalinks
Post Filtering
Progress
We've made great progress on several of these features. Spell check and Sitemaps both have pull requests which are almost ready to merge. Next/Prev links and Post filtering are both waiting for someone to pick up the issues (please come help!). Custom Permalinks and Tag management are both in progress, with tag management not being too far from shippable.
Custom Permalinks and Tag management are both multi-issue projects, each with an 'Epic' or parent issue and several sub issues. Many of these sub issues are quite small, and with tag management require re-implementation of behaviour which already exists on the post settings menu - meaning these issues would be good for new comers. If you'd like a hand getting involved, find me on IRC (#ghost on freenode) and let me know :)
Full details:
The full logs of the meeting are available in our IRC logs, which are now looked after by the lovely folks at botbot.me.
What is this?
We hold a public development meeting pretty much every Tuesday at 5:30pm London time in the #ghost channel on freenode. In this meeting we discuss progress, important issues, and what is and isn't on the Roadmap. It's a chance for everyone to get involved and have their say about where Ghost goes next.
Hope to see you at next week's meeting: Tuesday 2nd December, 5:30pm London time.
Get notified when we ship new features.