Public Dev Meeting 16th December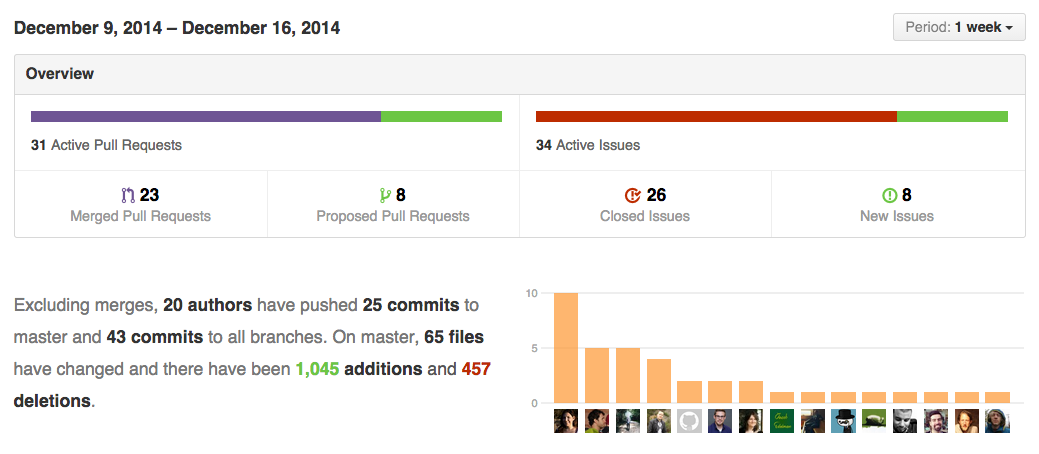 Yesterday, we released 0.5.7 with some important bug fixes and nice UI improvements. We're successfully managing to release much more often. 0.5.8 is planned for early next week.
One question raise during the meeting, which I've seen elsewhere is if we're going to focus on shipping an auto or easy update feature soon now that we're releasing so frequently. Although it is on our roadmap, I don't expect it to land for a while due to the level of complexity. In the short term it's more likely that we will make better external tools available rather than shipping something in Ghost itself. However, as always anyone with ideas for how to do this are welcome to get the conversation going in #1260.
Lead contributors
We've added a new section to the Ghost.org contributors page to advertise for lead contributors to help us get two major projects off the ground: Search and i18n. We feel strongly that Ghost would benefit from having people with particular experience at the helm of these two major features. If you or someone you know are able to help, we'd love to hear from you.
Progress on features
The last week or so has seen a lot of progress around the tag management UI, with PRs for the API updates, delete flow and URL preview, which leaves adding the post count, testing and cleanup. As the UI can be accessed by setting a config flag, we've already seen a couple of positive comments from users around this feature.
As well as the new Tag Management UI, there are 3 other big UI-based features in the pipeline: Code Injection, Permalinks and Navigation. Code Injection is currently behind a config flag and requires a few improvements before we ship, and the other two are ready to take focus once Tag Management is done.
As always, the progress we make on one issue also moves us forwards on others. The API improvements being made for tag management also make it possible for us to improve sitemaps, and bring us closer from being able to make a usable query helper for theme developers to use to make things like tag clouds.
Full details:
The full logs of the meeting are available in our IRC logs, which are now looked after by the lovely folks at botbot.me.
What is this?
We hold a public development meeting pretty much every Tuesday at 5:30pm London time in the #ghost channel on freenode. In this meeting we discuss progress, important issues, and what is and isn't on the Roadmap. It's a chance for everyone to get involved and have their say about where Ghost goes next.
Hope to see you at next week's meeting: Tuesday 23rd December, 5:30pm London time.
Get notified when we ship new features.