Public Dev Meeting 12th January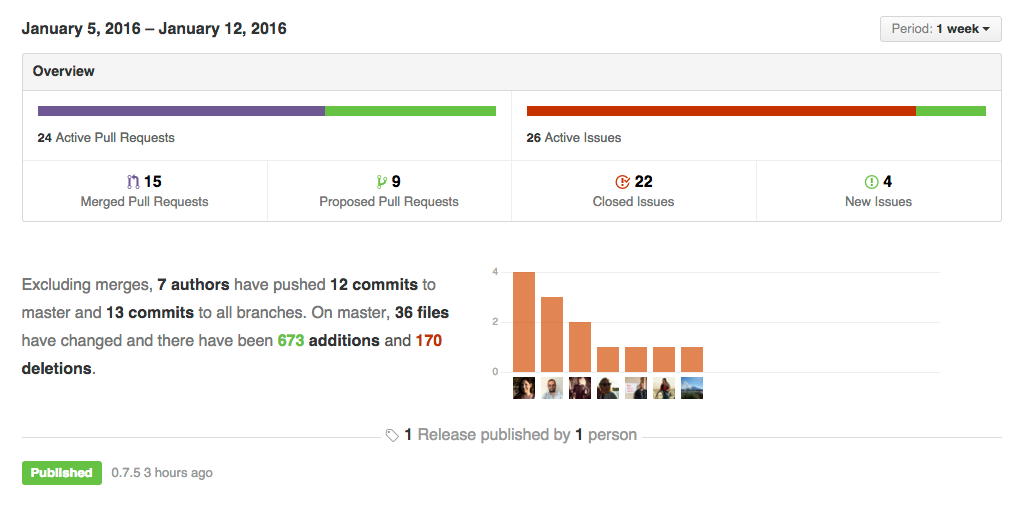 This week is sprint change over week, so the meeting took place in hangout form and you can watch it back on youtube.
Meeting Summary
This is the first proper sprint of 2016! In the meeting I talked through the 3 projects we're going to be working on for the next 2 weeks. They are:
New editor demo
Specs for post scheduling
Hashtag feature
You can see more details of the progress we're hoping to make in our sprint epic on GitHub.
I also talked through the current state of the Ghost roadmap. The items in the 'in progress' column are all progressing through states from design, spec and development at the moment and with the exception of hashtags, they're all long term projects.
The editor demo that is being worked on will be the catalyst for other projects we'll be doing this year around the editor and image tooling. As the demo progresses we'll be posting more details of the plans around the editor. Once those plans are clear, the roadmap will likely get quite a thorough overhaul.
There's much to do, hope to see you next week!
Full details
If you'd like more details of what happened during the meeting, you can on youtube.
What is this?
We hold a public development meeting pretty much every Tuesday at 5:30pm UK time in the #dev channel on Ghost's slack. In this meeting we discuss progress, important issues, and what is and isn't on the Roadmap. It's a chance for everyone to get involved and have their say about where Ghost goes next.
Get notified when we ship new features.