Public Dev Meeting 10th March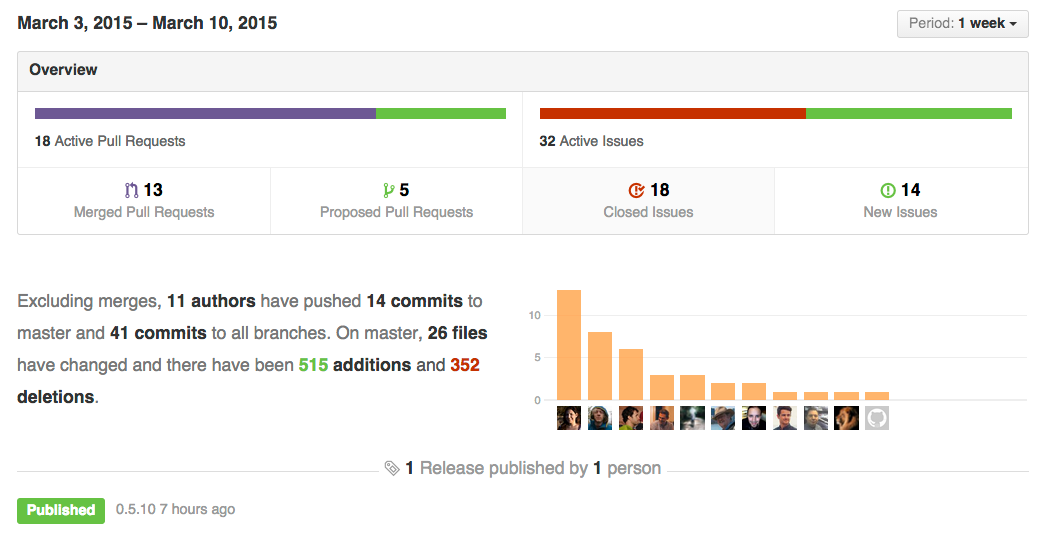 Just 10 days after 0.5.9 we've shipped 0.5.10 with several important bug fixes. A couple of small issues in 0.5.9 were having a big impact on our users, so we felt it was important to get those fixes out quickly.
0.5.10 also brings with it Node v0.12 support and a new user help menu. As well as providing easier access to our documentation, the new menu features our all new wishlist, where users can suggest and vote on new features. We'll be using this to drive the development roadmap from now on.
A big announcement this week is that our core team is getting a brand new member. David Balderston is joining the team as our Community Lead. David has been part of the Ghost community since day one, putting enormous time and effort into writing documentation and helping pretty much everyone get going with Ghost. He also literally wrote the book on Ghost. We're really pleased that he has agreed to make his role an official one.
Moving forward, we're planning to merge some major PRs including the ember cli switchover and the editor without CodeMirror this week. There will then be a couple of weeks of testing and ironing out issues before we ship this, most likely as Ghost 0.6 somewhere around the end of March/beginning of April.
Full details:
The full logs of the meeting in our IRC logs, which are looked after by the lovely folks at botbot.me.
What is this?
We hold a public development meeting pretty much every Tuesday at 5:30pm London time in the #ghost channel on freenode. In this meeting we discuss progress, important issues, and what is and isn't on the Roadmap. It's a chance for everyone to get involved and have their say about where Ghost goes next.
Hope to see you at next week's meeting: Tuesday 17th March, 5:30pm London time.
Get notified when we ship new features.