Post Previews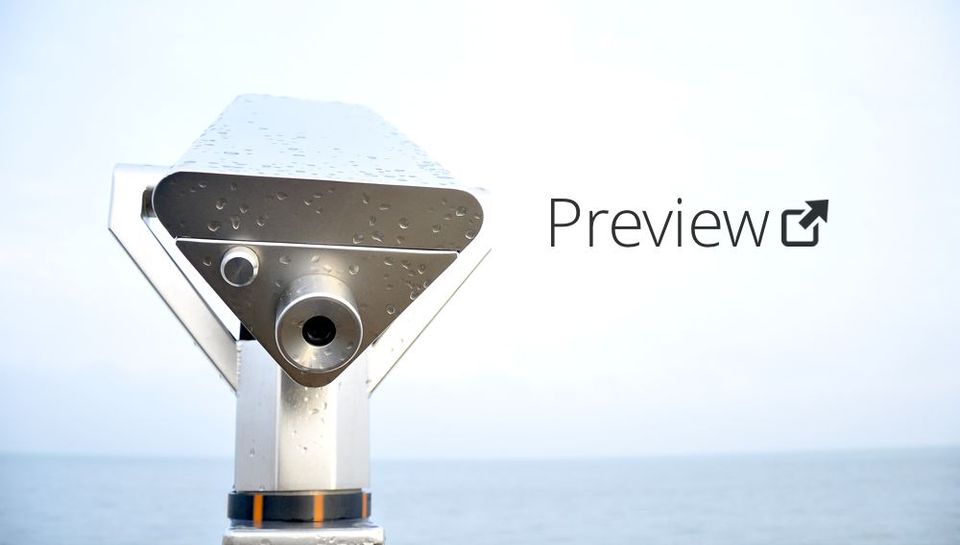 Having a Markdown preview in the editor is great, but what about when you want to see how your post is going to look in the context of your theme?
Now, you can open the post settings menu and hit the post preview link to see exactly what your post is going to look like before you publish it. If you need some proof-reading or feedback before going live, you can also send the link to other people and see what they think.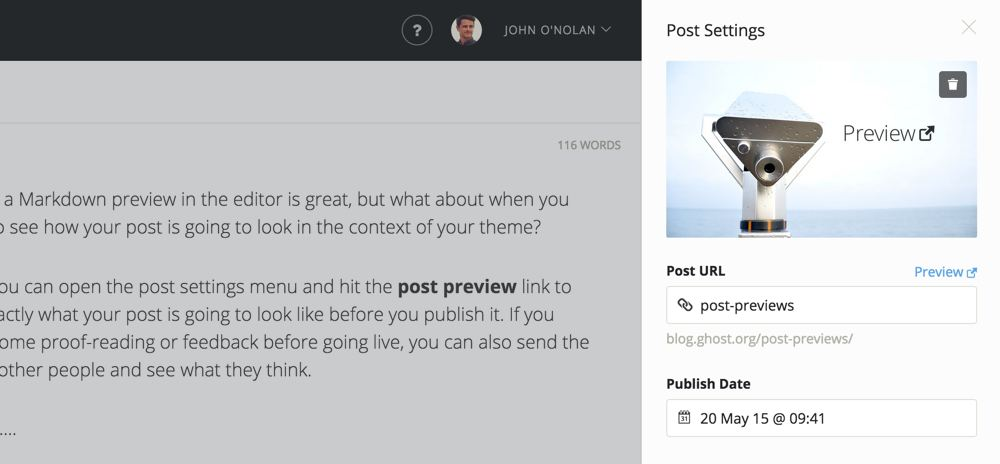 Snazzy.
Ghost(Pro) users already have access to this feature right now, there's nothing you need to do! Users running Ghost on their own servers can grab this feature by upgrading to Ghost 0.6.3.
Get notified when we ship new features.