Post history
A fast new way to view every previous version of your post content, and restore past edits made by anyone.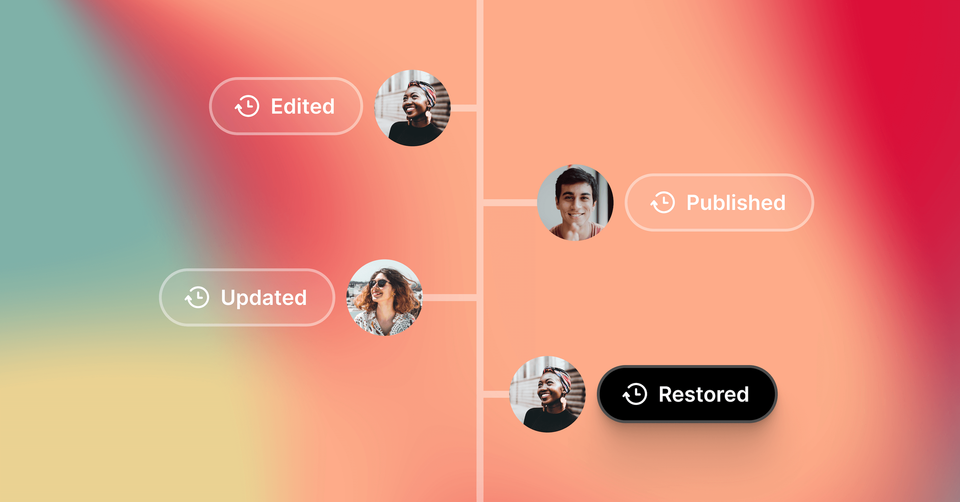 Ghost stores multiple versions of your posts as you edit them, in the background, so if you make a mistake or lose some work — you have a handy backup.
Previously, though, recovering post versions was a bit of a manual process. Now, we've introduced a simple new UI so you can browse through your post's edit history and see who edited what, when, and restore any version with a single click.
If we were funny this would be a good spot for a gag about time travel, but we're not funny so here's a video of the new post history feature instead:
---
Ghost(Pro) users can log in and start enjoying all of this right away! If you're a developer, self-hosting Ghost, you'll need to update to the latest version to get access to everything that's new.
Get notified when we ship new features.