No Public Meeting 28th October
Unfortunately, I'm not able to do the public meeting this week. Apologies for the very late notice - the clock change in Europe over the weekend means the meeting will now clash with my flight home, which I wasn't aware of last week.
Instead, here's a little update / progress report for the week: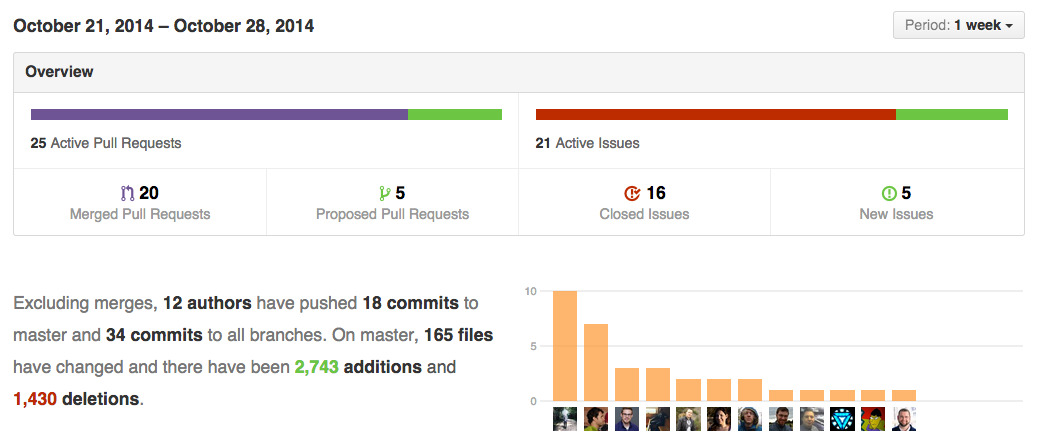 This week has been a productive one: we've seen some great pull requests with nice bug fixes and contributions towards new features get merged. Our new current backlog is currently sitting at 8 open, 3 closed issues, with 3 work in progress pull requests meaning we're making really nice progress towards having enough new features to warrant another release.
Help Wanted:
There are still two issues in the current backlog which are looking for someone to work on them. These are both API issues, one to add previous and next to the post API and the other is to finish the Tags API so that we can complete tag management. So if you're a developer with some spare time at the weekend - why not give us a hand?
Ghost as express middleware
There is currently a lot of interest in finishing up the work to make Ghost usable as express middleware. If you're interested, check out PR 4101 and join the discussion!
Next week
Next week's meeting will be on as per usual: Tuesday 4th November, 5:30pm London time.
Get notified when we ship new features.