Newsletter design settings
It's now possible to edit email newsletter design settings, including the header, footer and typography.
Email newsletters in Ghost are delivered with a beautiful HTML template which is optimised for popular email clients — now with extra design settings.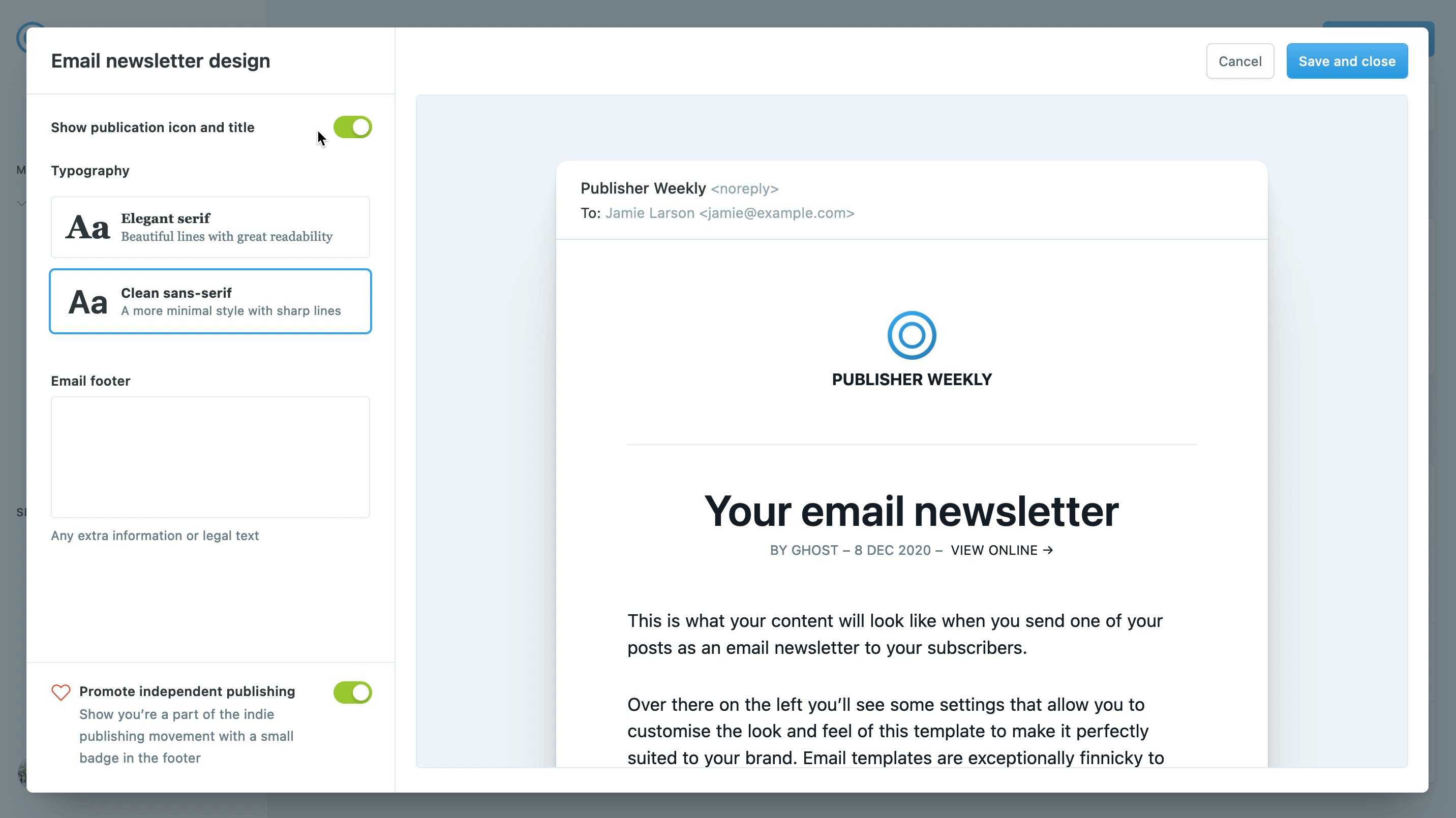 Now you can:
Remove your site title and icon from the header
Choose a typographic style for your newsletters
Include content in the footer, like legal info or an address — highlight text to add formatting or links.
Get notified when we ship new features.