Newsletter click analytics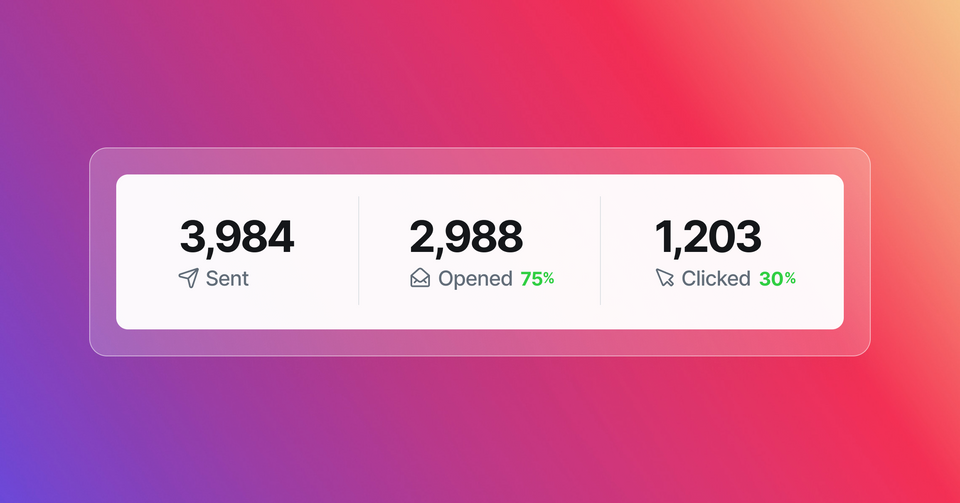 By popular demand, we just shipped email newsletter click analytics, which means every post sent as a newsletter shows both opens and clicks, directly on your post list.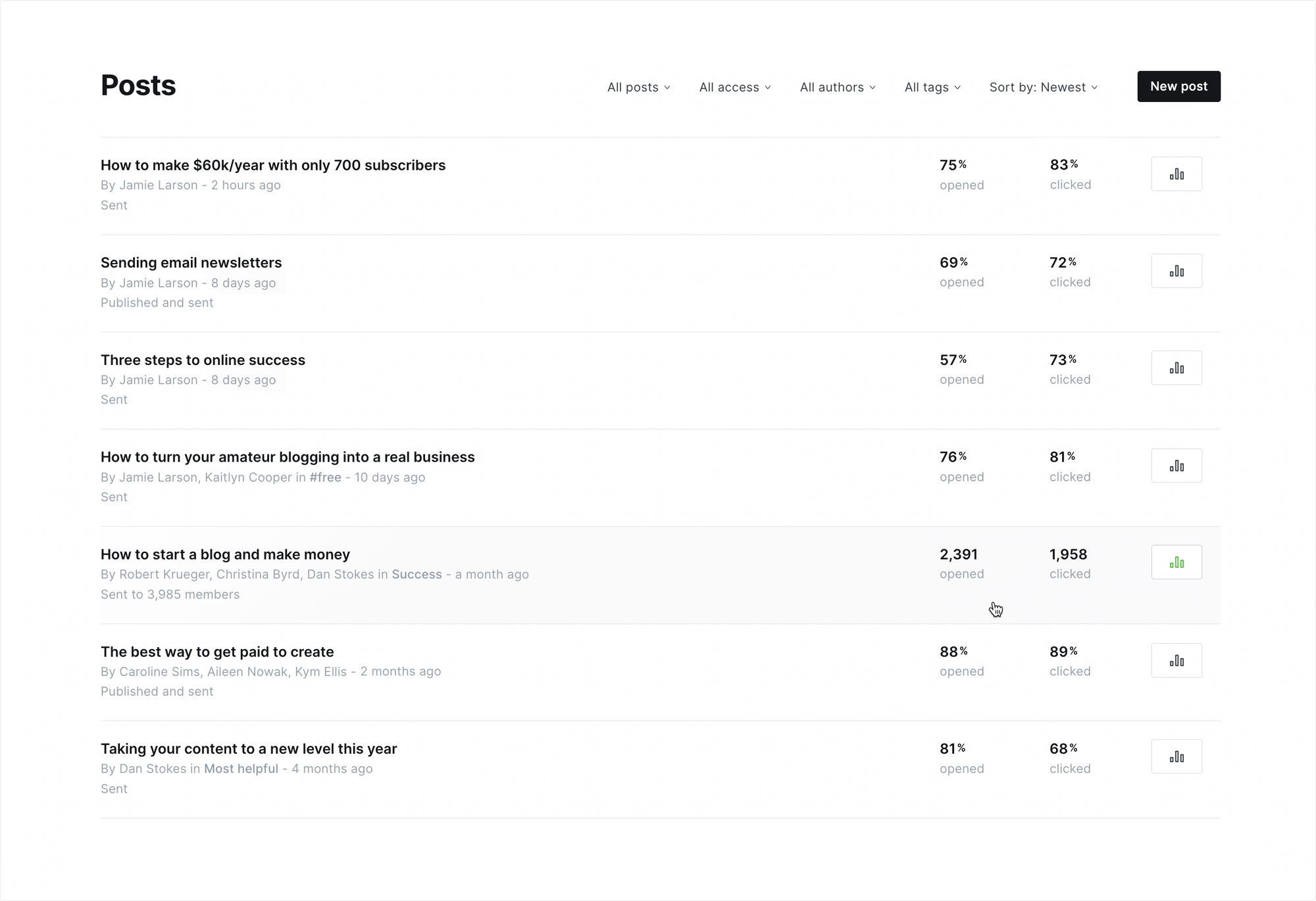 You can also dig deeper into which links are being clicked, and how many times, by viewing the post analytics page for each newsletter. This shows the total number of unique members that clicked on any link, plus a full breakdown of how many members clicked each individual link in your newsletter ✨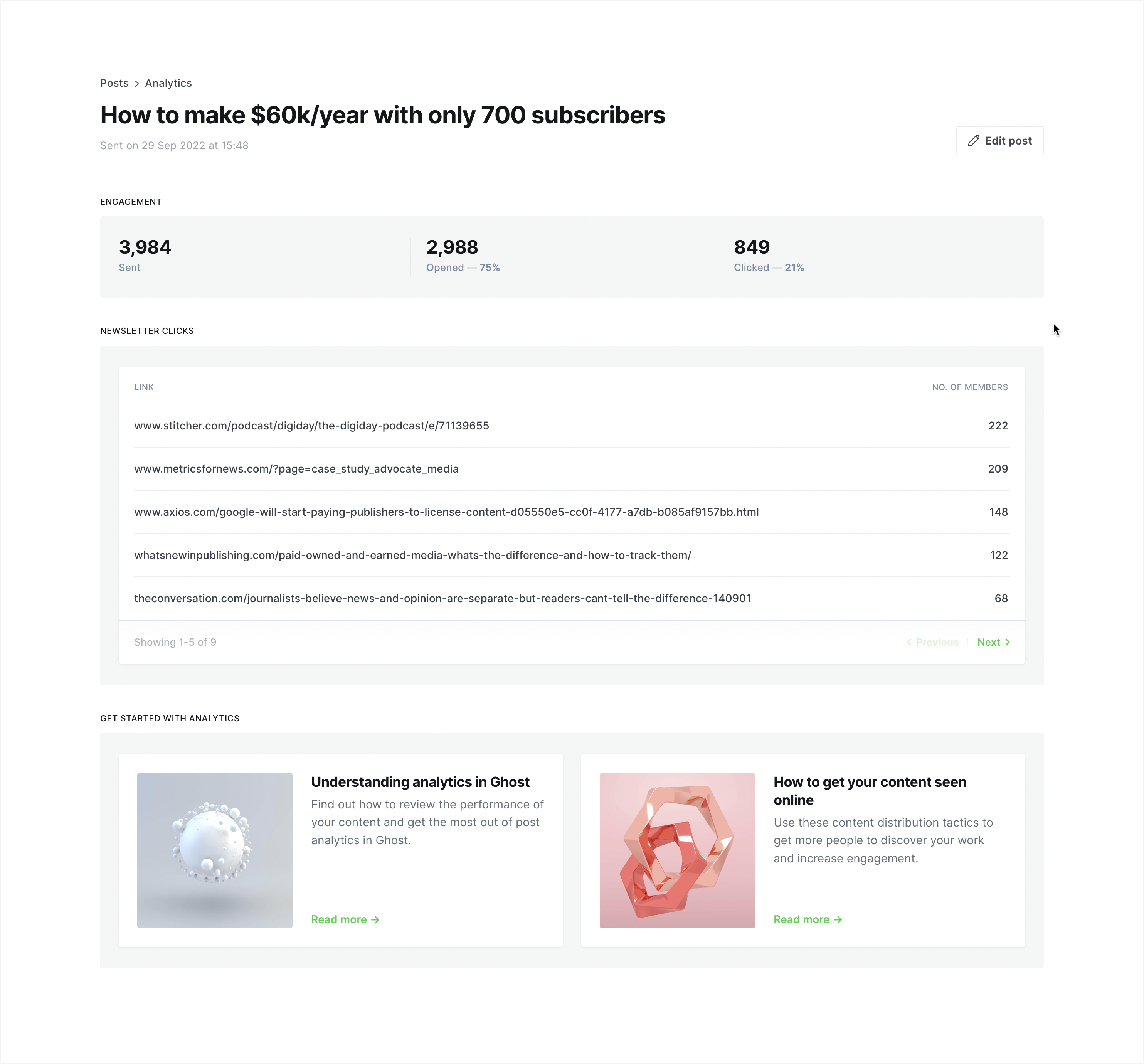 Want to drill down even further? No problem. Click any metric in the engagement section to get a full breakdown of exactly which members opened or clicked your newsletter.
Email click analytics is enabled by default, and can be optionally disabled in the settings in Ghost Admin. Read more about newsletter click analytics in Ghost.
---
Ghost(Pro) users can log in and start enjoying email click analytics right away! If you're a developer, self-hosting Ghost, you'll need to update to the latest version to access everything that's new.
Get notified when we ship new features.