A New Face for The Official Ghost Blog
Today we're very pleased to announce an all new look and feel, right here, for the official Ghost blog.
Up until now, our official blog had been running a completely standard implementation of the default Casper theme which ships with every copy of Ghost. It worked very well, to get us started, but we've always wanted to have something a little more custom that's a part of the rest of Ghost.org and properly integrates our branding.
So, that is what you are now looking at!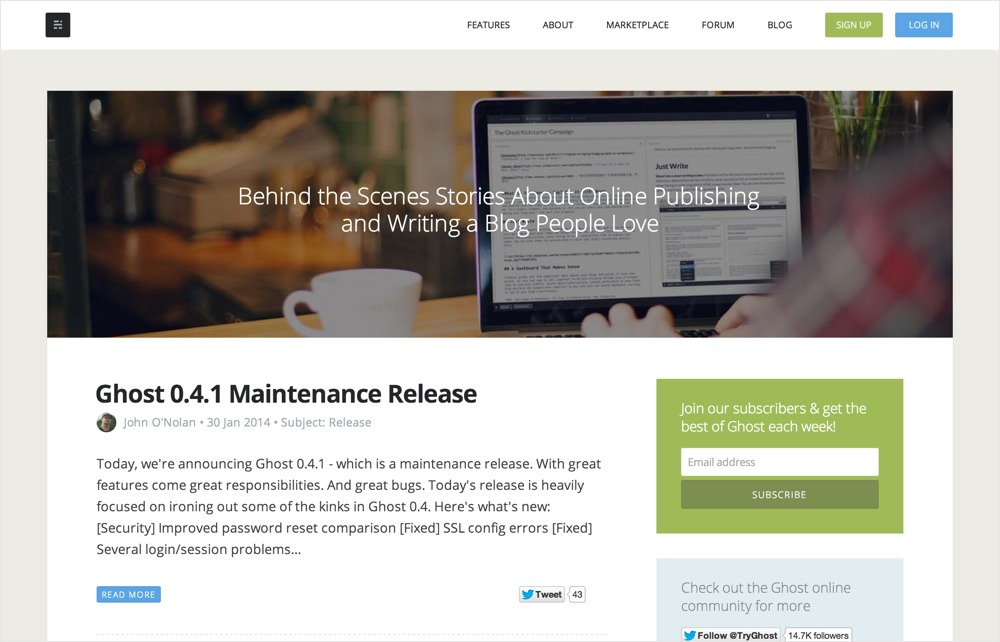 Along with the new design, we've also added a few bits of new functionality and plans for regularly published content. You can now subscribe to this blog via (weekly) emails, as well as RSS.
We'll be aiming to put together and publish regular content about what goes into building Ghost behind the scenes, who's using Ghost, and how blogging (and online publishing) as an industry continues evolve and shape the world of new media.
What else? You tell us! We've  switched on comments for the first time. This is a project with a large community with a passionate voice; so we want to hear your feedback.
What kind of content would you enjoy reading here?
Get notified when we ship new features.