Extend your publication with Zapier
Our latest Ghost + Zapier integration updates give you even more opportunities to automate tasks and connect new apps to your Ghost site and email newsletter.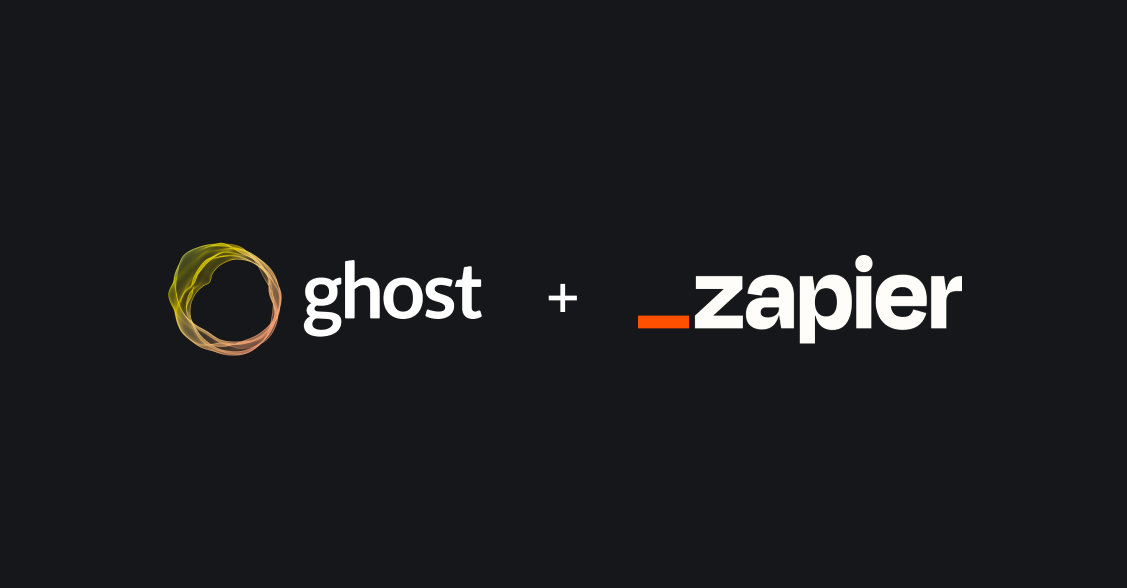 Today we're releasing a major update to our Zapier app, making it more powerful and useful than ever before. We've added new actions for finding and updating both members and staff users, as well as new triggers when members are updated or deleted, and when posts are scheduled.
These new features make it possible to sync and update member attributes, enabling thousands of new potential automations.
Here are a few examples to give you some inspiration to get started:
Protect your email delivery performance
Verify all new members using an integration with ZeroBounce. If verification fails, you can use the Update Member action to unsubscribe that member from email and protect your site's email delivery rates.
Integrate with external payment gateways
The new Find a Member in Ghost action step allows you to find a specific member based on a trigger event, and then apply an action to only that member.
An example of this in action would be an integration with external payment gateways such as PayPal. Now you're able to add new Members in Ghost when someone subscribes via your PayPal buttons, and also update that member if they cancel their subscription in PayPal.
Update email subscription status
The Update Member action allows you to update member attributes in Ghost when someone unsubscribes from email in another tool, or vice versa. This means you can use Ghost to run your (free or paid) email newsletter and use email automation tools to send dedicated marketing emails, or automated sequences.
Create a custom sign up experience
Updates to our Create Member action allow you to implement a custom forms and collect extra information about members during sign up and store it inside Ghost as a note.
Automate audience segmentation with labels
We've also added new data attributes in this release, which means you can identify when a member's information has changed using the Zapier filter step.
For example, if you wanted to apply a label of unsubscribed when a member opts out of your email newsletter, apply a filter step for the current subscribed status and the previous subscribed status. Any members who match the filter will move to the next action step, and have a label applied.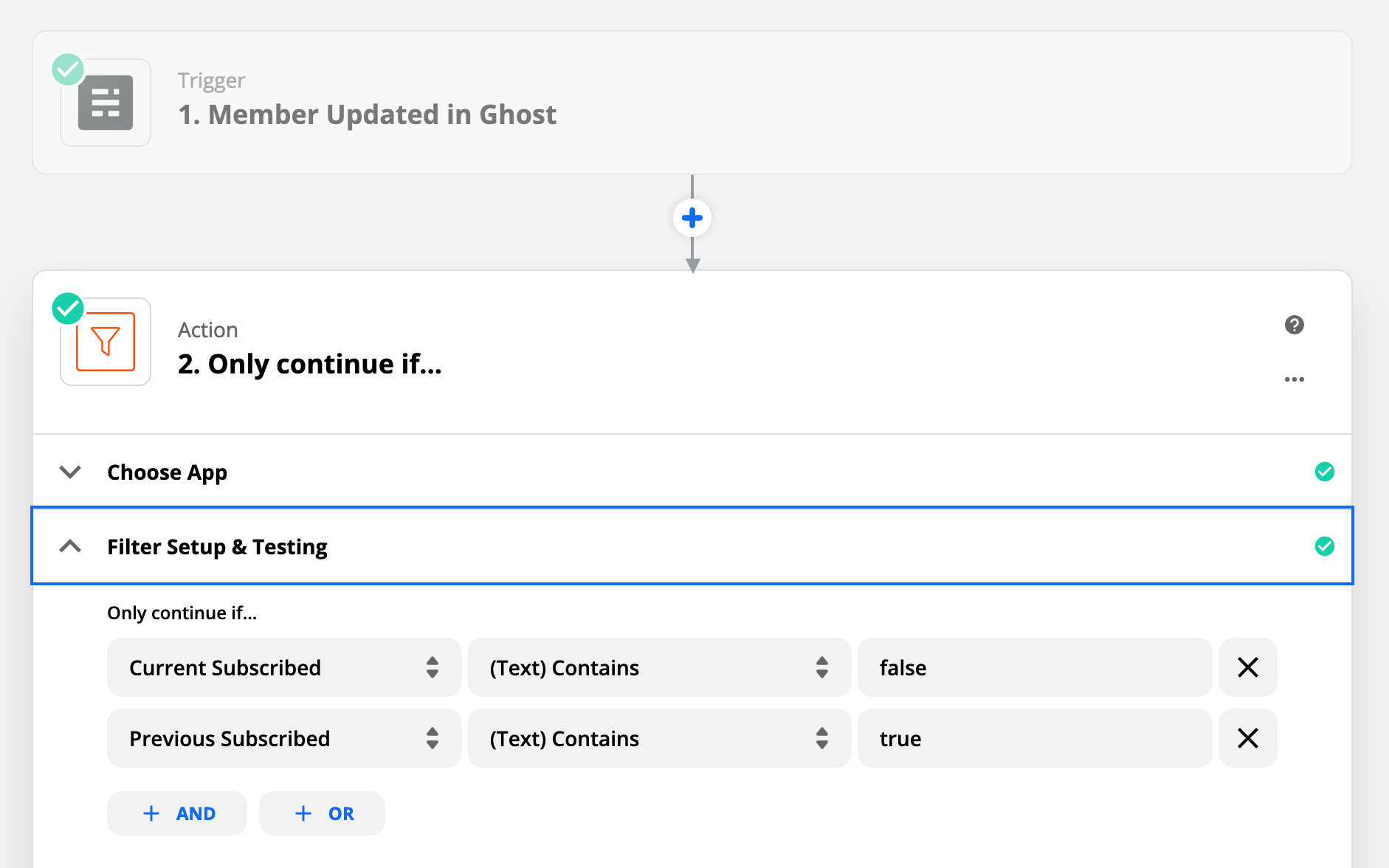 Getting started
Set up your own Ghost automations and integrations using one of the new templates in this post, or create your own zaps with more than 1,000+ tools inside Zapier!
Get notified when we ship new features.