Minimalist newsletter settings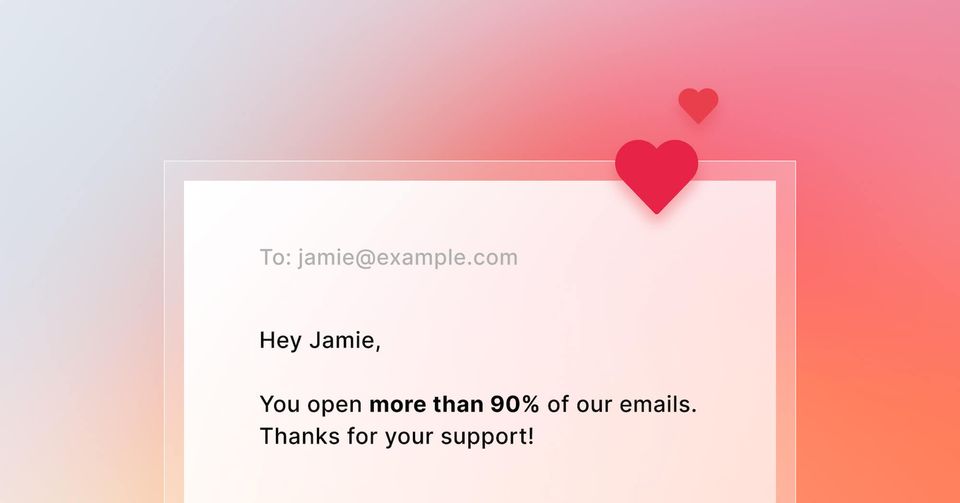 By popular demand, we made it possible to remove the post title and author info from email newsletters in Ghost, giving you more control over the types of emails you can deliver to your audience.  
Now you can send different kinds of emails that look the part, such as:
Simple emails
Need an email to look more like a personal letter? No problem! Send quick notes, informal emails, or survey invites.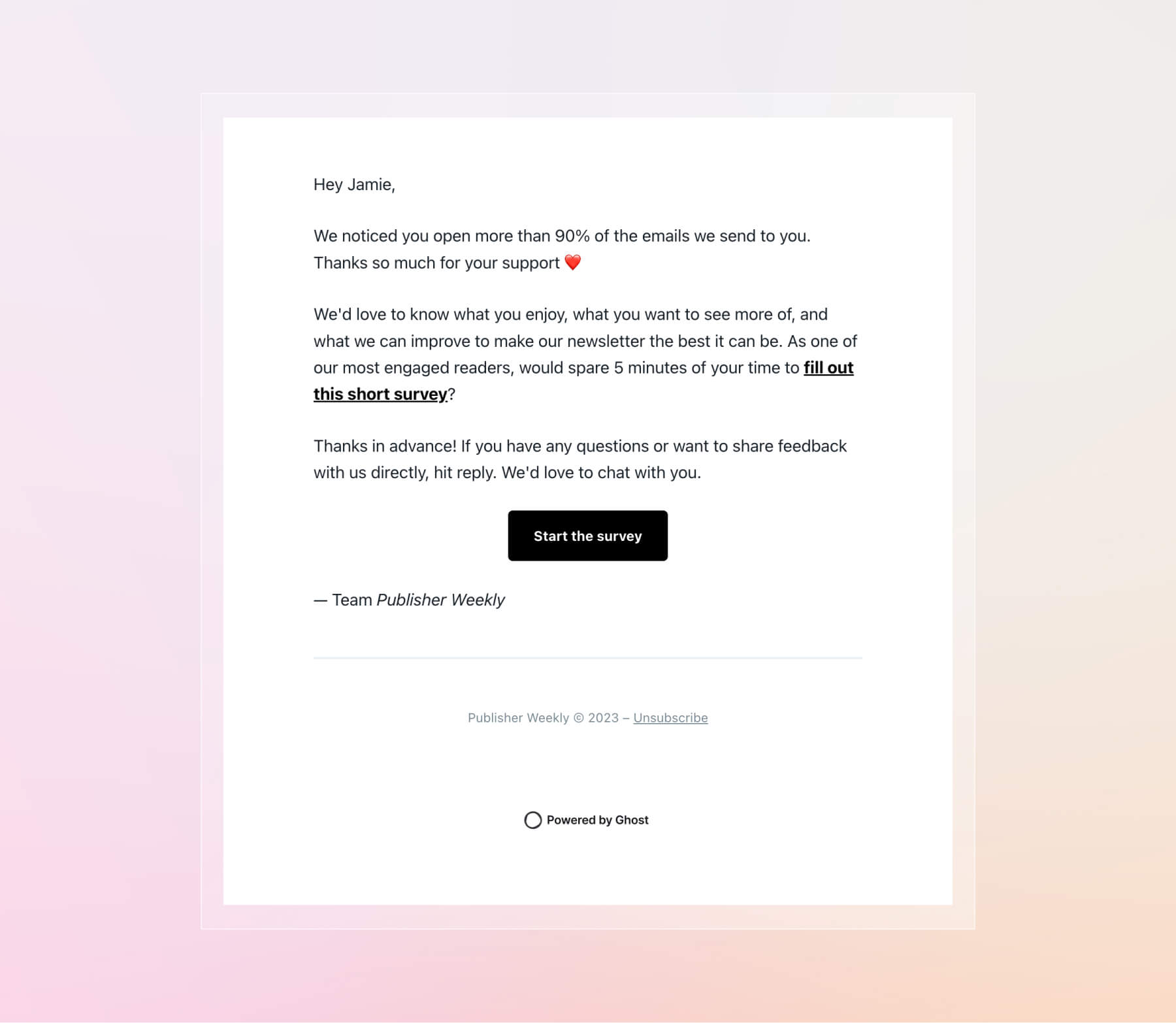 Announcements or marketing emails
Promote your paid subscriptions and special offers, or send any kind of announcement. (Pro tip: Header cards are great for this).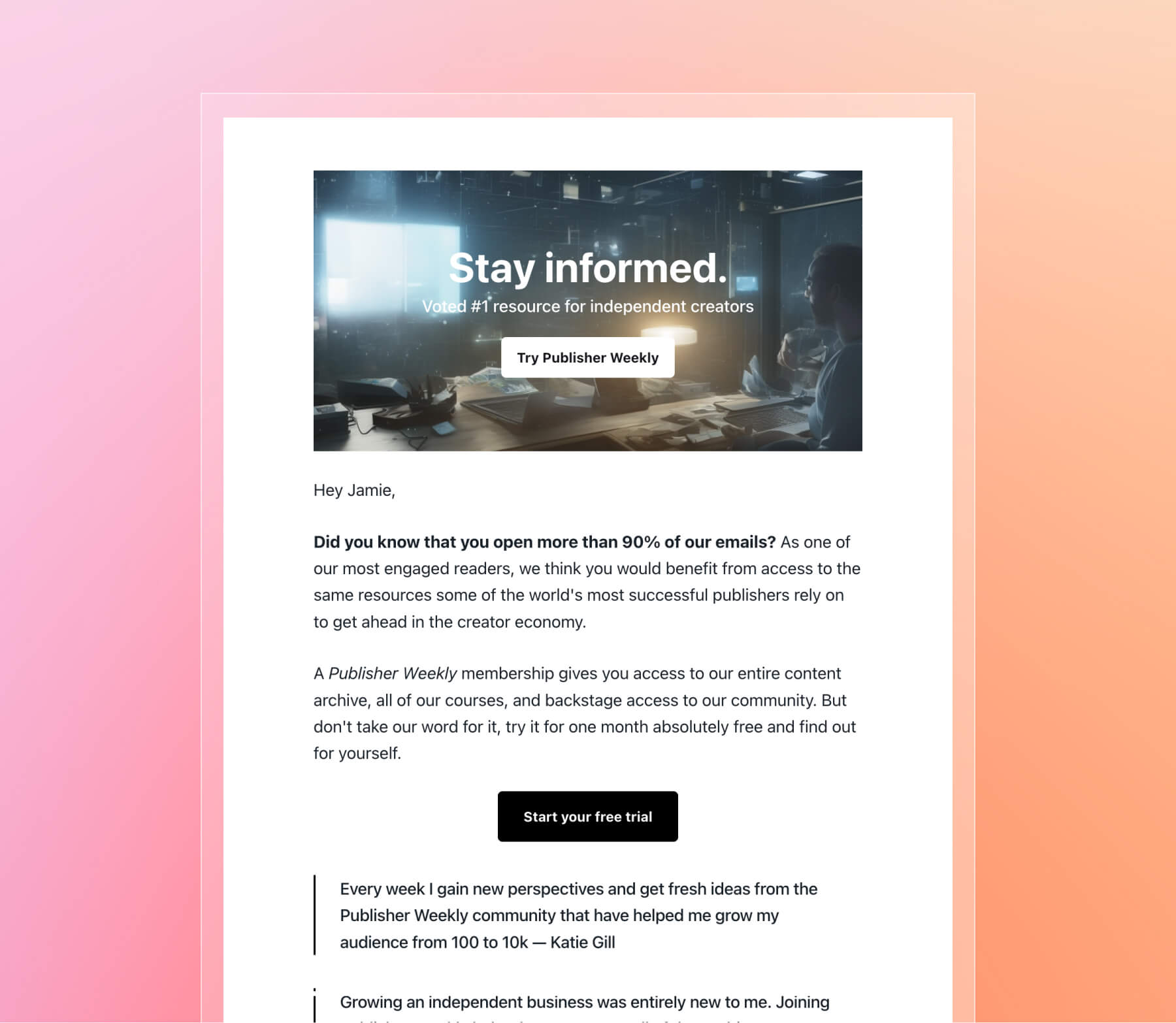 Roundup emails
Share a roundup of your latest posts or curated articles from around the web.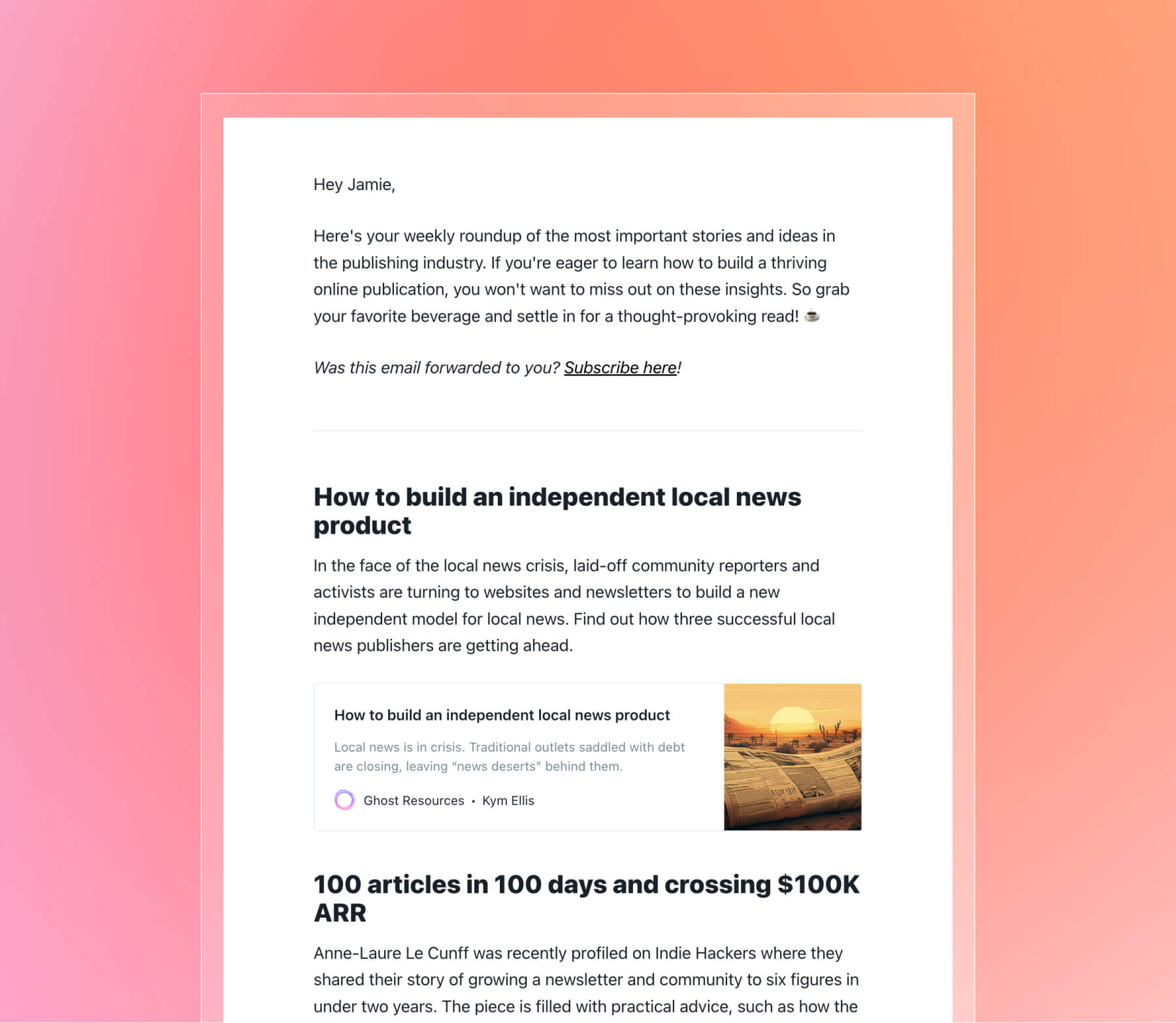 All you need to do is toggle the post title off in the email design settings, and then start creating your emails!
---
Ghost(Pro) users can log in and start enjoying all of this right away! If you're a developer, self-hosting Ghost, you'll need to update to the latest version to get access to everything that's new.
Get notified when we ship new features.