Segment subscribers with member labels
You can now segment your members list in Ghost using member labels which can be applied from the member dashboard.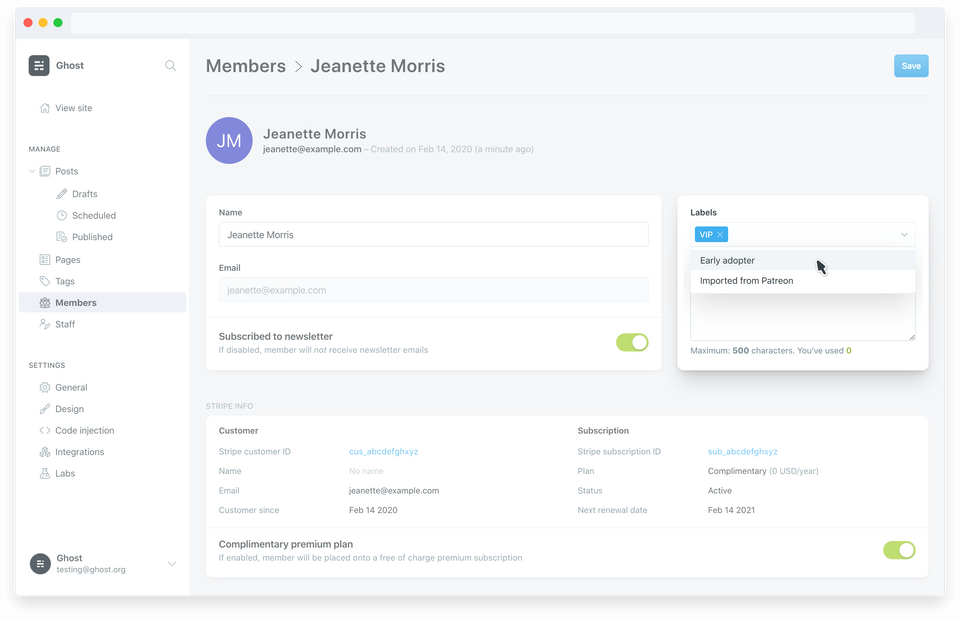 This gives you even more options to manage your members effectively. You can use member labels in a number of ways:
Manually apply a label to your members directly from the member dashboard
Apply labels to imported members automatically via our Zapier integration
Apply labels automatically via the API in your themes signup form, for example, you could apply a label to members who sign up from a specific landing page.
Labels unlocks the ability to keep track of your VIP members, imported members from other platforms, or members who signed up from a specific marketing promotion, and much more!
Ghost(Pro) users already have access to member labels. Self-hosted developers can use Ghost-CLI to install the latest version.
Get notified when we ship new features.