Member growth sources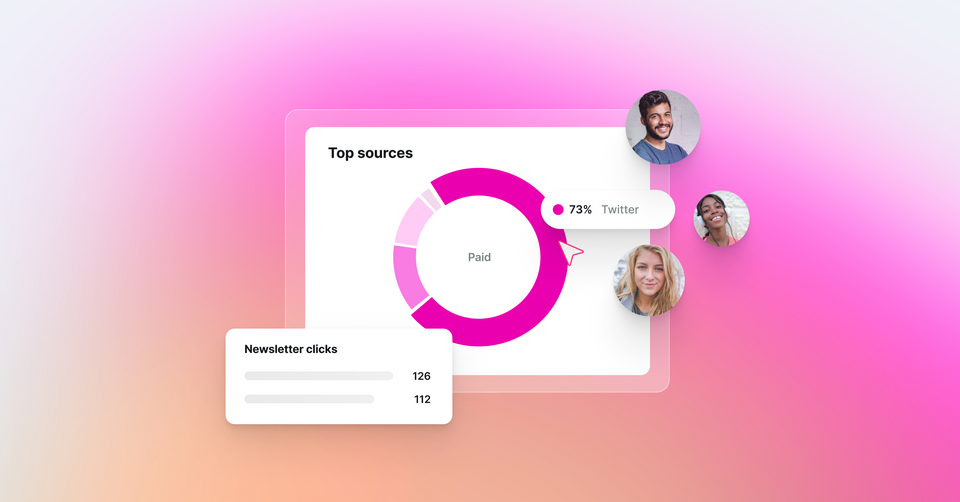 Analytics in Ghost just got a major update, giving you the tools you need to understand how your audience is growing!
The new member growth features allow you to understand the most popular referral sources where people discover your work, as well as which post or page people were reading at the time they decided to signup.
Let's take a look at the new analytics you can find in Ghost Admin, starting today.
Top sources
On the dashboard, you can now see the top sources driving audience growth from around the web. These stats are filterable by 7, 30, and 90 days, and show top sources for both free and paid signups.

This gives you an overview of how many of your member signups are being driven from social media, referrals from other websites, from your SEO efforts, or any other type of external source. Read more about how to create a custom source.
Post analytics
Over on your post analytics, you can now see the number of free signups and paid conversions generated by that specific post, along with the referral sources where those members came from — giving you a deeper understanding of how successful each piece of content is, and how people are finding your work.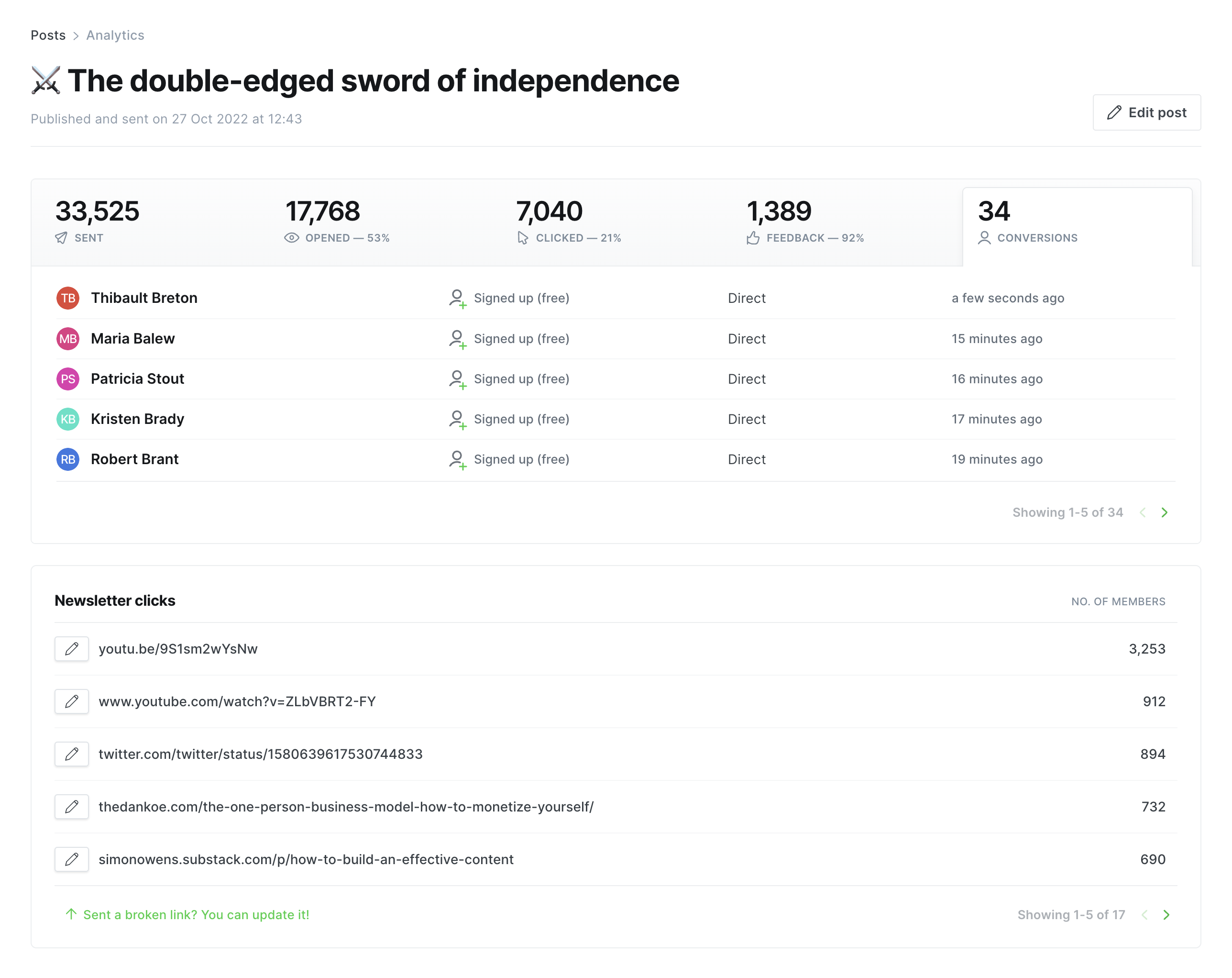 If you want to see exactly which members signed up from a specific post, you can also use a filter on the members list.

Individual member stats
For every new free member signup, and every new paid subscription, Ghost now shows you where on the web that person came from as well as what post or page they were on when they converted, right on the member profile page.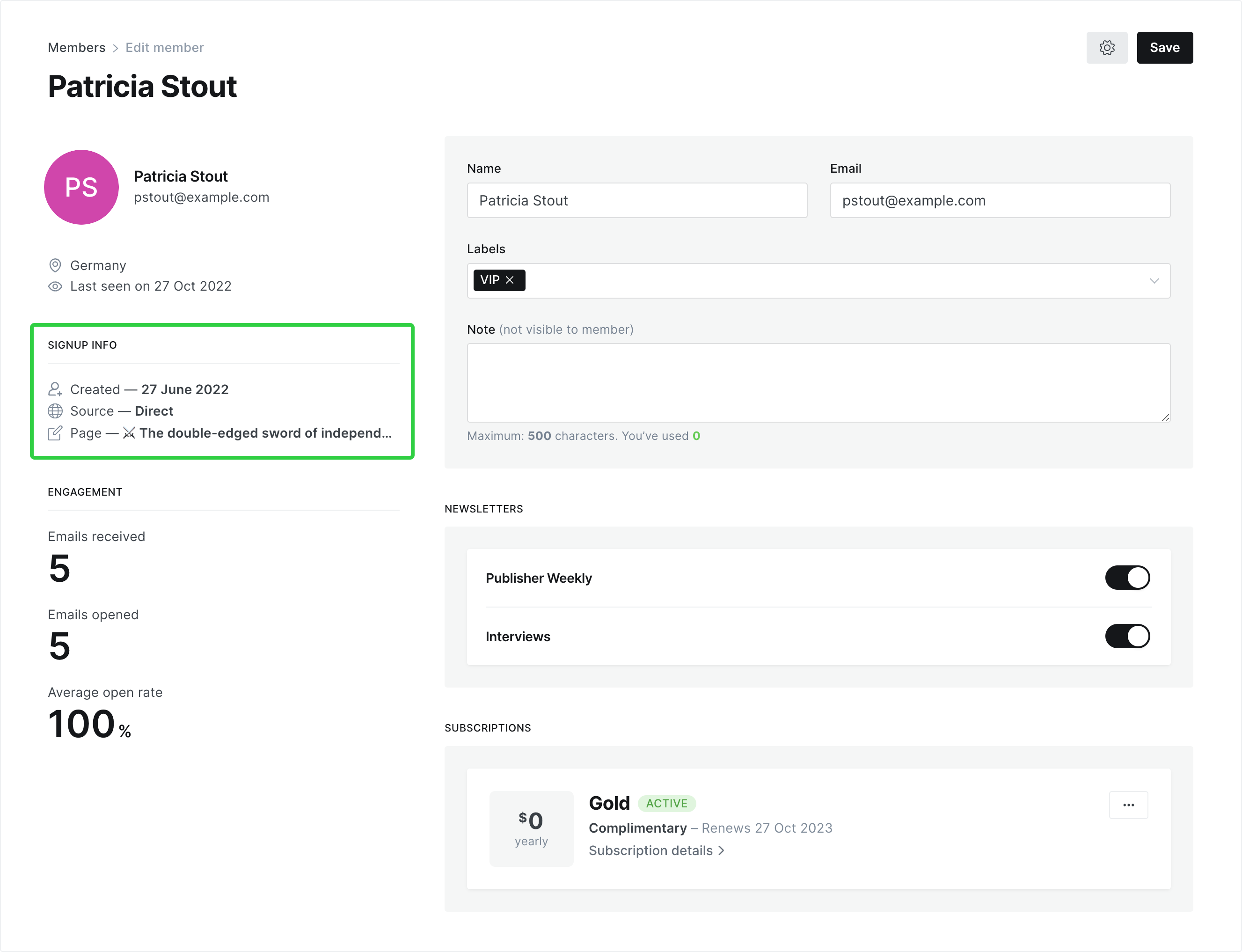 ---
A major benefit of having memberships on a content website is turning anonymous visitors into logged-in members, which in turn means you get access to reliable data about where your audience comes from, and what content converts the most people.
This provides new ways to understand your business:
Being able to see which of your marketing efforts are paying off through growth sources allows you to decide where to focus your efforts.
Knowing which content is converting the most provides valuable insights about what content to produce next.
There's no need to install any integrations, or setup goals for member signups. In Ghost, member growth sources are tracked automatically, and presented to you exactly where you need it.
---
Ghost(Pro) users can log in and start enjoying member growth sources right away! If you're a developer, self-hosting Ghost, you'll need to update to the latest version to get access to everything that's new.
Get notified when we ship new features.