Improved member accounts
It's now possible to create a more personalised account page for your members, with added support for Gravatars & updating billing information.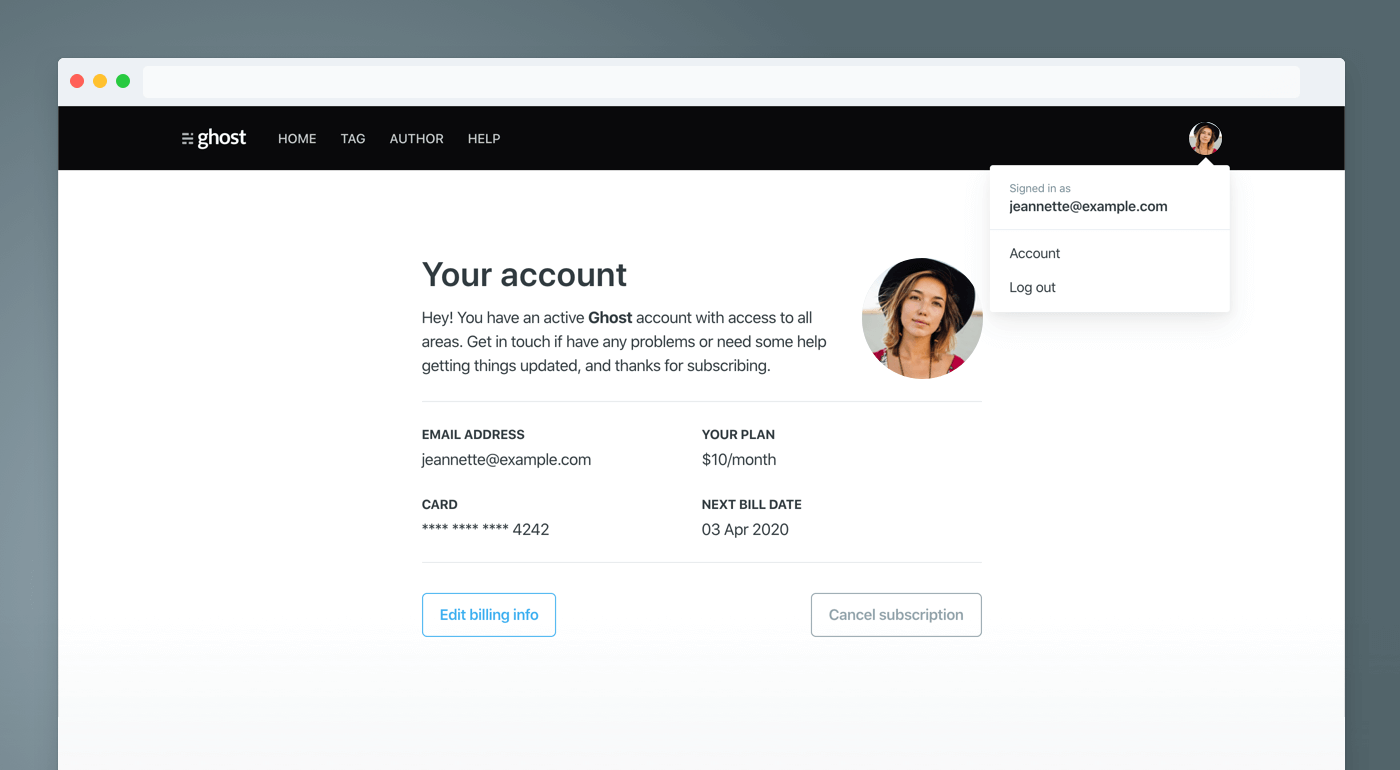 Member Gravatars
We've now added support to be able to add Gravatars into your Ghost theme, to provide a more personalised experience when people are logged in to your membership publication, or visit their account page.
Edit billing info
We also rolled out support for editing billing information directly from a member account page, to make it easier for your members to manage their subscriptions to your content.
This feature has already been added to our Members theme Lyra with an "Edit billing info" button that opens Stripe checkout. If you're using the Lyra theme, update it to access all of the latest features.
---
To find out more about implementing a personalised account page for your members within a custom theme, check out our documentation.
Get notified when we ship new features.