Now you can create a private, invite-only membership website with Ghost using the new subscription access feature, which allows you to decide who should be able to subscribe to your site.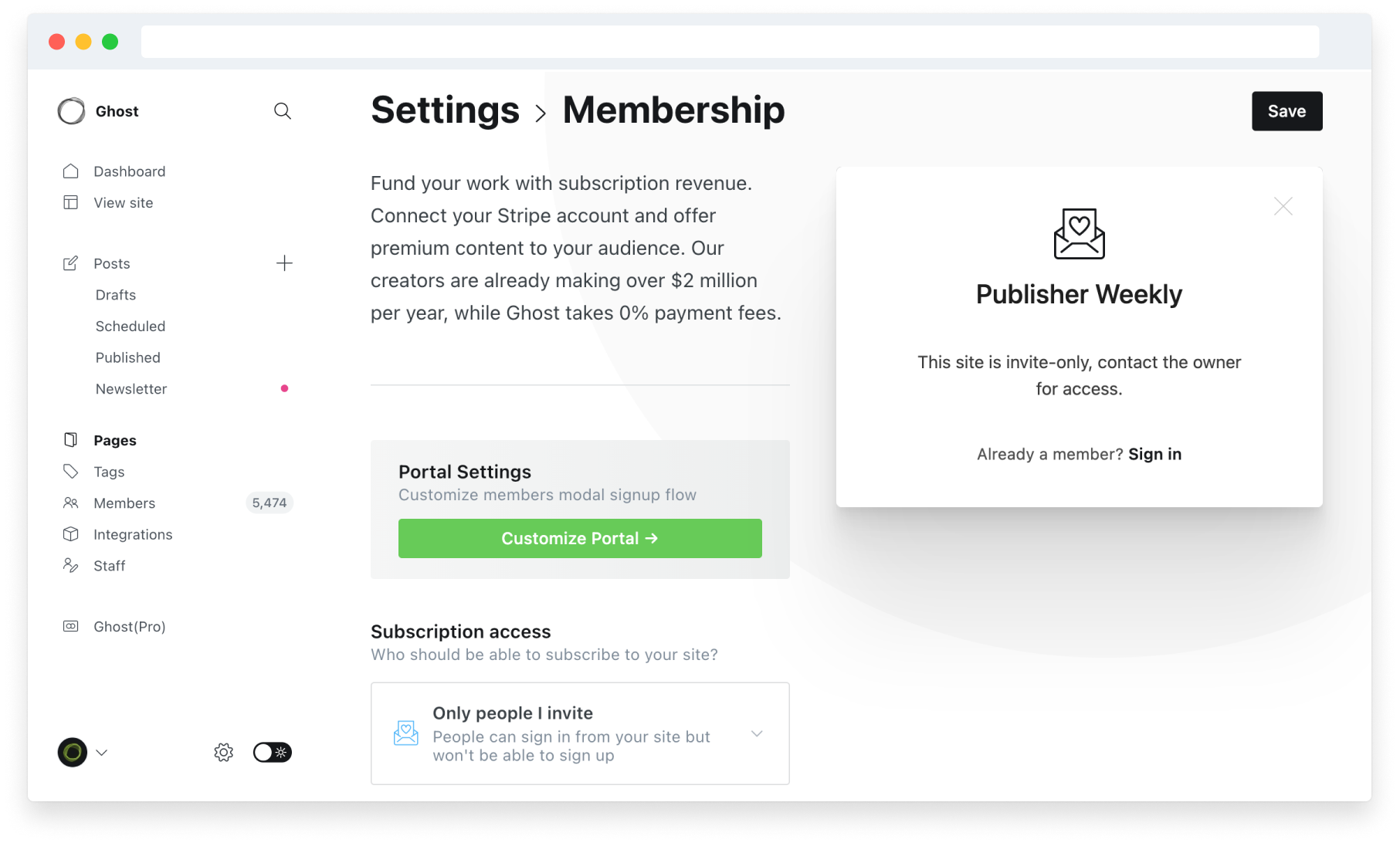 This is a great way to share member-only content privately, here's some common examples of how publishers use this feature:
Create a personal blog for a small group of people you know.
Ask visitors to fill out a form, or email you personally, to gain access to your archive of content.
Import an existing email list and give everyone immediate access to the content on your branded Ghost website.
Sync members from other platforms using Zapier — for example, to give existing supporters on Patreon access to your membership website.
Get notified when we ship new features.