The new history log in Ghost Admin allows you to see all staff user events that take place on your site in one place. Perfect for staying in the loop about when data is added, updated or changed by your team.
Starting today, you can see changes made to posts, pages, tags, integrations, tiers, offers, settings, and staff member profiles, with more coming soon!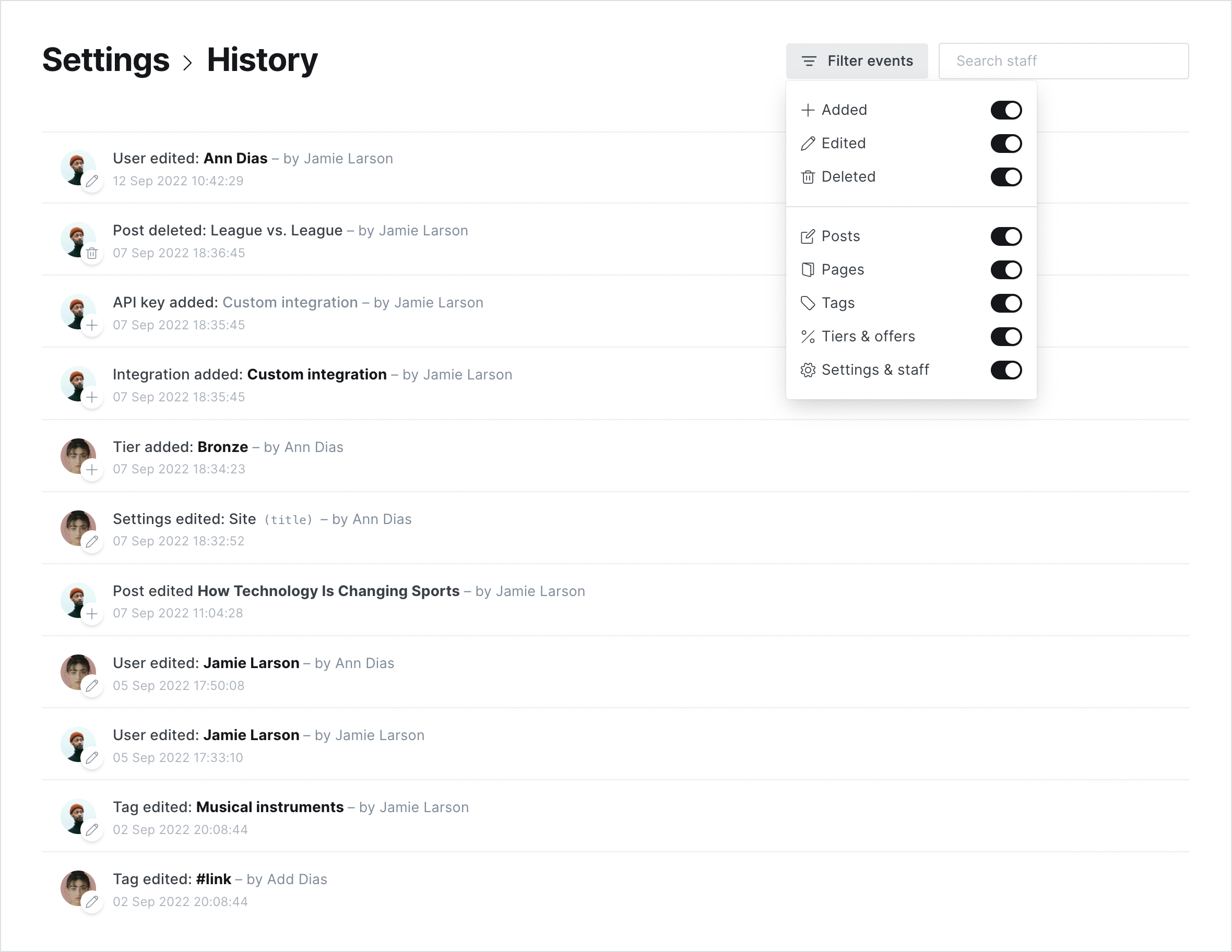 ---
Ghost(Pro) users can log in and check out their History logs right away! If you're a developer, self-hosting Ghost, you'll need to update to the latest version to get access to everything that's new.
Get notified when we ship new features.