Getting Started with Ghost: The Book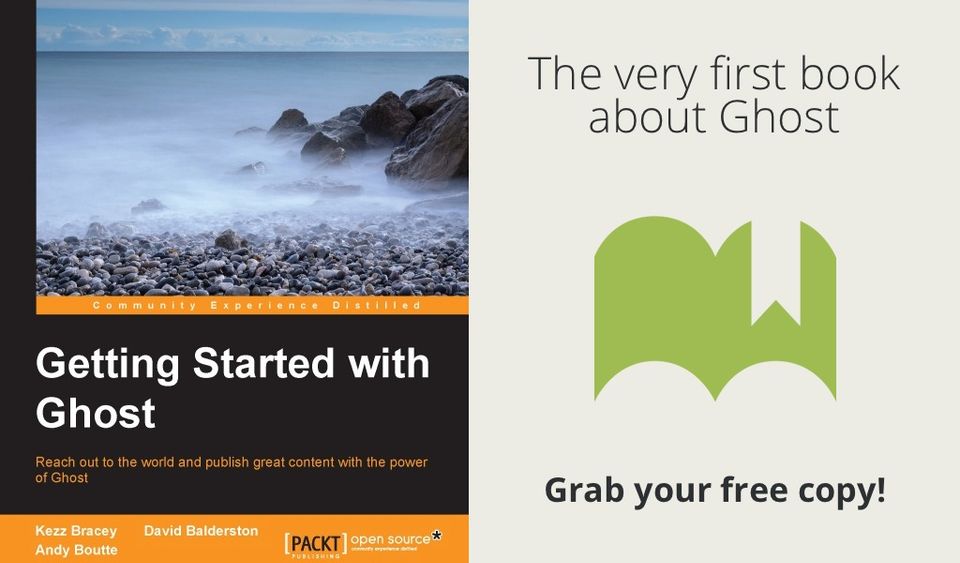 It happened at the beginning of this year, but feels like it was only yesterday that Packt Publishing reached out to let us know that they were looking to create the first book about Ghost.
Today, that book exists IRL! (and we've got copies to give away)
What's Inside
The book is a collaborative effort between 3 of Ghost's most active users and contributors since it first launched just over a year ago. Kezz Bracey, an Australian designer who has been making themes for Ghost since day 0. David Balderston, an IT professional and one half of the HowToInstallGhost tutorial team, and Andy Boutte - the other half of that team as well as one of our top QA contributors for the Ghost open source project.
Together they've put together a solid guide for any new users to Ghost, covering everything from installing and creating your first theme all the way through to deploying it on a VPS and launching an online publication.
The book launched last week and is available from a variety or retailers all over the place! Here are 4 quick options:
Get a free copy!
Thanks to the team at Packt Publishing - we've got 3 copies to give away. To win one, just leave us a comment below telling us what upcoming feature in Ghost you're most looking forward to seeing. Easy!
If you need some inspiration, here's the roadmap of things we're working on!
Get notified when we ship new features.