Free trials of premium content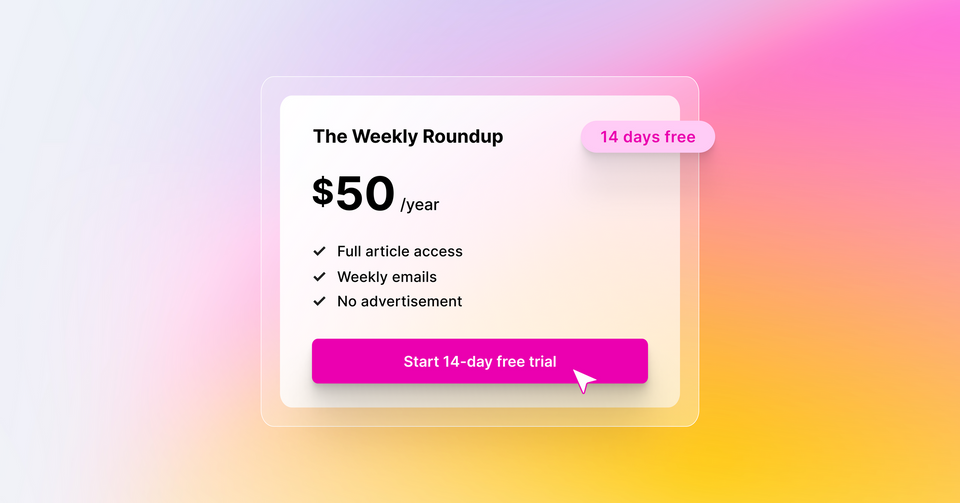 Today we're making it even easier for publishers and creators to gain new paid subscribers to their premium content, with the introduction of free trials.
We just shipped three new ways to offer free trials natively in Ghost, depending on your audience and your preferences.
Free trials for tiers
You can now add a free trial to any premium tier in Ghost, which will be enabled for all new signups, collecting a credit card on signup - and then charging once the free trial is over.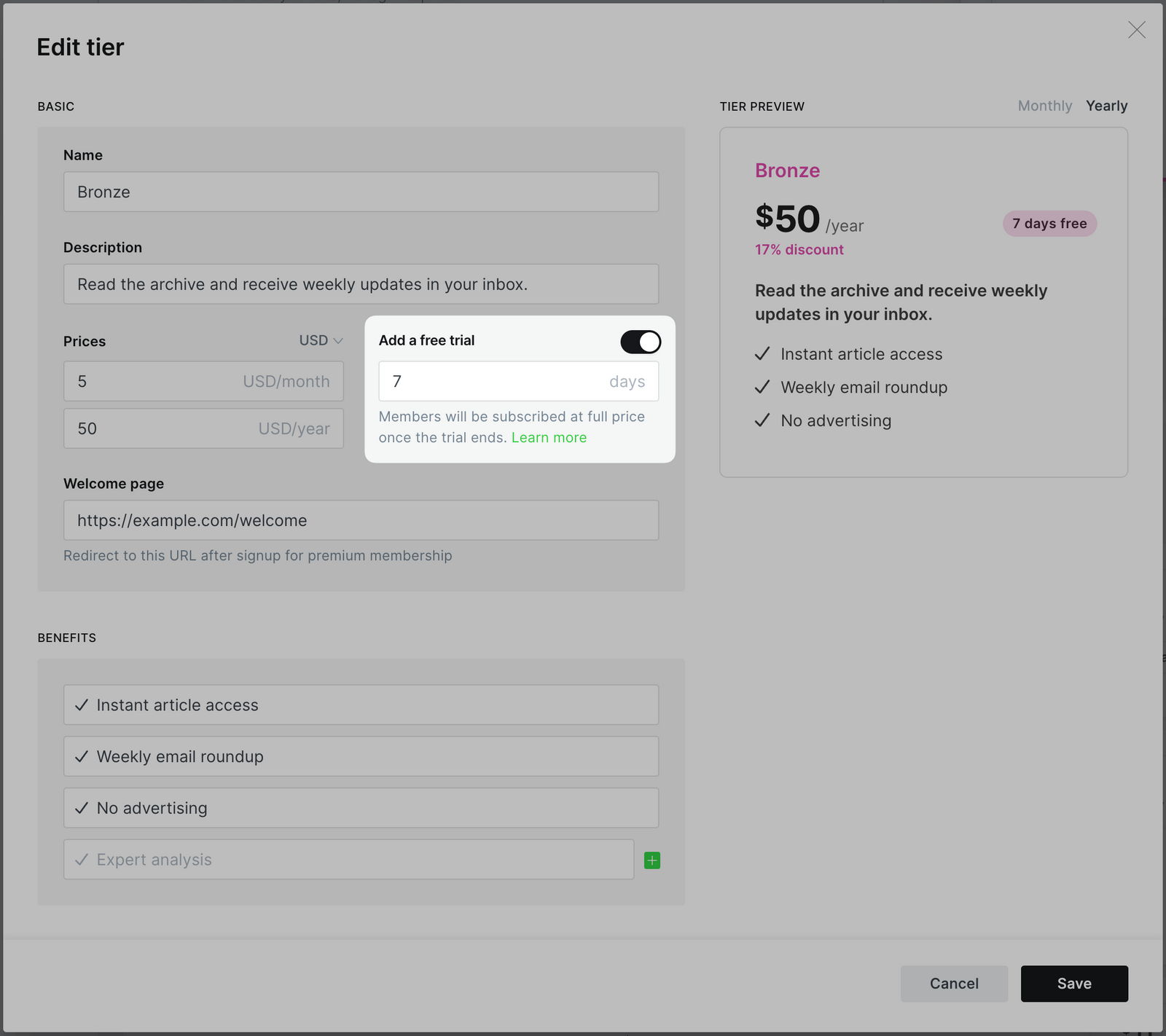 Free trials using special offers
If you don't want free trials on for all new signups, you can still create a special offer in Ghost offering a free trial to a limited set of users, or for a limited time, to encourage new signups.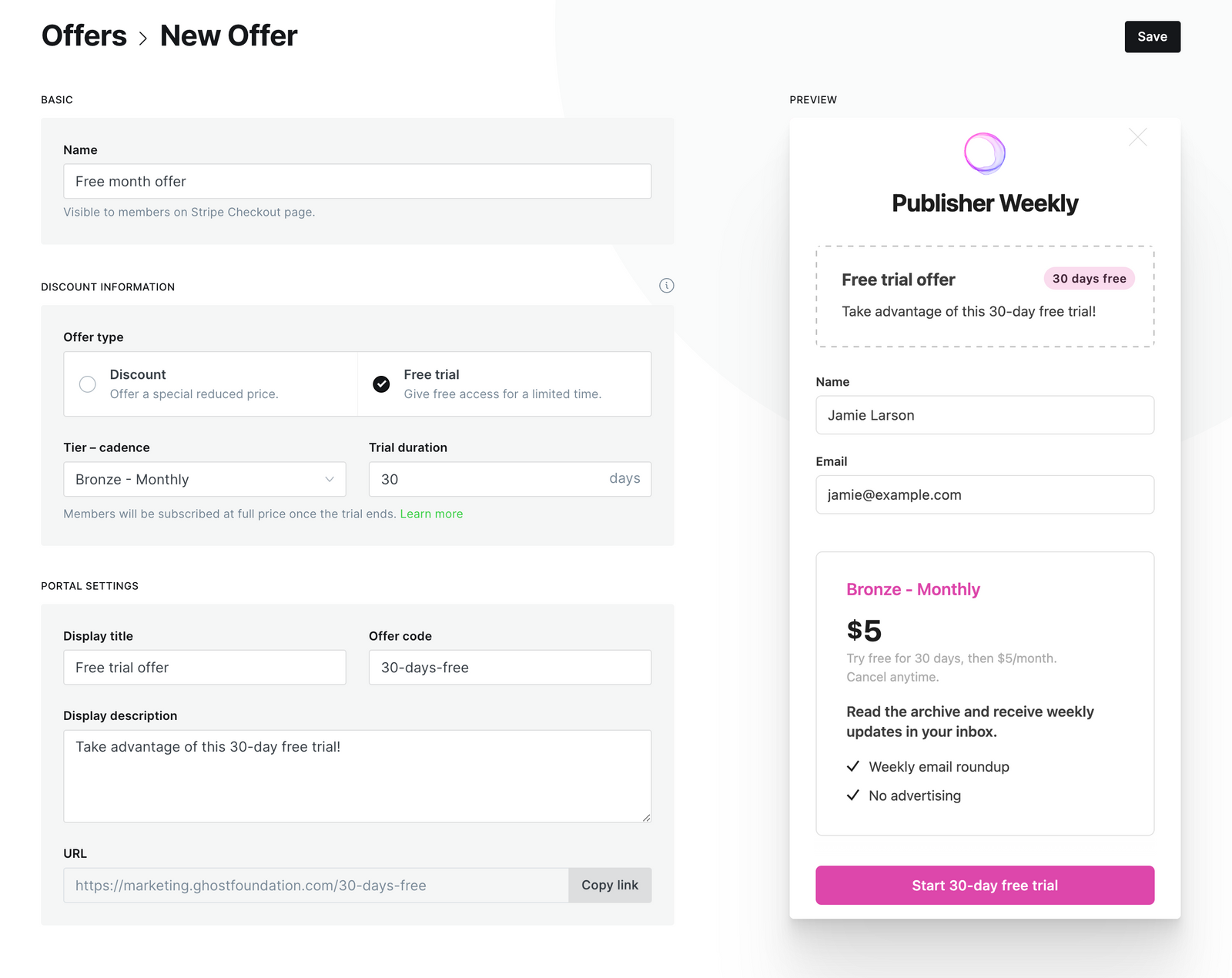 Time limits & upgrades on complimentary plans
It's always been possible to give a members complimentary access to a Ghost site. So far, though, comp status hasn't had any limits or settings, effectively always giving people free lifetime access.
Now, you can set an expiry date on comped subscriptions, giving you a way to offer a different type of free trial to members that does not require a credit card — and, members on complimentary subscriptions are able to change their plan to a paid subscription if they'd like to.
Read more about how to implement free trials in your publication:
---
Ghost(Pro) users can log in and start enjoying all of this right away! If you're a developer, self-hosting Ghost, you'll need to upgrade to the latest version to get access to everything that's new.
Get notified when we ship new features.