Free newsletter themes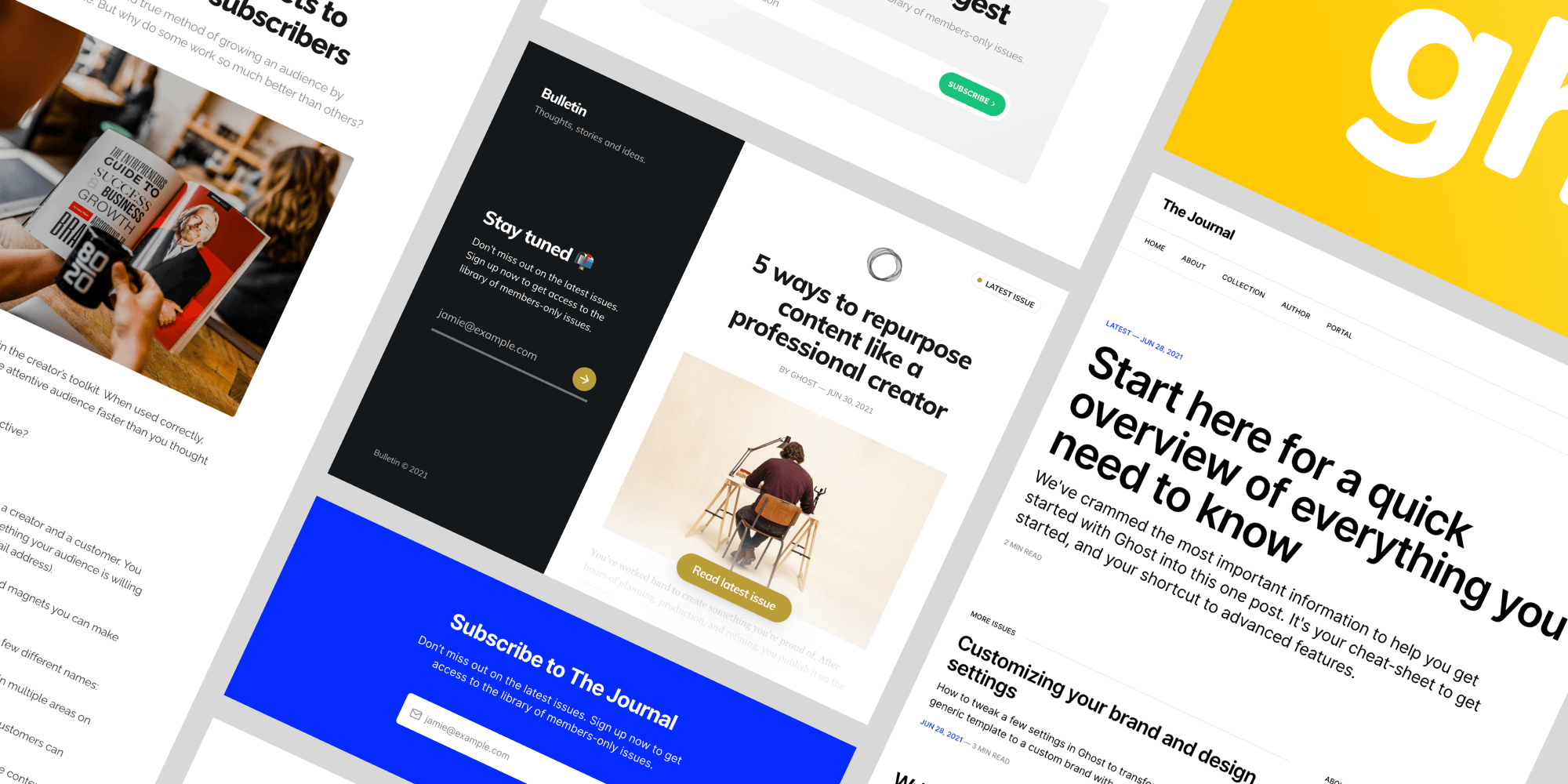 We've shipped three brand new Ghost themes for newsletter creators that are ready to use today for free.
Journal, Digest, and Bulletin are the latest official themes to be added to the Ghost theme marketplace, each with slick purpose-built designs suitable for newsletters.
Combined with the native membership and subscription features, it's possible to launch a free or premium newsletter using one of these themes in just a few clicks.
All themes are fully open-source, free, and extensible, available on our Marketplace, and the source is on GitHub.
Get notified when we ship new features.