Custom Excerpts
What's a custom excerpt? It's this! This piece of text, you're reading it right now! Click through for the full story on why these are useful 🕺🏻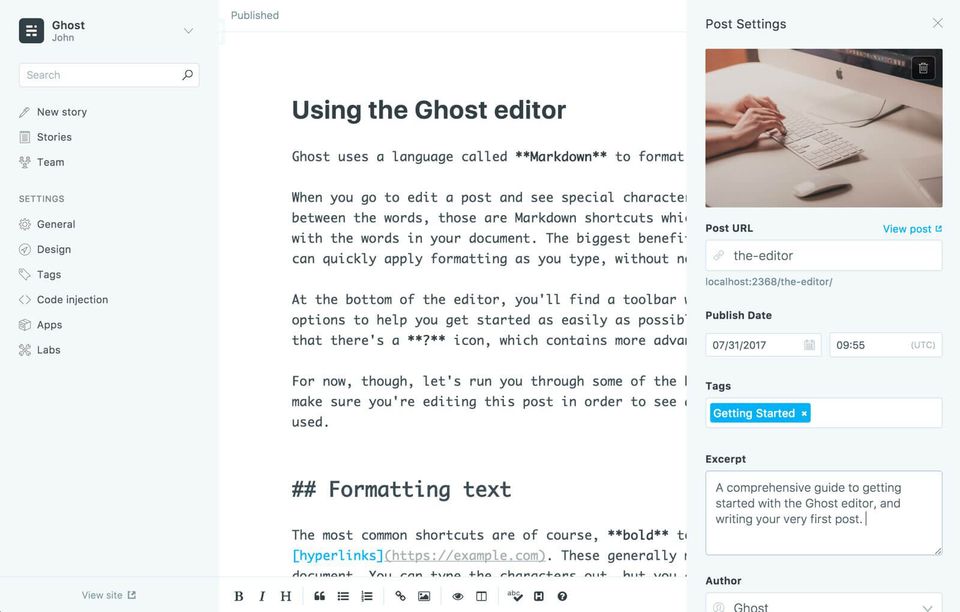 Following on from Ghost 1.0 and Hemingway Mode, today we're releasing Custom Excerpts for Ghost.
By default, Ghost will pull out the first few words of your post (usually around 55) to act as an excerpt to be displayed in post archives. This helps give readers a sense of what the post is about by giving them a teaser of the introduction. But what about when you want to customise that excerpt to be a more specific summary?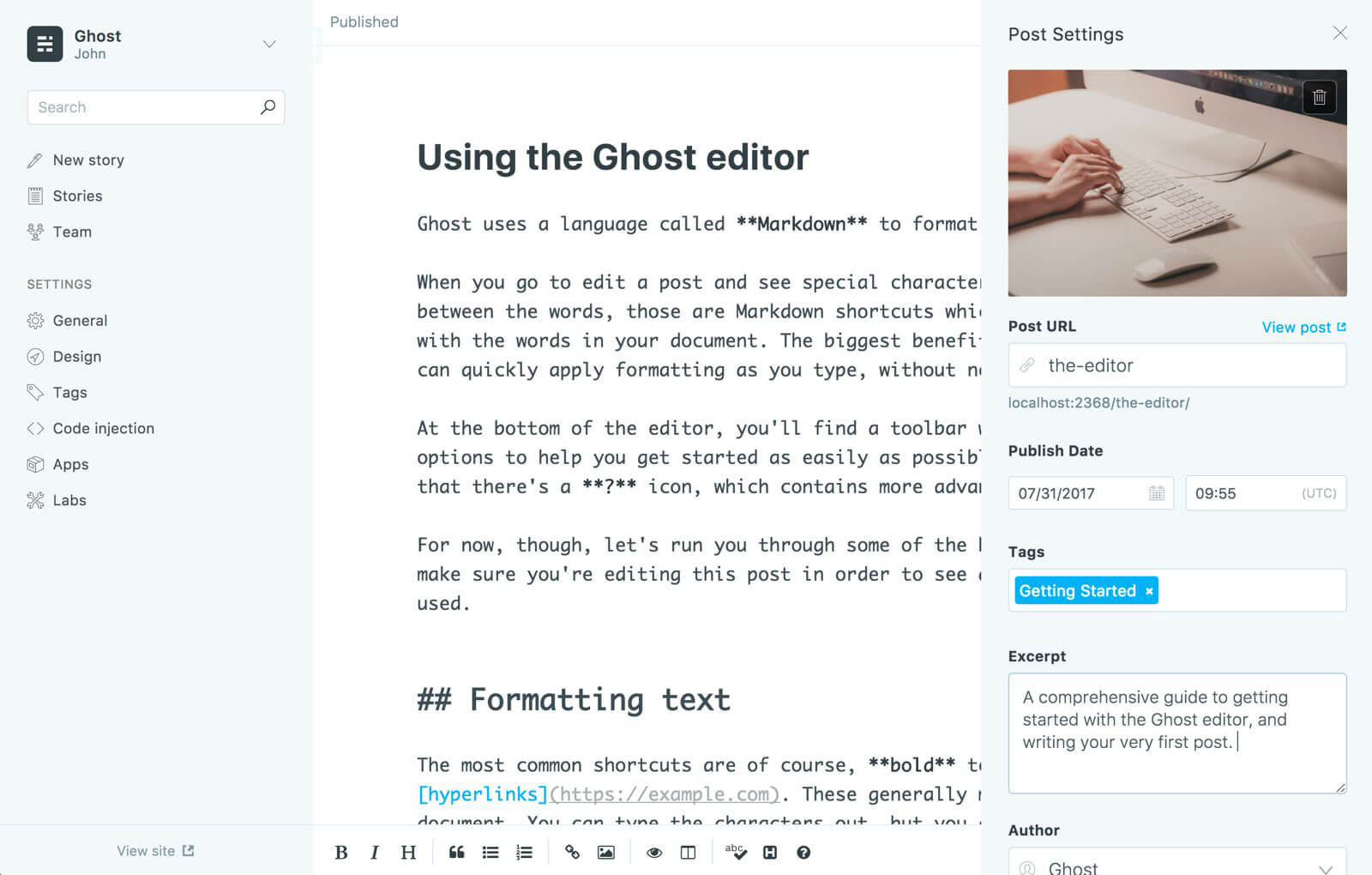 Now, you can override these excerpts with your own customised text, which will also double as the default summary for Twitter Cards, Open Graph tags and rich embeds.
Custom excerpts, if used, will override standard excerpts — so you can choose how to use them. Either as a teaser, a subtitle or a dek. It's entirely up to you and what feels best within your theme.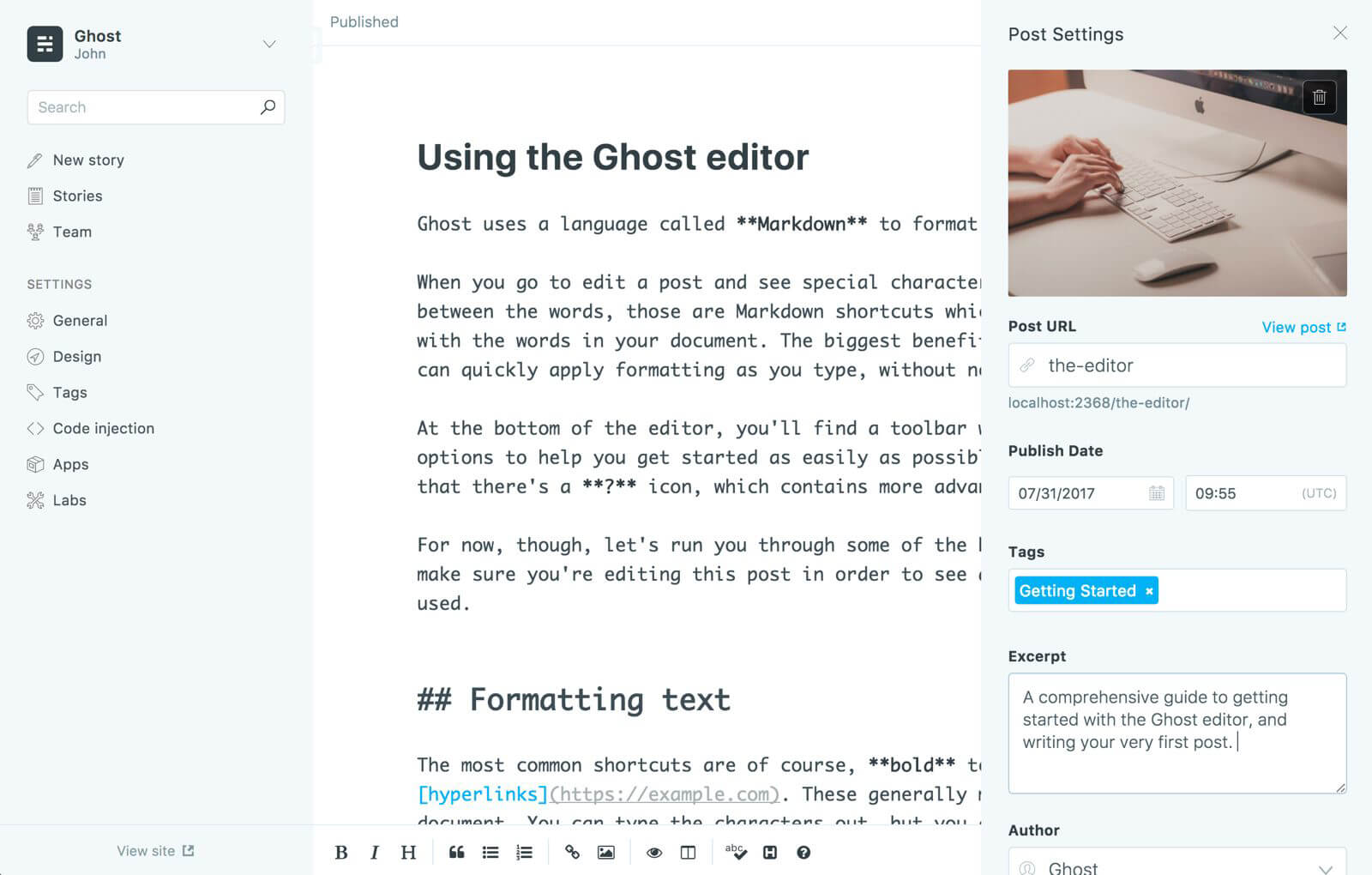 There's more on the way
This is one of many small features which we're going to be shipping over the next few weeks to bring more native power and flexibility to Ghost. More on the way :)
---
Ghost(Pro) users are being upgraded automatically and will see this functionality shortly inside their admin area. Self hosted developers can use Ghost-CLI to get this feature by running $ ghost update to install the latest release.
Get notified when we ship new features.