The design settings inside Ghost Admin have been extended. Now, themes can define their own custom design settings — so you can update the look and feel of your site in the space of a few clicks.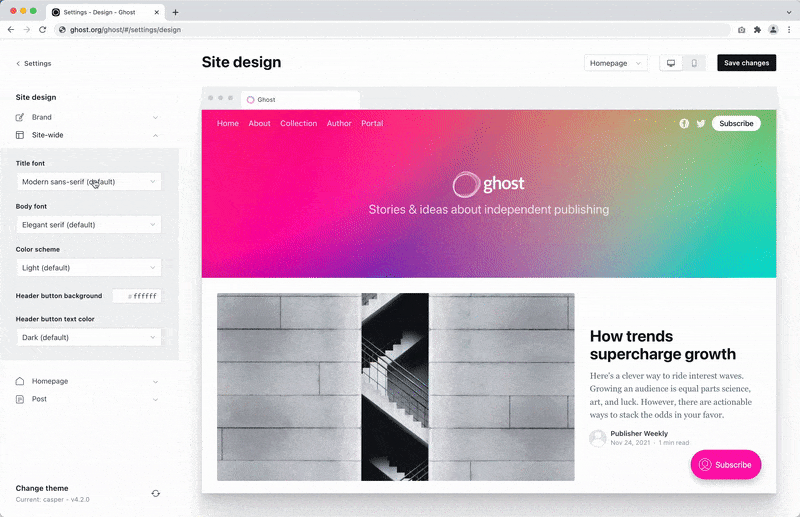 With these new controls, each Ghost theme is now able to have its own custom options, allowing you adjust colors, fonts, layout options and elements to better suit your personal style or brand.
All Official Ghost themes have been updated with new design settings for you to choose from.
Read more about installing and updating your theme in Ghost.
If you're a Ghost theme developer, check out the documentation for details about implementing custom settings into one of your themes.
Get notified when we ship new features.