Invite members to reply in the comments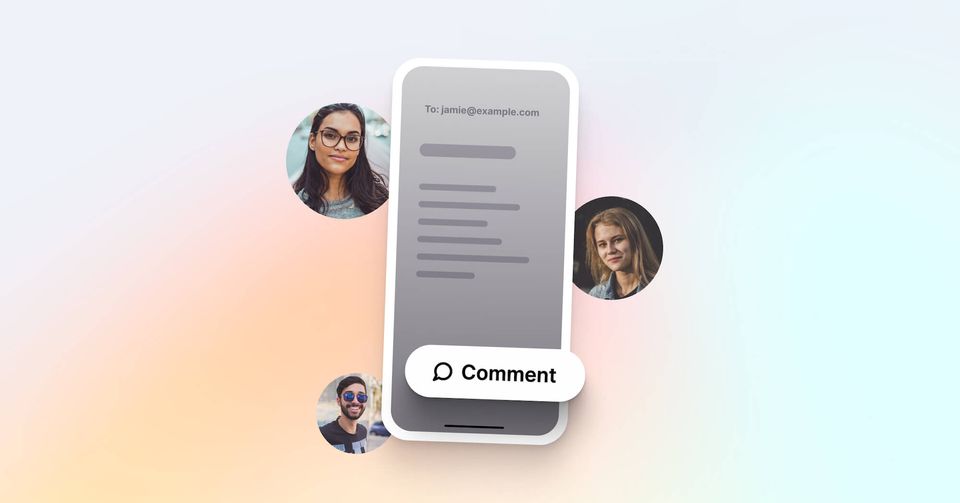 Invite readers to engage with your work directly from your newsletter with the new comment call to action in emails.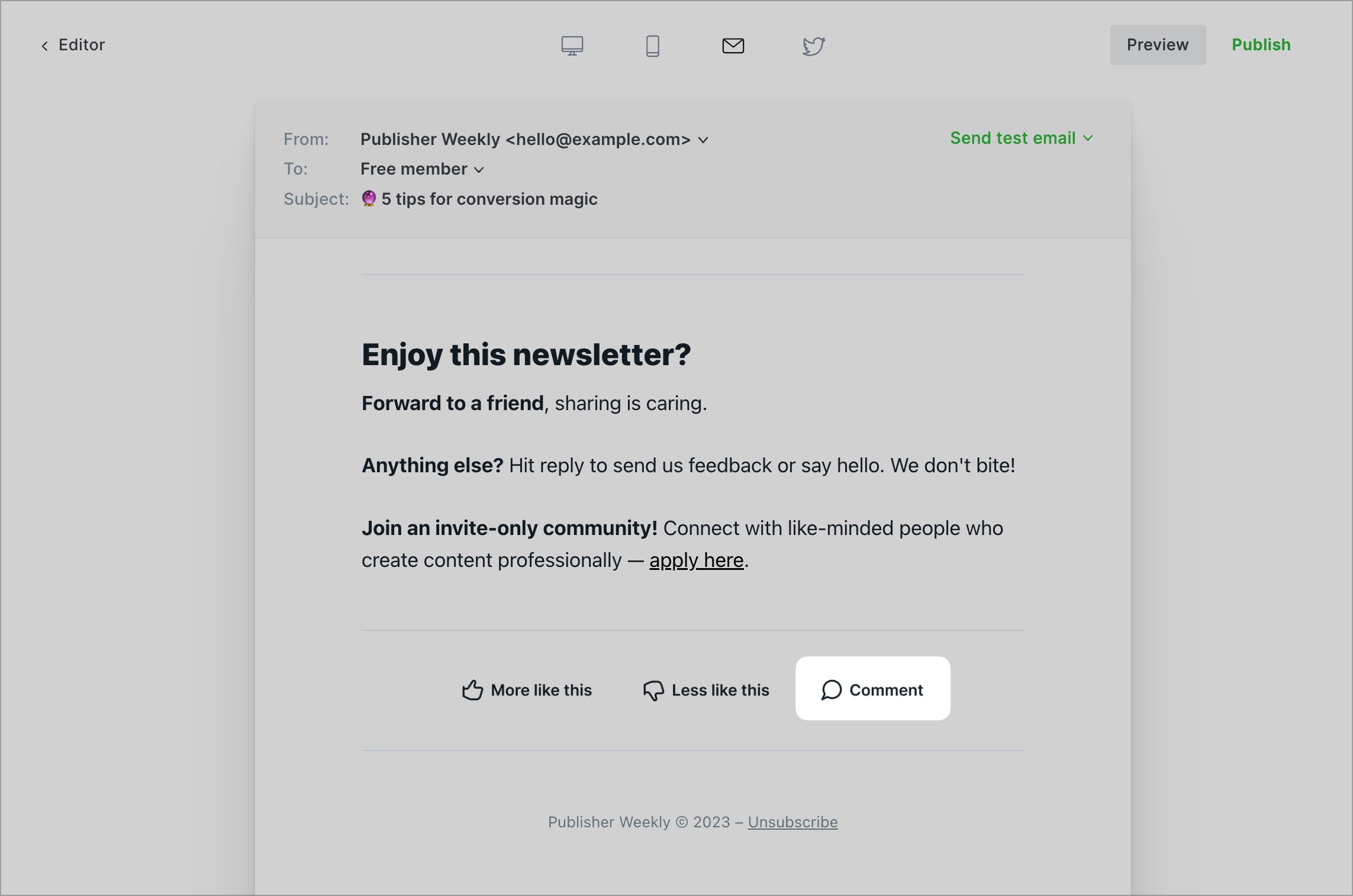 Developing a deeper relationship with your audience is essential to building an independent publishing business. Enabling comments on your posts encourages your readers to get involved in the conversation, and now they can dive in even if they're reading your content in their inbox.
When a reader clicks the comment link in your emails, they'll be directed to the comments section of the post on your site. This feature is switched on by default for sites with comments enabled and can be toggled off in the newsletter settings.
---
Ghost(Pro) users can log in and start enjoying all of this right away! If you're a developer, self-hosting Ghost, you'll need to update to the latest version to get access to everything that's new.
Get notified when we ship new features.