Audience feedback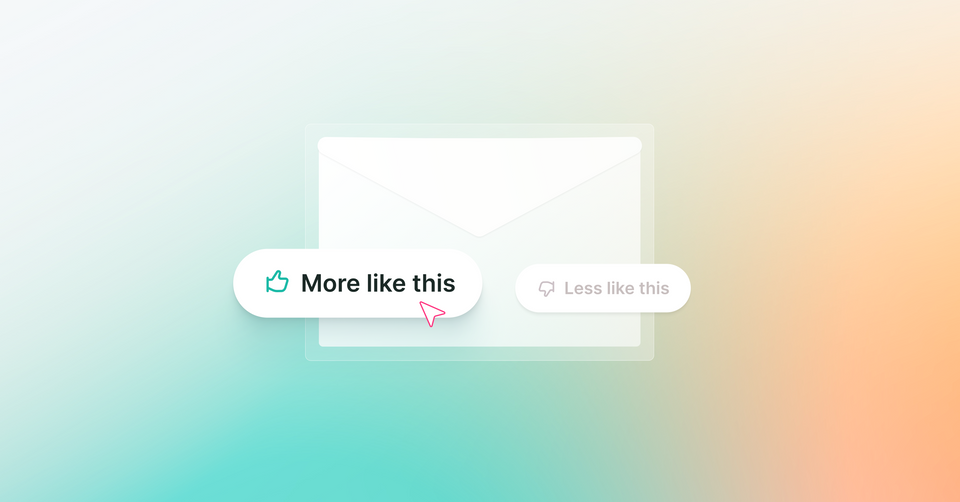 The new audience feedback feature gives your readers the opportunity to react to your content directly at the bottom of a newsletter.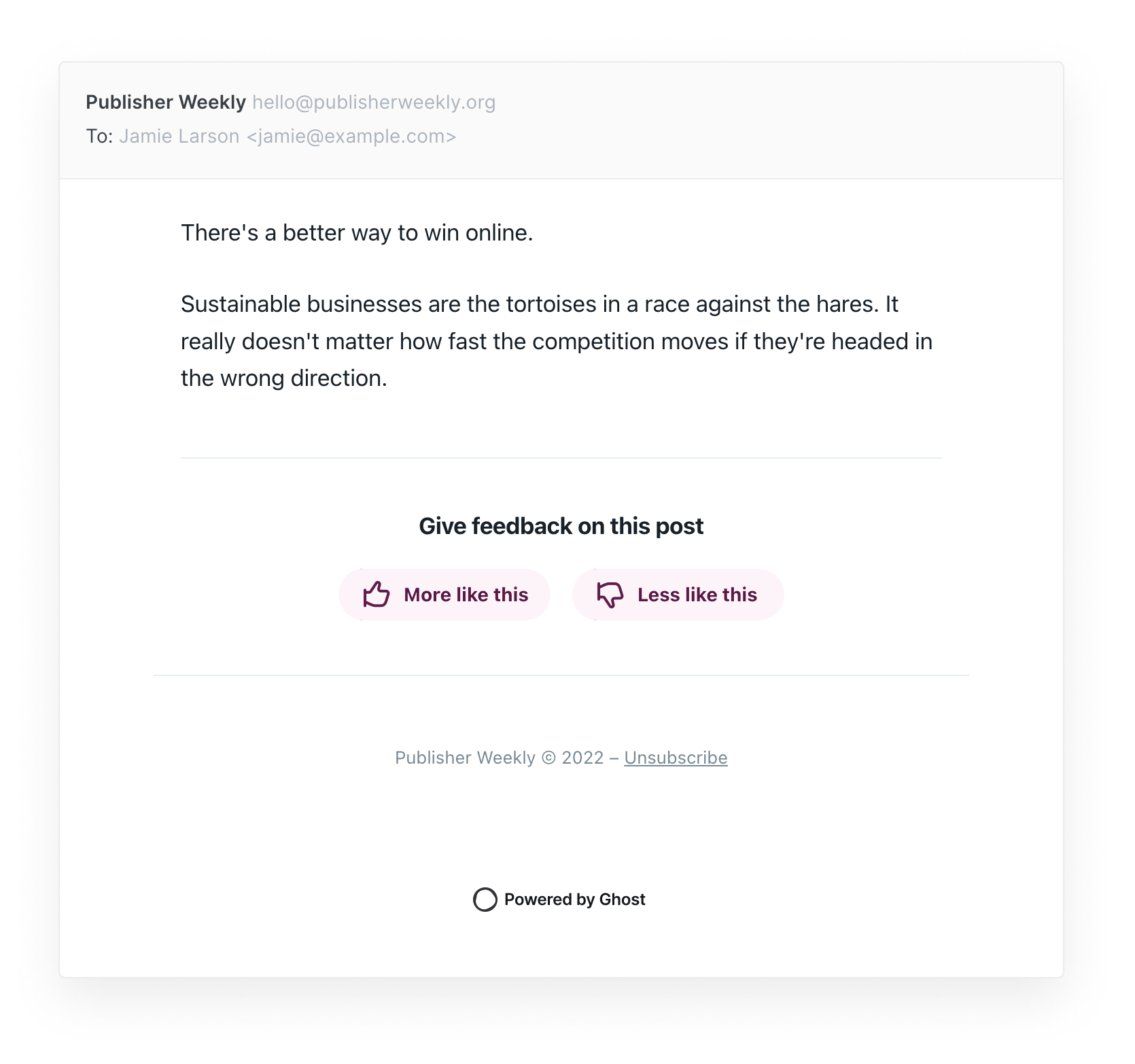 Now you can establish a direct connection with your audience when it matters most — and gain a better understanding of the types of content that are resonating with your audience (and those that aren't).
Audience feedback can be enabled in the newsletter settings, and the reactions of your audience can be found in the post analytics for each individual newsletter.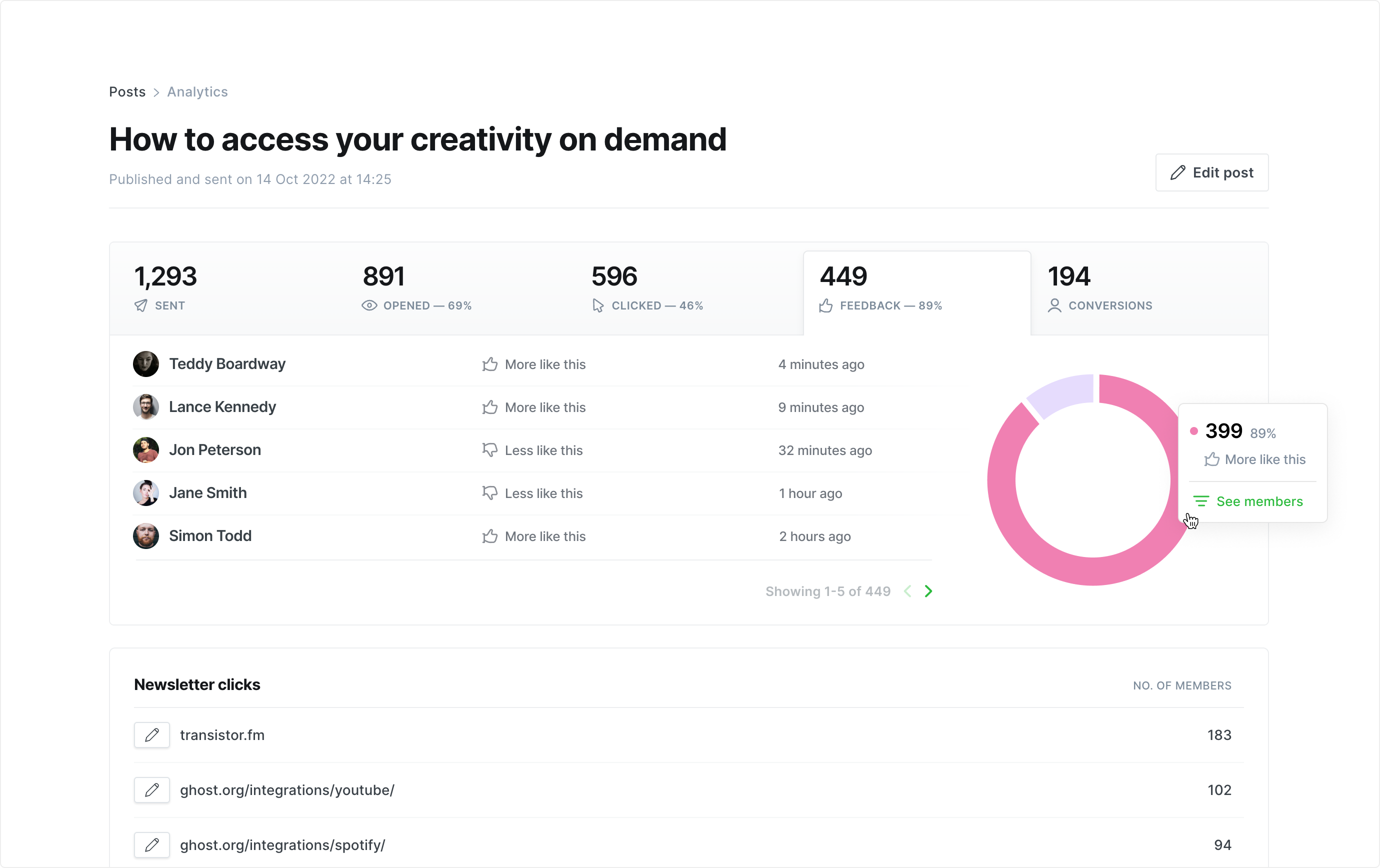 ---
Ghost(Pro) users can log in and start enjoying audience feedback right away! If you're a developer, self-hosting Ghost, you'll need to update to the latest version to get access to everything that's new.
Get notified when we ship new features.