Ghost Android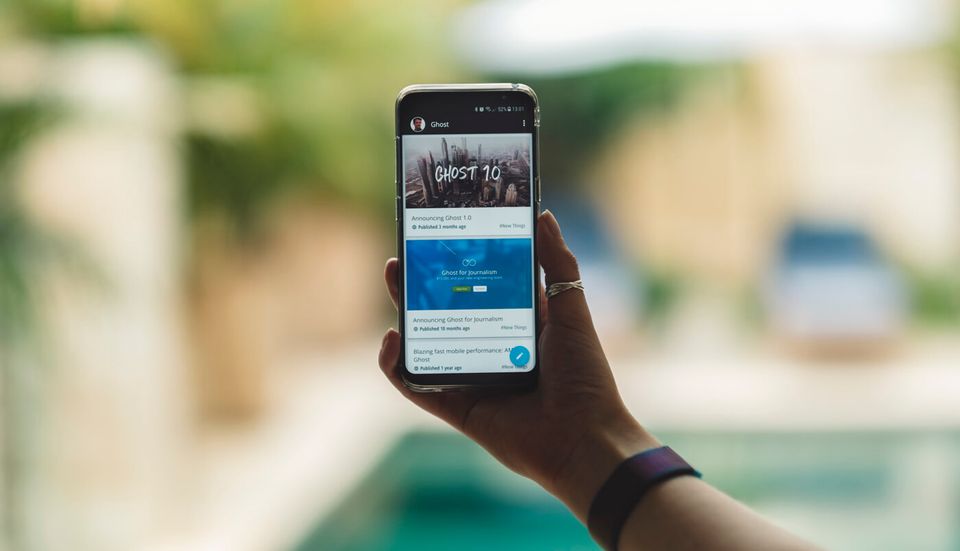 Ghost has always been a responsive web application, but today we're taking that a step further with an official native Android app!
We've always tried to make a solid mobile web experience for Ghost admin, but inevitably it has always been fairly limited in what it can do. Wrestling with mobile browsers in 2017 is still a lot more painful than it should be.
Having felt some of the same frustrations, last year Vicky Chijwani decided to create a completely independent Android app for Ghost. He named it Quill, and ever since its first release it has been wildly popular and gotten rave reviews across the Google Play store.
Vicky got in touch a few months back to ask if we'd be interested in supporting the project. So we asked him if he'd be interested in joining the Ghost core team and turning Quill into the official Android app for Ghost... And here we are!
Ghost Android is now available in the Google Play Store. As well as a slick native experience, the app also boasts full offline-sync capabilities along with graceful handling of conflicts when two people have edited the same post. So now you can write on a plane, train, or wherever you might be - and publish later.

If you're interested in helping us develop and improve the Android app further, then you'll be pleased to hear that it is completely open source and available on Github.
Ghost for iOS
We now have native Ghost apps for Mac, Windows, Linux and Android. So the obvious question at this point is... what about iOS? Excellent question. We don't have one of those, maybe you could help?
Questions? Comments? Burning feature requests? We're doing a livechat over on Product Hunt for the launch of Ghost Android
---
Update February 2020: The Ghost Android app is no longer available for use with the latest versions of Ghost. Find out more about contributing to our open source project.
Get notified when we ship new features.