Ghost + Pico
Ghost has acquired (and launched) Pico, from Paul Jarvis and Jack Ellis! A brand new premium publishing theme, and more.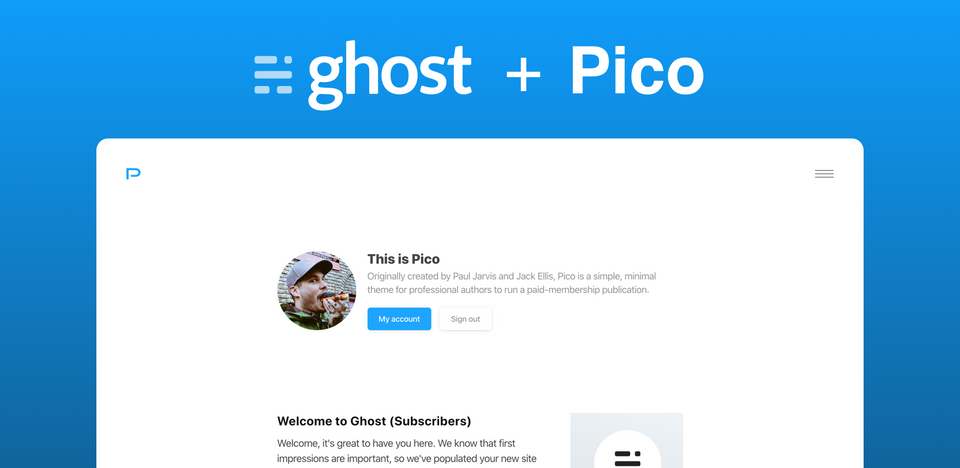 Last year our good friends Paul and Jack started working on a new personal publishing platform called Pico. Today I'm pleased to share the Ghost has acquired Pico, and releasing it as open source.
You might know Paul Jarvis for his bestselling book, Company of One, his wildly popular MailChimp course, or the independent analytics platform he created with co-conspirator Jack Ellis: Fathom Analytics.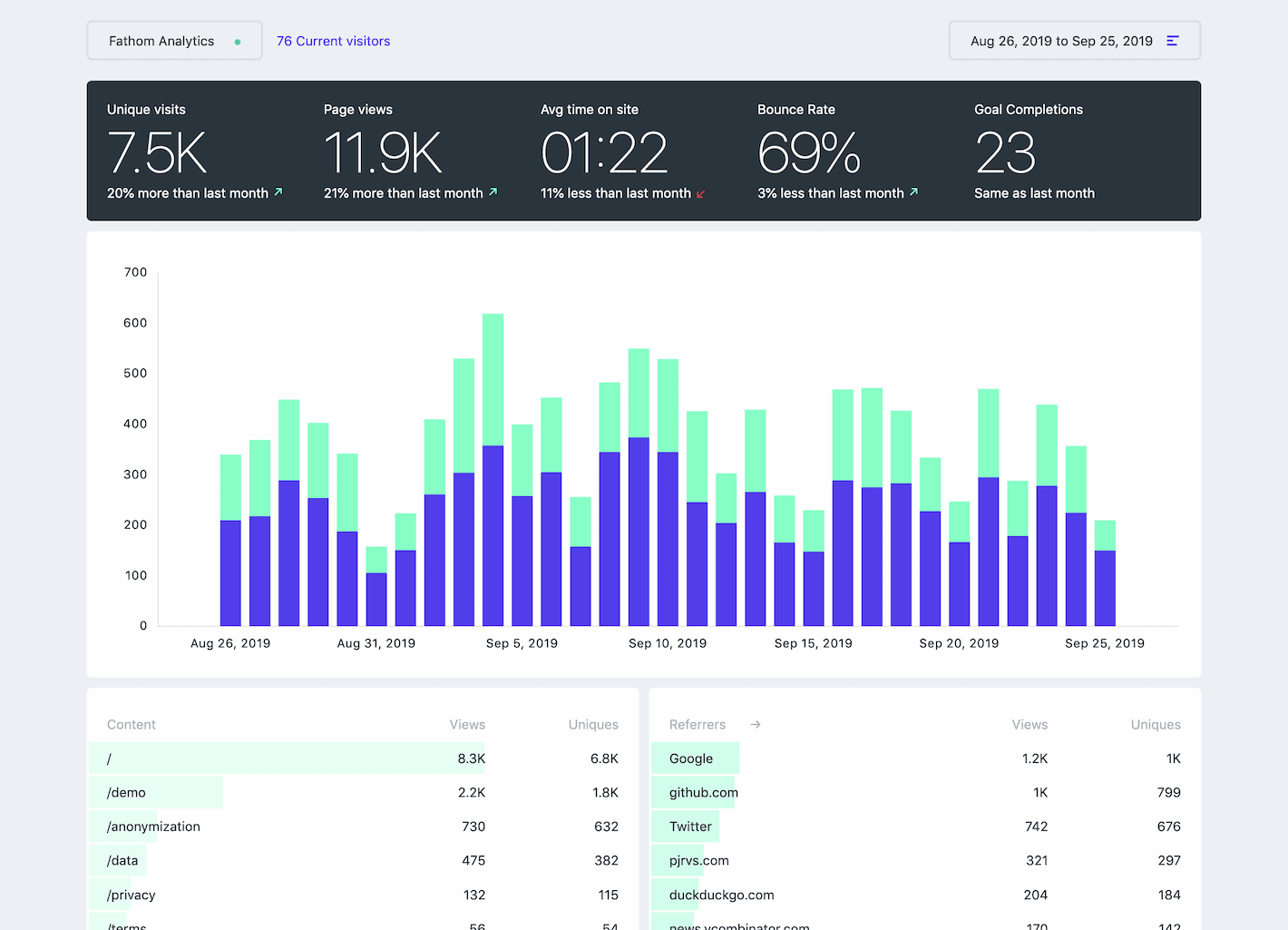 Paul is a prolific newsletter writer and blogger, so many people were excited when last year he announced a new project to build a minimal publishing platform with memberships and subscriptions built in at the core to help writers fund their work.
The anticipation was palpable!
But then something else happened. Fathom Analytics took off, and we launched Ghost 3.0 with native support for memberships and subscriptions, free and open source for everyone to use with full ownership of all your data.
The timing seemed to work out just right and after a quick chat between our teams, it seemed like a really natural fit for Ghost to acquire Pico and turn Paul and Jack's prototype into a reality using Ghost's new functionality.
So, today we're thrilled to share Pico - a new open source premium publishing membership theme for Ghost, with Stripe subscriptions at its core.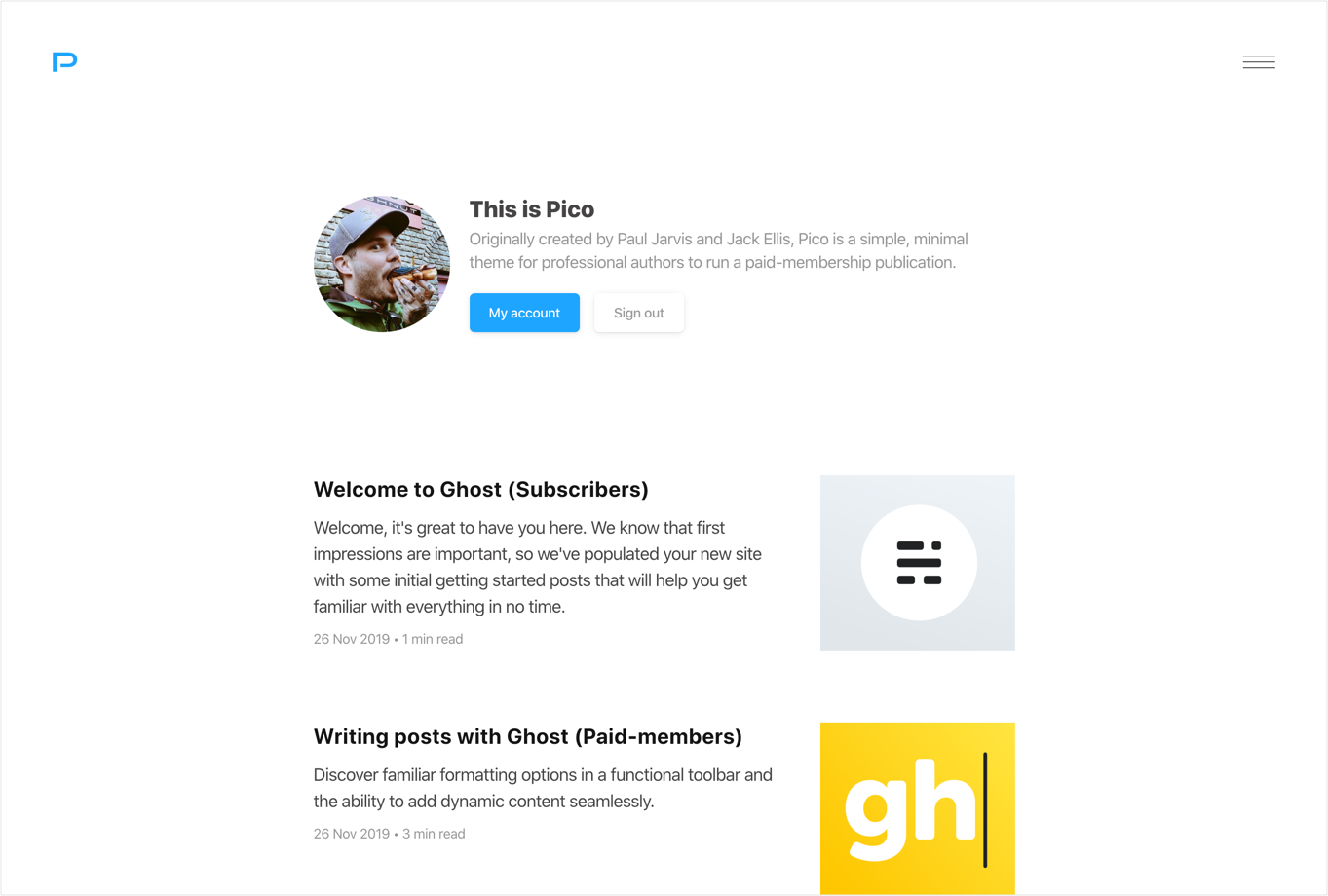 The theme is released under the MIT license, just like Ghost itself, and is available right away for use by anyone - fulfilling the original promise of Pico - as Paul and Jack continue to focus on Fathom Analytics.
In addition, we've created a special 50% off offer on Ghost(Pro) for everyone who was on the Pico waiting list, to make it even easier to get started. If you were on the list, you'll receive an email from us shortly with all the details of how to claim the special pricing. We don't even do black friday, so this is a very rare thing for us!
We'll continue to maintain and evolve the Pico theme on top of Ghost to bring the original product vision to life, now as a completely open source product.
A big thanks to Paul, Jack and everyone else involved in making this happen.
We can't wait to see what you publish.
Get notified when we ship new features.