There are a number of sensible features that help you manage your membership business and provide the best possible support to your customers.
Use these features to manage member accounts, assist with account changes, cancellations, and deletions; as well as help members who are having issues logging in.
Complimentary plans
Give any reader access to paid content by creating a complimentary plan in Ghost. A complimentary plan can be switched on or off from the member dashboard, or you can import members on a complimentary plan directly using CSV imports or the API.
Complimentary plans can be set for a specific duration of time:
Forever
1 Week
1 Month
6 Months
1 Year
When a complimentary plan expires, members will need to upgrade from within their Portal account settings to maintain access to paid content.
Member accounts
Portal makes it easy for your members to manage their subscription directly from your publication. Once they're logged in, members can edit their name and email address, change or cancel their plan, update credit card information, and control their newsletter subscriptions.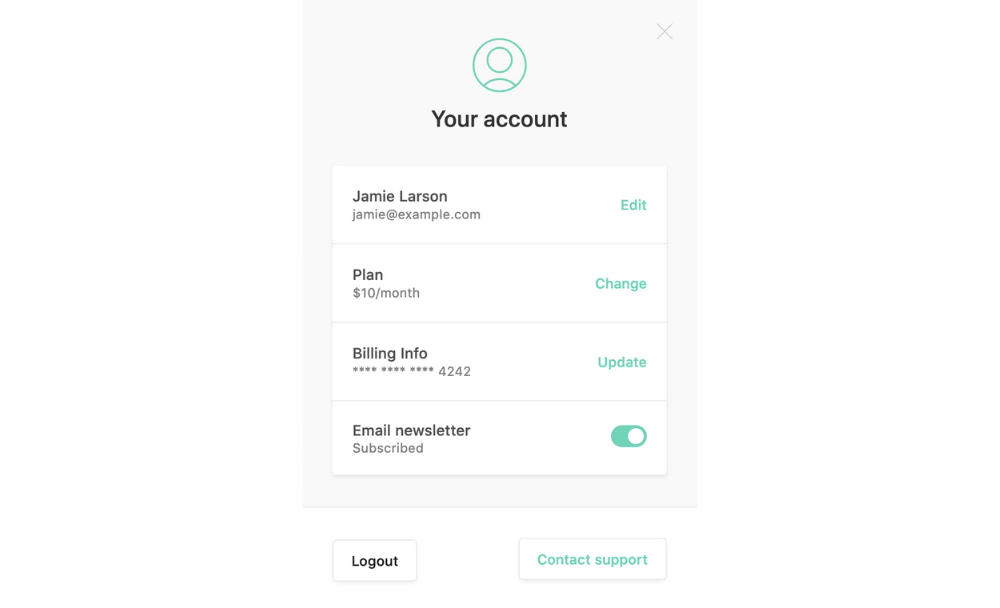 Cancellations
Paid members are automatically moved back to non-paying members if their Stripe subscription is canceled or lapses—for example, if their credit card is declined too many times.
Cancellation feedback
Find out why your members cancel their subscriptions to reduce your churn rates. A cancellation reason field is provided when a member decides to cancel their subscription to your site. This data is stored in their member profile in Ghost Admin and as metadata inside your Stripe account.

Impersonate account
Ghost gives you the option to impersonate any Member's account from the Membership dashboard. This provides you with a direct way to troubleshoot any issues your members may have with your site.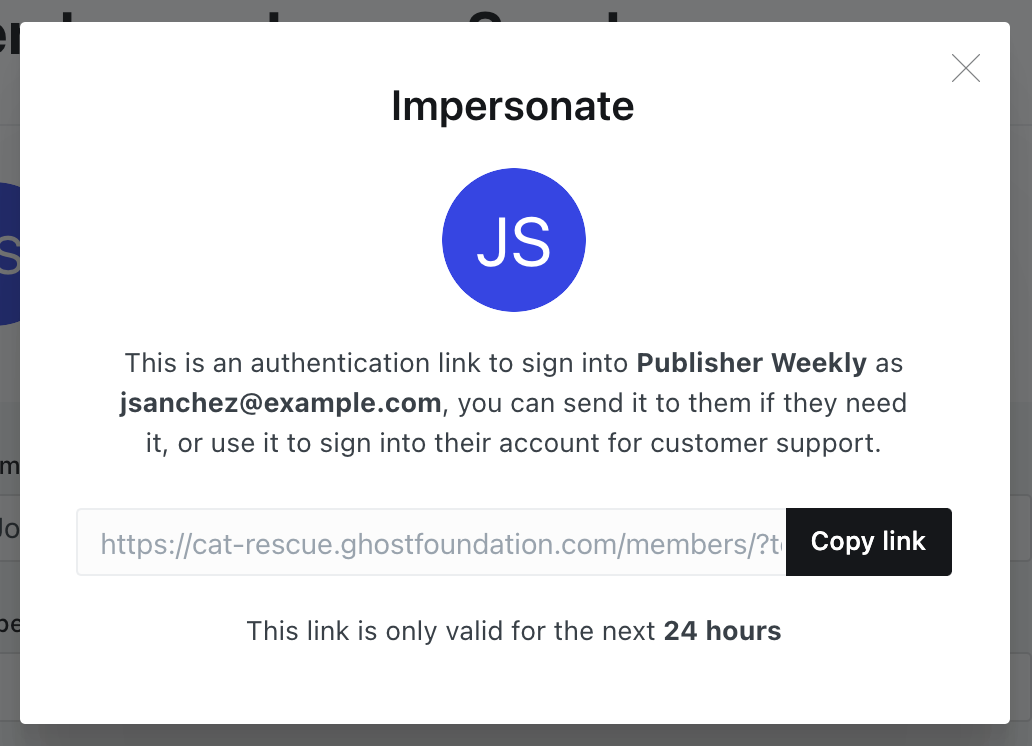 Impersonation links are a great method of helping members access your site if they're having trouble with their email provider.
Deleting individual members
It's possible to delete a member and all their data from within their member profile using the red Delete member button at the bottom of the page. If the member you're deleting has an active subscription in Stripe, you'll see the option to cancel this subscription on their behalf: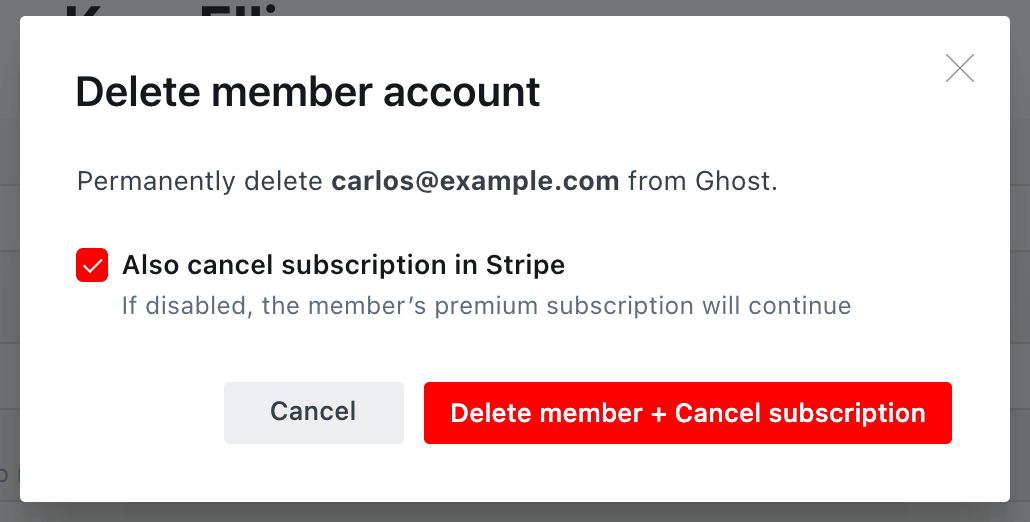 Billing support
We always recommend providing a way for your customers to contact you for billing issues. Since Ghost is connected to your own Stripe account, you can quickly access all billing information securely directly via your Stripe account dashboard.