Multiple newsletters in Ghost allow you to create more than one newsletter, each with its own subscriptions and design settings. This allows you to give your audience the option of what content they'd like to subscribe to.
Here are a few examples of how you might use multiple newsletters:
If you cover different topics in your content, your audience can decide which topics they're most interested in.
If you send daily newsletters and weekly roundups, your audience can decide when they'd like to hear from you.
Give your audience the chance to subscribe to your newsletter and your podcast episode reminders, or just one.
Managing newsletters
To create and manage multiple newsletters in Ghost Admin, go to Settings → Email newsletter.
Add a newsletter
To add an additional newsletter, click + Add newsletter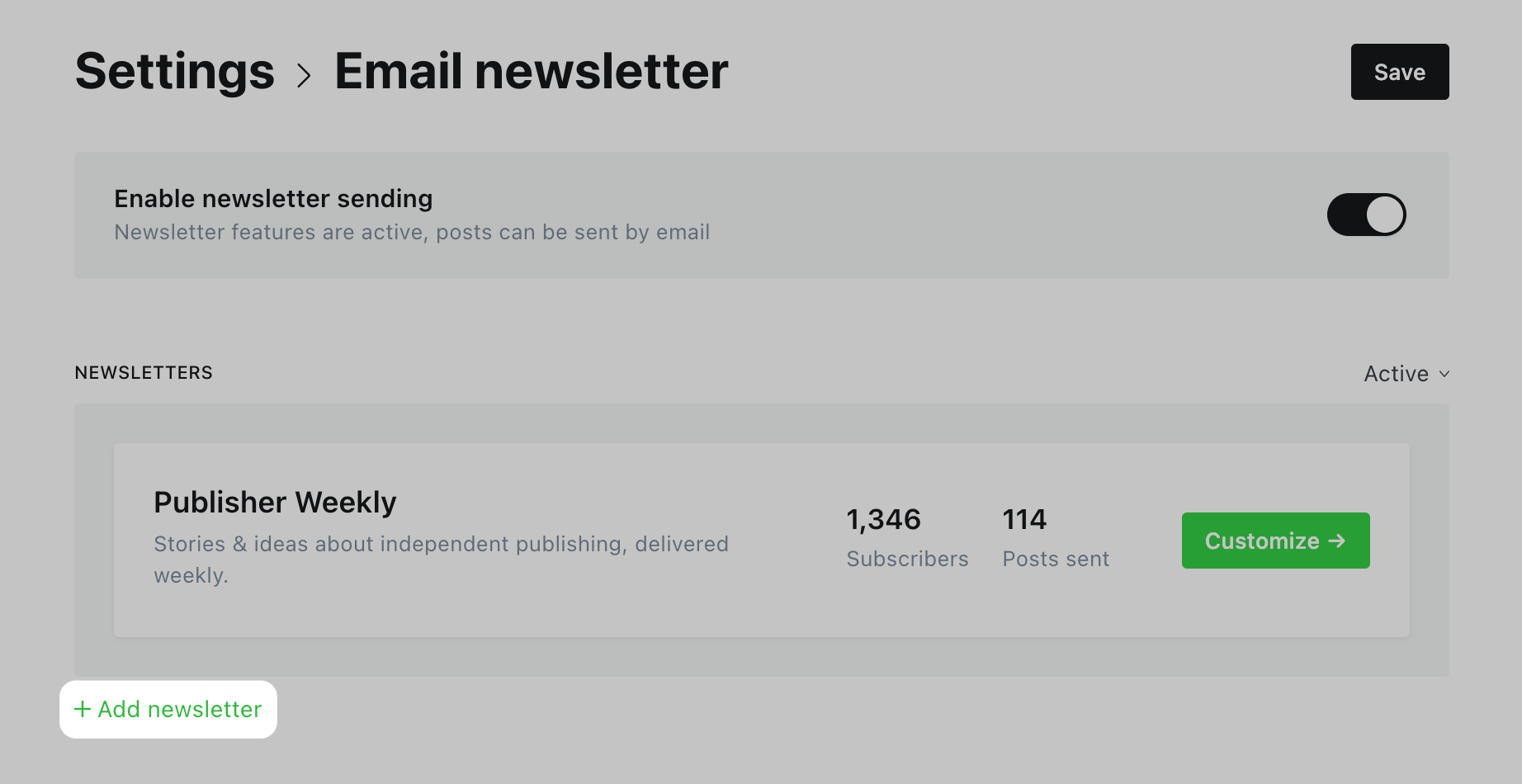 Each newsletter can have its own name and description, and Members can also automatically be opted-in (or out) to receive newsletters you create.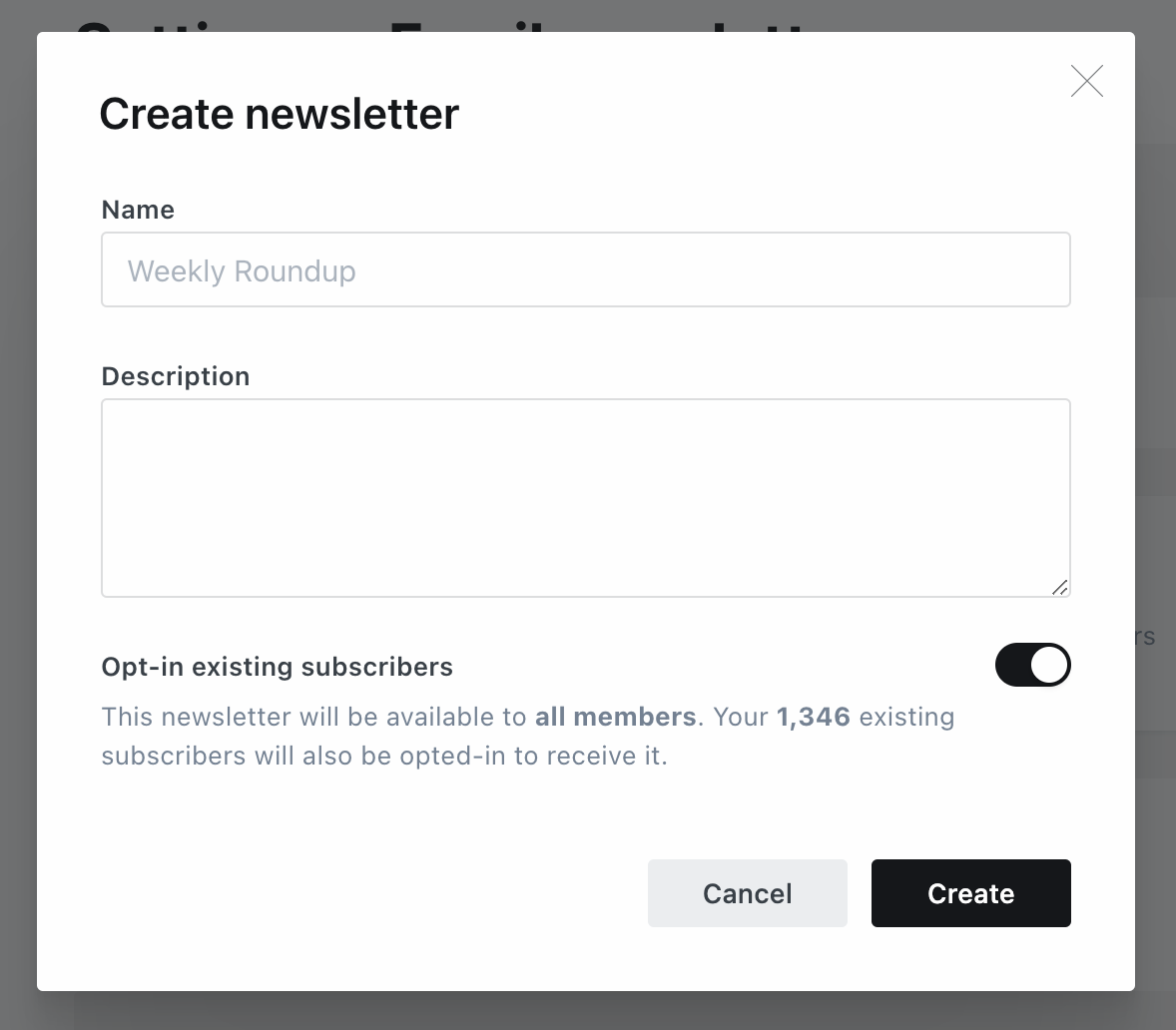 Once created, you'll have additional options to customize your email newsletter design, and your newsletter will appear within Portal when new members signup, as well as when existing members manage their account preferences.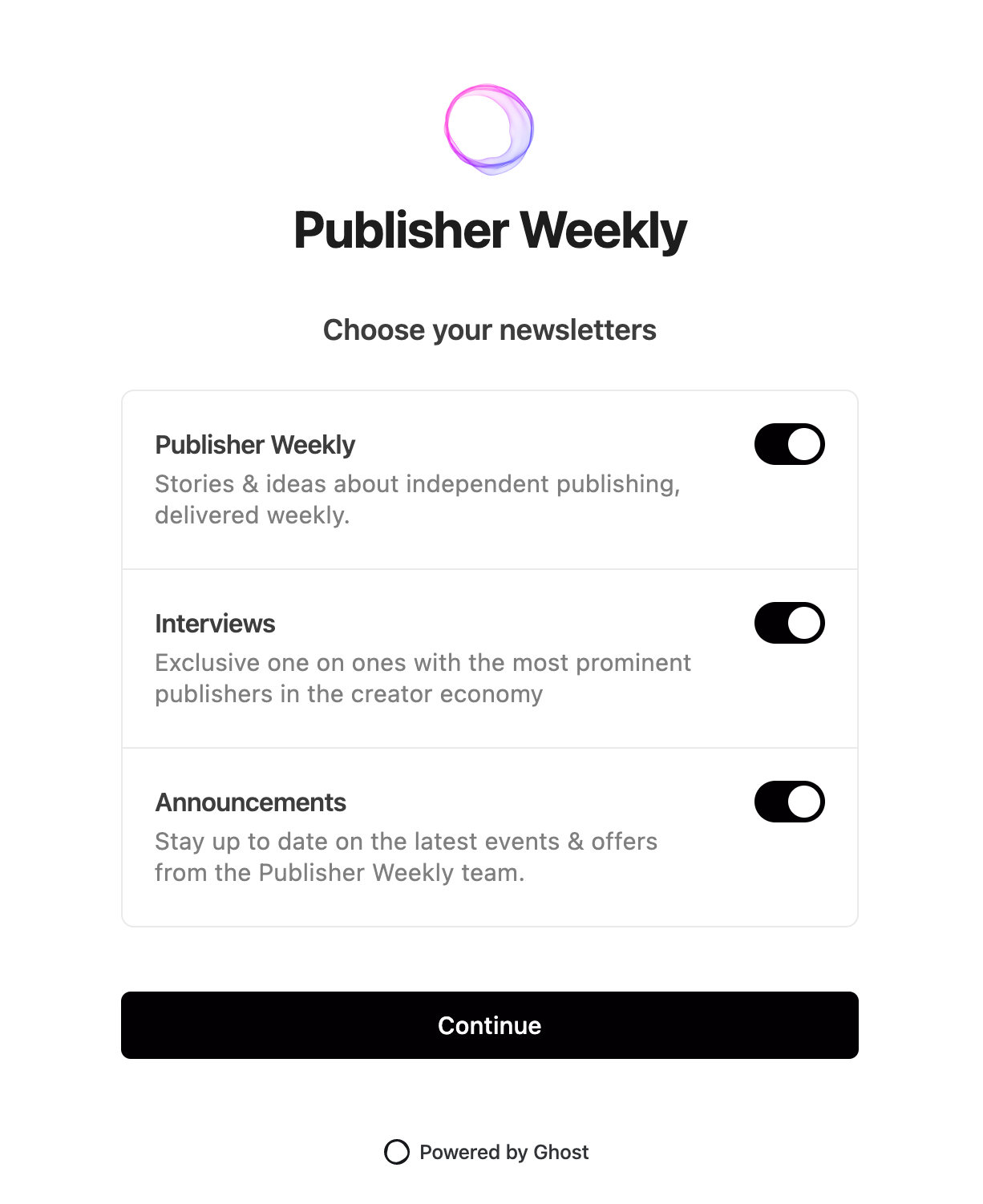 Archive a newsletter
Archiving newsletters allows you to make any newsletter you create unavailable to members.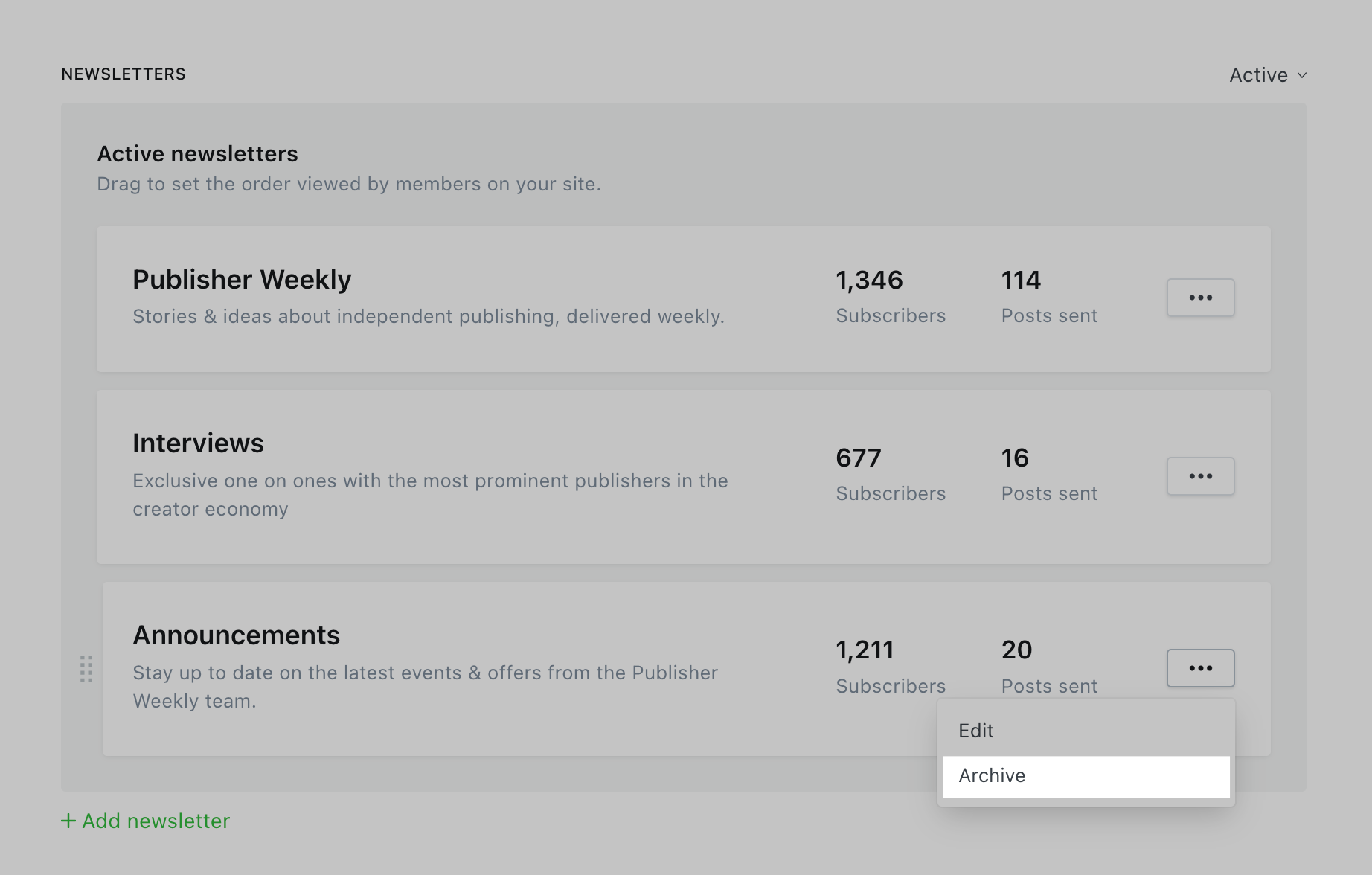 Once archived, the newsletter will also be unavailable as an option when publishing new posts.