Get started with your membership publication today with any Ghost install and a Stripe account. Here's a short list of requirements before you get started, to ensure you have all of the correct accounts in place before creating your very own membership website.
Create a Ghost site
If you don't already have one, you'll need to spin up a new site with Ghost. The quickest way to do this is using our hosted Ghost(Pro) service, which has an unlimited 14-day trial.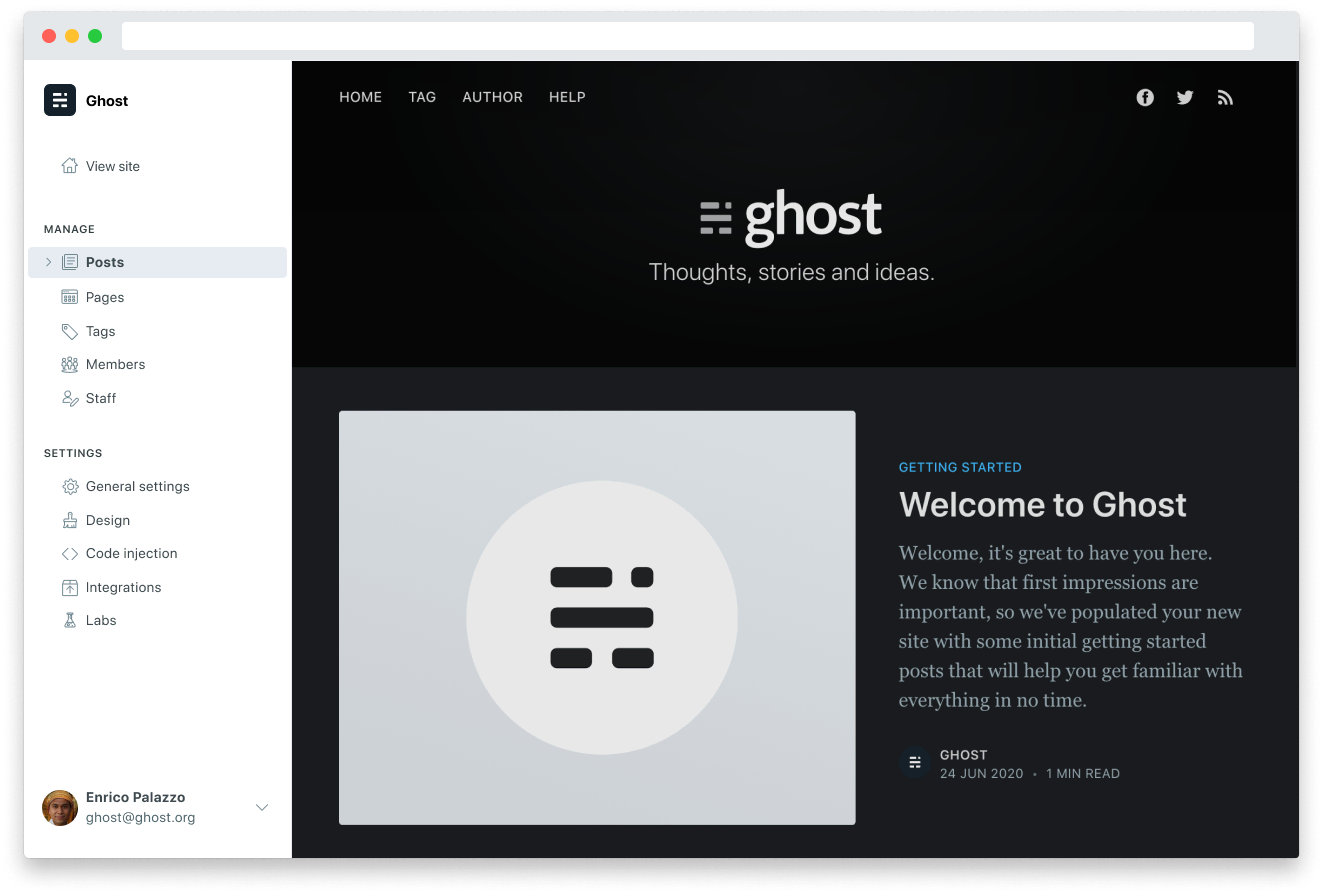 Create a Stripe account
If you plan to use Members to generate revenue from your work, then you'll need an activated Stripe account ready to integrate with Ghost.
It's also possible to integrate with other external payment gateways if preferred — check out our integrations for further details.
Make your site compliant with Stripe policies
Sites using Stripe must adhere to displaying information which is required by Stripe's terms of service, as well as card networks such as Visa and Mastercard. Sites that are not in compliance are at risk of being suspended. You can find out more information about what policies and information you must display by within Stripe's documentation.
Create Mailgun account
If you're using Ghost(Pro) this is not required. However, if you're self-hosting, you'll need to setup a Mailgun account in order to use the email newsletter feature in Ghost to send bulk mail. Read more about why this is required.